home_topimage
International
day of the girl
Introduction
Besides being a fundamental human right, gender equality is essential to achieve societies with economic growth and sustainable development. Yet in many places, discrimination and violence against girls and women is still rampant.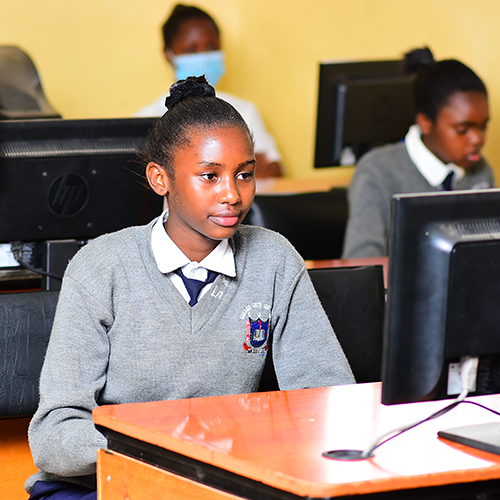 International Day of the Girl (October 11) aims to shine a light on these injustices and the many challenges girls still face. The origins of the annual event go back to 1995 with the adoption of the Beijing Declaration and Platform for Action, the most comprehensive policy agenda for women's empowerment to date. Since then, more girls have gone on to attend school while fewer are getting married or becoming mothers while still children themselves. learn more
The focus for this year is "Digital generation. Our generation."
While the pandemic has accelerated the use of digital platforms for learning, working and connecting, access to technology is still unevenly distributed around the world.
Especially girls are more likely to be excluded. According to UNICEF, the gender gap for internet users grew from 11 per cent in 2013 to 17 per cent in 2019. For developing countries, it hovers around 43 per cent. But the gender digital divide is about more than technological connectivity. Girls are also less likely than boys to gain access to tech-related skills and jobs.
One Girl Can is here for our students' future and that's why we are joining the conversation to address the inequity and exclusion so we can foster a digital revolution for all.
Get involved
We are #HereForHerFuture
This year, we're partnering with Go Goat Sports, a digital podcast company, who are advocates for female participation, representation, and parity in sports. Go Goat Sports will donate $1 for every post using #HereForHerFuture with all funds going directly to supporting university scholarships for girls.
Share a post on Facebook or Instagram with #HereForHerFuture and take a stand for girls' rights and gender equality. Help us raise awareness about International Day of the Girl. Tag us and we'll share your message!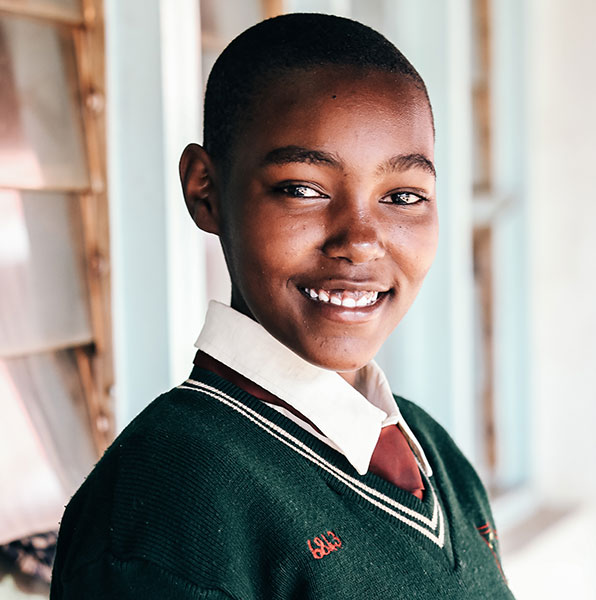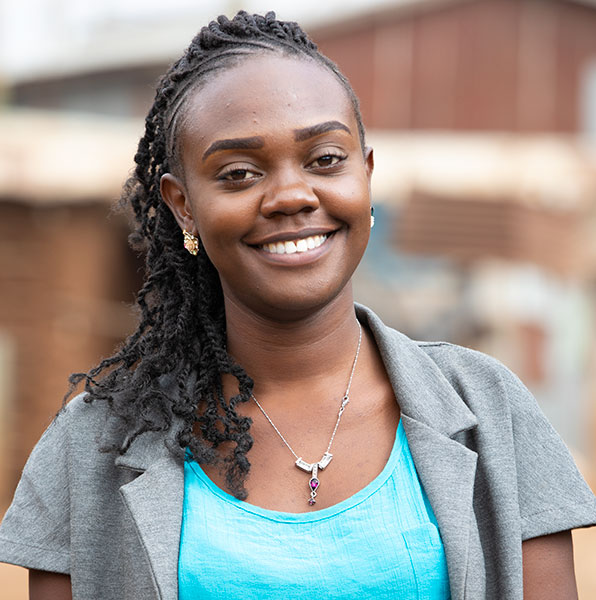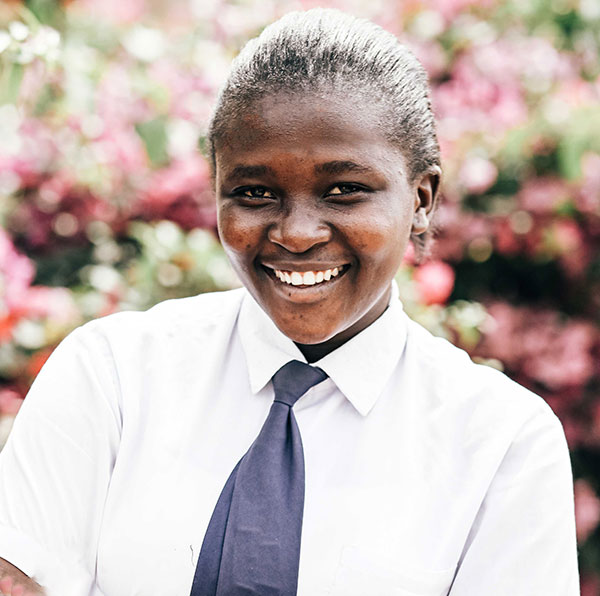 GENTLE FAWN x ONE GIRL CAN
We are excited to partner with Gentle Fawn, who created a limited edition scarf designed just for Day of the Girl." 25% of net proceeds of the scarf are donated directly to support scholarships for university students.
The Revival Scarf is available starting October 11 online. The limited edition scarf comes in charcoal and sand in a soft acrylic jacquard fabric.
Inspired by nature and the urban city lifestyle of the West Coast, Gentle Fawn designs feminine, effortless pieces; perfect for everyday.
Gentle Fawn was founded in Vancouver by Daniel and Carla Hogg in 2003. With handmade textiles and high quality fabrics, Gentle Fawn's versatile pieces are the perfect balance of style and comfort. Gentle Fawn is committed to a more sustainable future and to be gentle to our planet and everyone in it. This commitment is at the center of everything they do.
Carla is an advocate for gender equality and sets an example in her professional and personal life. She's an active member of the One Girl Can community, supporting scholarships for girls and volunteering her time to support in various initiatives throughout the year.
Area of greatest need
$50Your donation can help to give one desk and bench for two students.
$100Provide school spirit with two sets of sports uniforms for 25 girls so they can stay active while at school.
$250Further the voices of tomorrow with one desktop computer for journalism club.
$10Outfit a girls sports team with two sets of uniforms.
$50Promote performance and fine arts education for girls by supporting with musical instruments for music and dance groups.
$66Can help provide a water tank adequate for drinking water for a whole school.
Sponsor a university student
$300Co-sponsor a university student
$500Buy a laptop for a first year university student
$1000Cover tuition expenses for a university student for one year
$3500Fully sponsor a girl for one year of university, including tuition, living expenses and laptop
$25Co-sponsor a university student
$42Buy a laptop for a first year university student
$84Cover tuition expenses for a university student for one year
$292Fully sponsor a girl for one year of university, including tuition, living expenses and laptop
Sponsor a high school student
$50Help fund tuition for a high school girl
$250Fund six months of high school for a girl
$500Fully sponsor a girl for one year, including tuition and board
$21Fund six months of high school for a girl
$42Fully sponsor a girl for one year, including tuition and board
$84Fully sponsor two girls for one year, including tuition and board