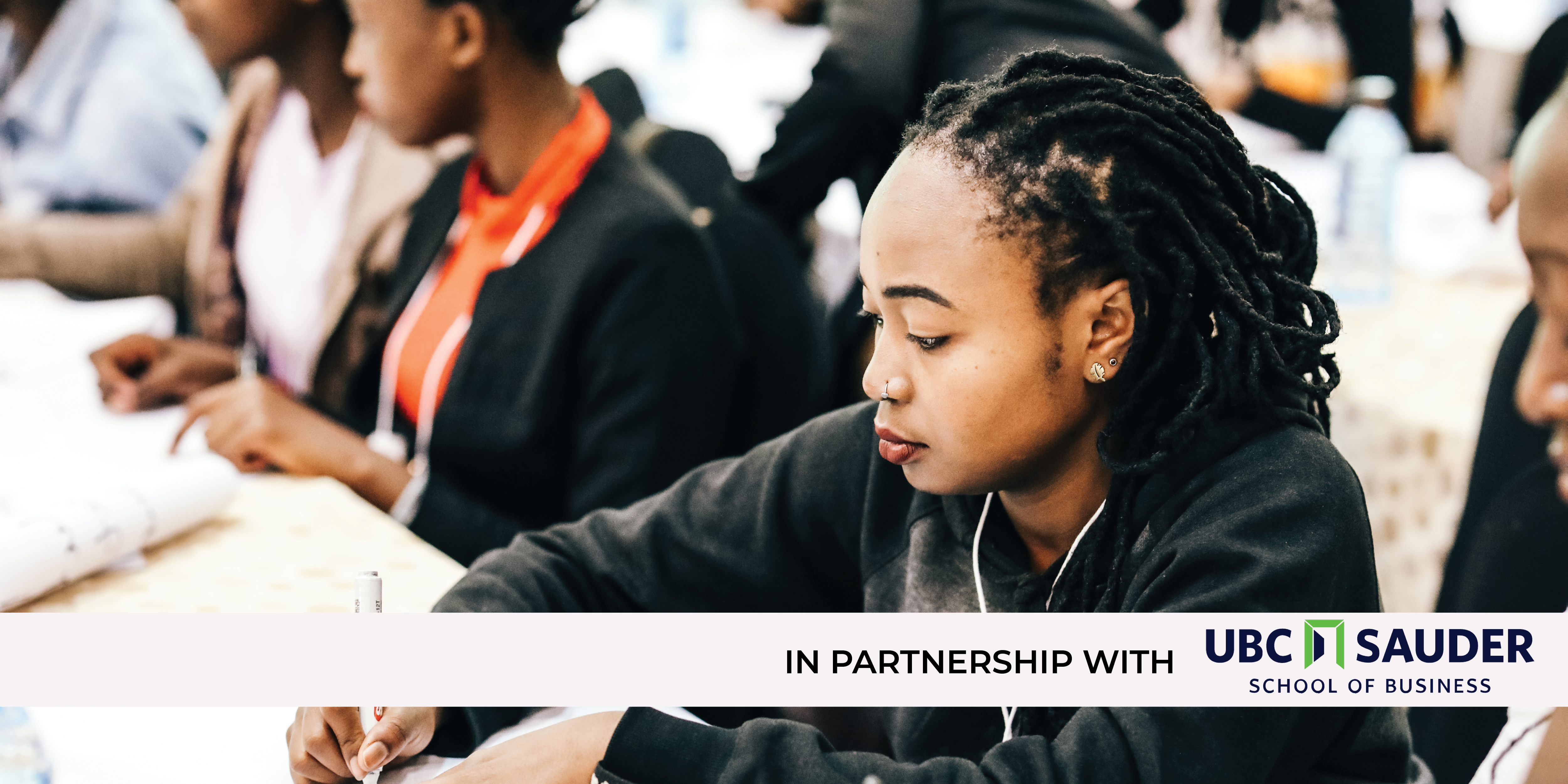 home_topimage
Entrepreneurial
Training Academy
In Kenya, high unemployment rates make it difficult for young women to find meaningful work after graduation.
This is why One Girl Can has partnered with UBC Sauder School of Business Social Entrepreneurship Program (SSE-Kenya) to create the Entrepreneurial Training Academy.
Entrepreneurship training is crucial to decreasing Kenya's unemployment rate as The World Bank reports that it is one of the biggest sources of new jobs.
This innovative training is a customized program that teaches high school and university students the rudiments of creating small-scale business ventures.
The Entrepreneurial Training Academy is taught by local subject experts and international volunteers specializing in particular disciplines. They offer continued mentorship and coaching while the students establish their new businesses.
Each year, UBC Sauder School of Business, in partnership with One Girl Can, will provide critical business tools and knowledge to improve our students' lives and help reduce unemployment rates in disadvantaged areas of Kenya.
Impacts of Entrepreneurial Training

Entrepreneurship training is also key to creating financial independence for women, giving them the resources they need to lift themselves out of poverty. When women are financially independent, they can re-invest their income into their communities, helping advance the local economy.
When women work, they invest 90% of their income back into their families and communities, compared with 35% for men.
The outcomes
■ Students develop a business plan and bring it to market by starting their own small business enterprise.
■ Students become economically empowered, financially independent and contribute their earnings back into their families and their community.
■ Students develop critical business skills that accelerate their learning, strengthen their resumes, and make them more marketable for future employment.
If you'd like to support a student in the program, please make a donation to help make it possible for these young entrepreneurs to accomplish their goals.
Area of greatest need
$50Your donation can help to give one desk and bench for two students.
$100Provide school spirit with two sets of sports uniforms for 25 girls so they can stay active while at school.
$250Further the voices of tomorrow with one desktop computer for journalism club.
$10Outfit a girls sports team with two sets of uniforms.
$50Promote performance and fine arts education for girls by supporting with musical instruments for music and dance groups.
$66Can help provide a water tank adequate for drinking water for a whole school.
Sponsor a university student
$300Co-sponsor a university student
$500Buy a laptop for a first year university student
$1000Cover tuition expenses for a university student for one year
$3500Fully sponsor a girl for one year of university, including tuition, living expenses and laptop
$25Co-sponsor a university student
$42Buy a laptop for a first year university student
$84Cover tuition expenses for a university student for one year
$292Fully sponsor a girl for one year of university, including tuition, living expenses and laptop
Sponsor a high school student
$50Help fund tuition for a high school girl
$250Fund six months of high school for a girl
$500Fully sponsor a girl for one year, including tuition and board
$21Fund six months of high school for a girl
$42Fully sponsor a girl for one year, including tuition and board
$84Fully sponsor two girls for one year, including tuition and board