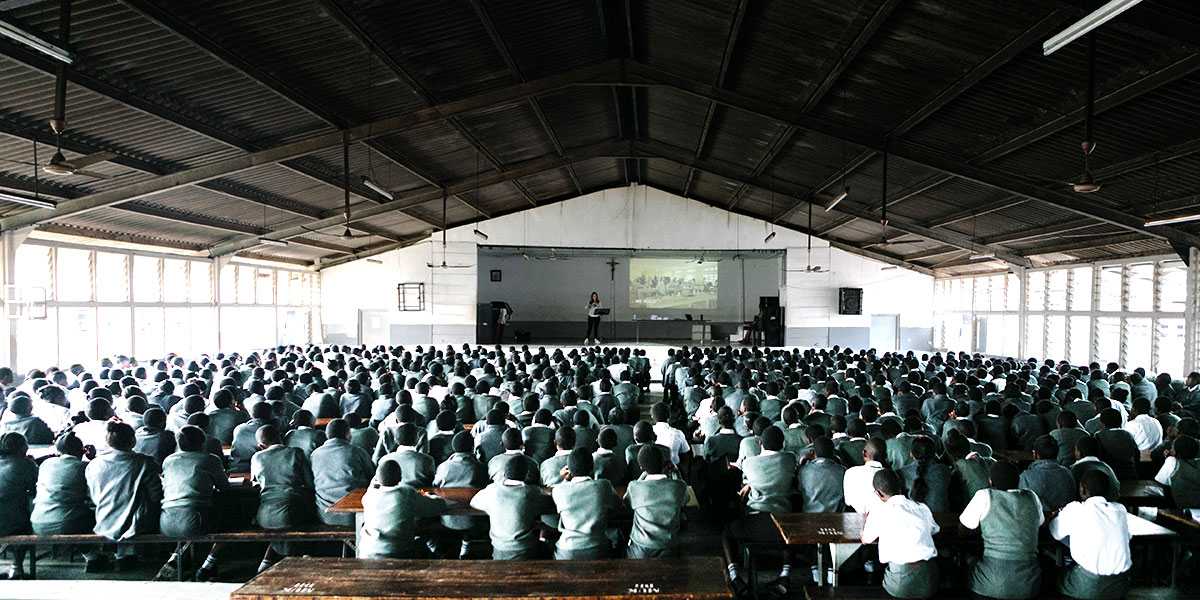 home_topimage
HIGH SCHOOL MENTORSHIP PROGRAM
One Girl Can helps girls discover their potential and create a path to a brighter future through the high school mentorship program. Students have the opportunity to connect with successful international and local women for guidance.
They participate in regular mentoring activities, workshops, and conferences to help them envision their future and take the steps needed to make their dreams a reality. From the day they start secondary school until they finish university and start their careers, we are there to guide, encourage and support them.
EMPOWER ME
This is an introduction to vision and goal setting for our first-year students. Girls are encouraged to establish deep-rooted self-confidence and belief in themselves. It starts by having each girl articulate in detail the vision they have for the life they want to live. In the culture these girls grow up in, people rarely ask a girl what she wants to be because their futures have been predetermined for centuries through cultural barriers and poverty.
This workshop is intended to build their esteem, providing them with the tools for self-discovery, and a roadmap for creating change through goal-setting.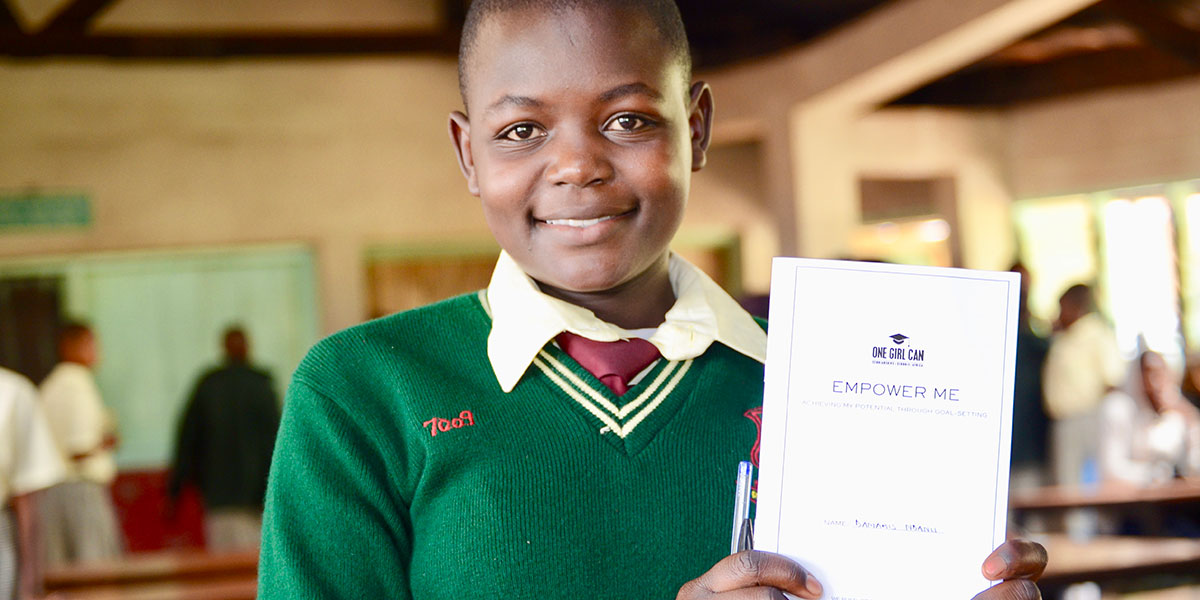 I WANT TO BE
The following year, students start exploring their unique talents. They learn how to apply them to find meaningful work that aligns with their strengths, passions and dreams.
Through this workshop, they discover the many career opportunities available. Additionally, they learn more about where their strengths can lead them. By the end of this session, the girls will identify a cluster of careers that reflect their unique personality and preferences.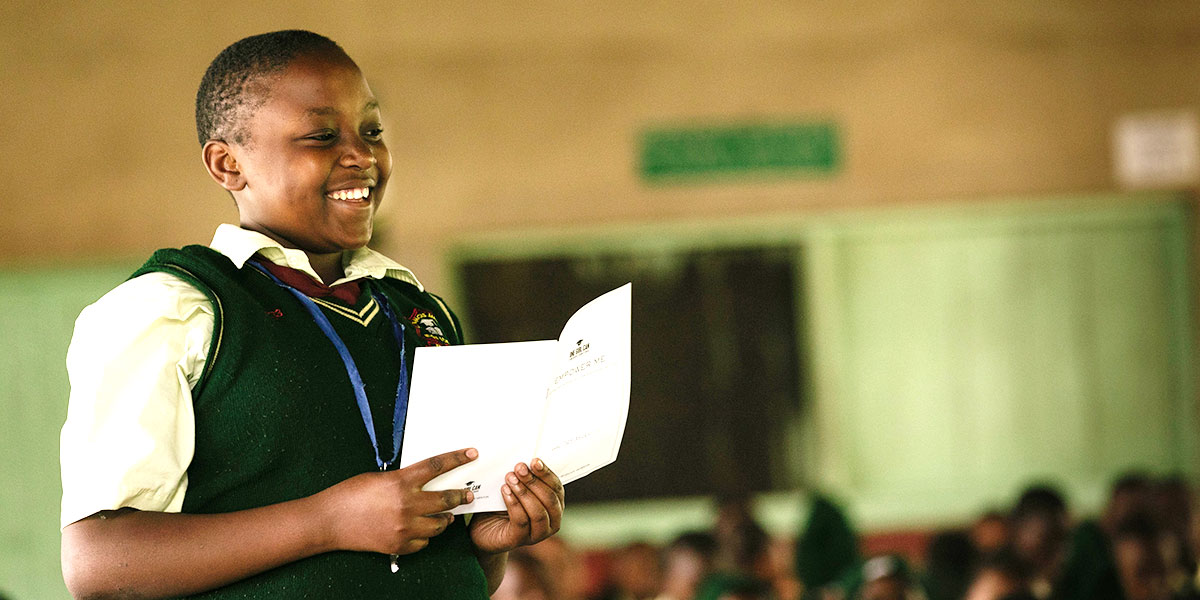 I WILL BE
Continuing to build on the previous workshops as a foundation, this workshop takes a deeper dive into different career personalities. This helps focus on more specific career paths. We revisit goal-setting and talk about more tangible ways to achieve their career goals.
This session intends to set them up for their final year in secondary school. The goal is to continue thinking about post-secondary education and to continue honing the skills needed for their path to success.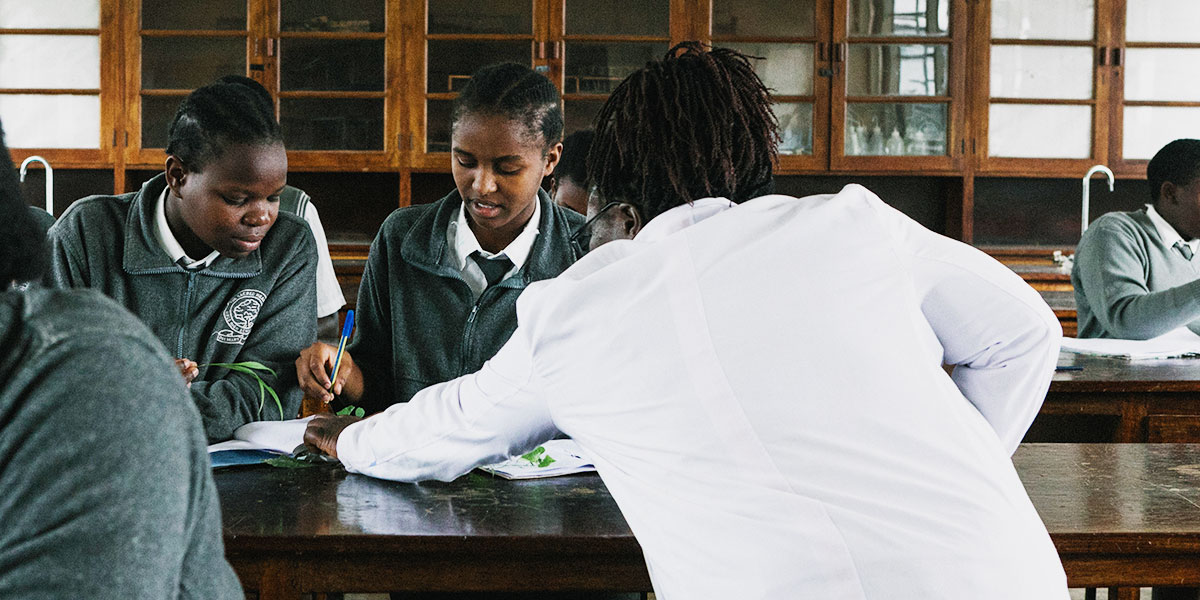 FORM 4 MENTORSHIP
In the last year of high school, we introduce the girls to strong African female role models who have achieved success in their lives. These inspiring women come from different backgrounds. Many couldn't afford to go to university and didn't have access to scholarships, yet they are successful business women.
The mentors visit the high schools and provide personal guidance to encourage conversations on the many opportunities available. The goal is to help the students continue their path of learning, development and ensure lifelong success in all their endeavours.
As the girls graduate high school, they also graduate from our mentorship program as they enter university. All of our scholarship students are offered a 2-day leadership conference during their university years. Read more >
Area of greatest need
$50Your donation can help to give one desk and bench for two students.
$100Provide school spirit with two sets of sports uniforms for 25 girls so they can stay active while at school.
$250Further the voices of tomorrow with one desktop computer for journalism club.
$10Outfit a girls sports team with two sets of uniforms.
$50Promote performance and fine arts education for girls by supporting with musical instruments for music and dance groups.
$66Can help provide a water tank adequate for drinking water for a whole school.
Sponsor a university student
$300Co-sponsor a university student
$500Buy a laptop for a first year university student
$1000Cover tuition expenses for a university student for one year
$3500Fully sponsor a girl for one year of university, including tuition, living expenses and laptop
$25Co-sponsor a university student
$42Buy a laptop for a first year university student
$84Cover tuition expenses for a university student for one year
$292Fully sponsor a girl for one year of university, including tuition, living expenses and laptop
Sponsor a high school student
$50Help fund tuition for a high school girl
$250Fund six months of high school for a girl
$500Fully sponsor a girl for one year, including tuition and board
$21Fund six months of high school for a girl
$42Fully sponsor a girl for one year, including tuition and board
$84Fully sponsor two girls for one year, including tuition and board