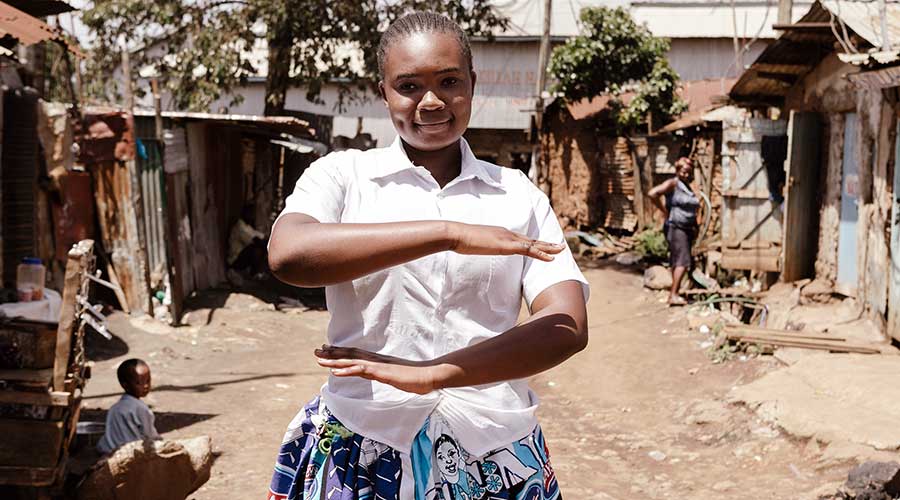 Every March 8, International Women's Day (IWD) is recognized globally as a day for acknowledging the social, economic, cultural and political achievements women have made since its inception in 1911. It's also a reminder that we still have a long way to go to achieve gender equity.
One Girl Can is proud to help girls in underdeveloped countries achieve independence and become leaders through education and mentoring.
EACH FOR EQUAL
This year's
global International Women's Day theme
is #EachforEqual. We're celebrating every individual, their thoughts, and their actions.
#EachforEqual is about challenging stereotypes, fighting bias, broadening perceptions, improving situations and celebrating women's achievements. Together, we can help to create a gender equal world.
Let's all be #EachforEqual.
BUY WITH PURPOSE
One Girl Can is partnering with a few of our favourite brands to drive awareness and financial support for empowering young women in Kenya. Be part of the ongoing movement for global gender equality by supporting these outstanding female-led brands and their exclusive products.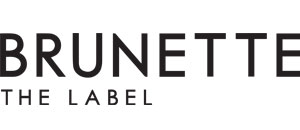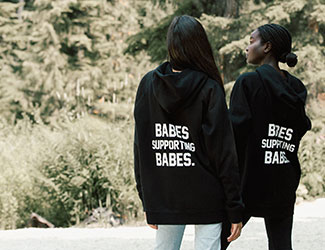 Brunette the Label is a clothing brand based and designed in Vancouver, BC, Canada. They believe the word "babe" to be a way of life, and strive to create a community that is inclusive of all babes. Inspiring, strengthening, and elevating each other to be the best version of ourselves.
Why International Women's Day: I'm really excited to work with One Girl Can for International Women's Day because I believe in the babes supporting babes lifestyle of helping young women to grow and elevate themselves, and it means a lot to me to be apart of such an amazing initiative.
The impact: Net proceeds from sales on March 8 will be donated to One Girl Can. *UPDATE: Thanks to everyone who made their impact. Continue to support babes with Brunette and see what other great things they're up to.*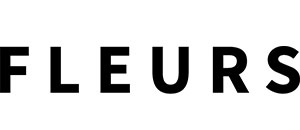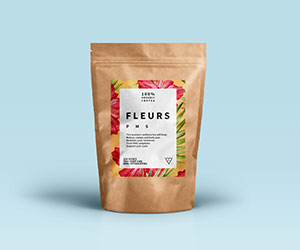 FLEURS Tea combines medicinal herbs & hemp to recharge and rejuvenate the body and mind. Our products use ancient herbal medicine in conjunction with hemp, to support in rebalancing it's natural equilibrium & reaching its highest potential of vitality.
Why International Women's Day: International Women's Day is an opportunity to celebrate feminine energy, and all of the ways it manifests. It honours women of all colours, sexual orientations, and occupations. It's a reminder that we are powerful, that we are nurturing, and that we don't need to conform to be regarded as "successful".
The impact: 100% of net proceeds from the brand new PMS tea blend will be donated in March.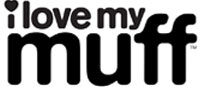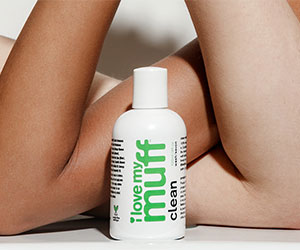 Suitable for all skin types, I Love My Muff plant based feminine care products were created to be used as part of your daily intimate self care cleansing routine.
Why International Women's Day: It's a day to celebrate the achievements of women but to also acknowledge the challenges we still face. It's a day to recognize the inequalities which still exist and to support women and causes dedicated to creating opportunities that will lift up women and help close these gaps.
The impact: $1 from the sale of every product online will be donated to One Girl Can starting from March 8 for the remainder of the year.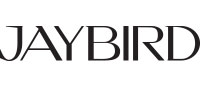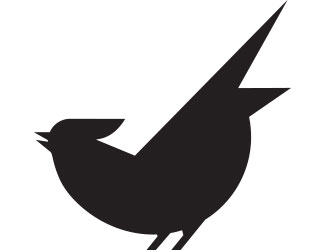 Jaybird is about getting out of your head and into your body. We believe in shedding the layers that hold us back, forgetting outside perceptions, and letting go of expectations.
Why International Women's Day: I believe that when we can love ourselves for the person we truly are; embracing all our contradictions and complexities, we are able to see beyond the limiting definitions and beliefs the world had inflicted upon us… and recognize one simple, primal truth: everyone on the planet must be valued equally.
The impact: On March 8, a yoga-inspired class called "The Build" will be taught by owner, Ariel Swan, at the studio in Vancouver at 2pm. The class is $25 with all of the proceeds going to support One Girl Can. Participants will enjoy sample products from AG Hair and complimentary smoothies from Blended For You. *UPDATE: The class is now sold out but you can still drop in for great classes at Jaybird.*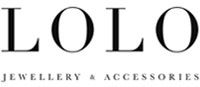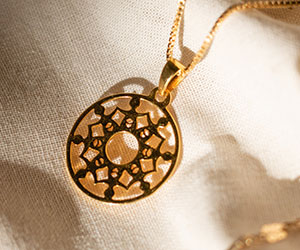 The style and designs of LOLO Jewellery is subtle, yet bold; fashionable, yet timeless and always cool and classy. LOLO is a mixture of current and classic designs that can be worn as everyday pieces and into the elegance of an evening.
Why International Women's Day: International Women's Day is an opportunity to honour and celebrate ALL women from all walks of life. As a mother to my daughter, I am aware of what needs to not only be taught to her but demonstrated to her as her role model: self-respect, self-belief and self-worth. I believe it is important to inspire young girls so they know they can achieve anything they put their mind to. The future lies in our girls of today. IWD is a good reminder to ourselves to continue to guide and inspire the young girls of today to become leaders of tomorrow.
The impact: LOLO jewellery has a specially-designed One Girl Can 'Unity' necklace with $20 from every necklace sold benefitting our girls education and mentorship programs.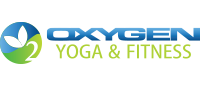 Oxygen Yoga & Fitness CEO, Jen Hamilton is dedicated to helping our members make lifestyle changes to achieve better health, wellness and personal growth. She truly embodies and is living evidence of the statement "I Love My Life" through everything she does - a statement at the core of all the studios.
Why International Women's Day: I believe that International woman's day recognizes and honours women and the role that we hold in today's world. I feel this day not only acknowledges the struggles women have faced throughout history, but the strides we have made in gender equality, empowerment and leadership in the world. International Women's Day is a day to stand in our power and our achievements as women, come together and celebrate that we have come a long way and still have a long way to go.
The impact: Oxygen Yoga & Fitness is raising $5,000 in support of One Girl Can. Select studios will host special by donation classes for International Women's Day. Visit your local studio for more information or donate to their fundraising campaign.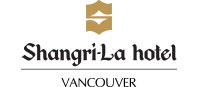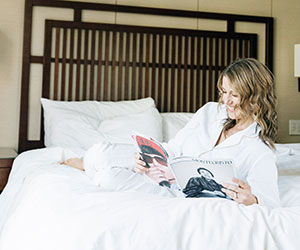 Shangri-La Hotel, Vancouver has defined luxury hospitality in Vancouver through its commitment to the highest standards. Our guests experience unrivaled five-diamond service delivered with Canadian thoughtfulness that reflects the city's cultural mosaic and Shangri-La's signature hospitality from the heart.
The impact: Starting March 1 until the end of the year, the Shangri-La Hotel, Vancouver is offering "The Philanthropic Stay" package. For every night booked with this package, CAD $50 will be donated to One Girl Can. The package is a perfect getaway and includes a special welcome amenity from Shangri-La Vancouver's pastry chef, daily breakfast for two, Vitruvi essential oil amenities, an AG Hair gift bag, 20% off at CHI, The Spa at Shangri-La, Vancouver and valet parking.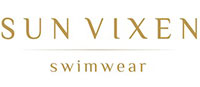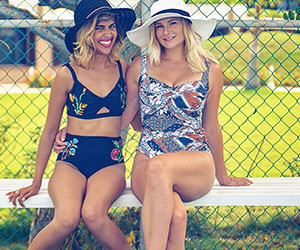 Sun Vixen Swimwear believes in function and form. When you choose a Sun Vixen Swimwear product you step into the sun, glowing inside and out, confidently diving into any situation.
Why International Women's Day: It's an opportunity to pause and take stock of the important leadership role women have in this world. On a global scale women have the opportunity to clasp hands and go forward together to bring about positive change to this world while everyone is watching.
The impact: Through the month of March, an additional portion of all sales will be donated to One Girl Can. (Sunvixen regularly contributes a portion of all sales to One Girl Can).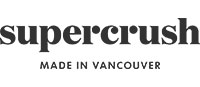 Supercrush creates quality handmade scrunchies to suit different hair types. They have a commitment to use recyclable items for operations, minimize waste in production, and use locally sourced textiles and materials to make our products.
Why International Women's Day: IWD is about celebrating the achievements of women, but recognizing there is still much work to be done.
The impact: Supercrush is releasing an exclusive International Women's Day purple crushed velvet scrunchie with 20% of net proceeds donated to One Girl Can.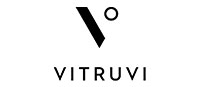 At Vitruvi, they are experts in natural scenting. Using knowledge of botanicals and traditional blending methods, they create sophisticated essential oil products for scenting your day-to-day. As a design-centric company, every detail is thoughtfully considered.
The impact: Starting March 8, $5.00 from every limited edition 'Dynamic Woman' tote sold during the month of March will be donated.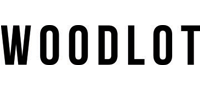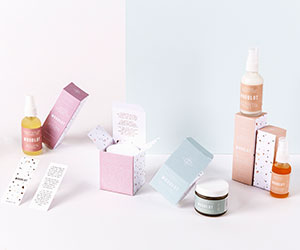 Woodlot is a Canadian line of premium, natural home & body basics created to inspire the beauty rituals of future generations who value clean-burning, plant based products.
Why International Women's Day: It's a great reminder to see how far we've come but how much further we have to go. This is a wonderful opportunity to celebrate and give back.
The impact: 20% of net proceeds from skin care products in the month of March will be donated.