Build a brighter future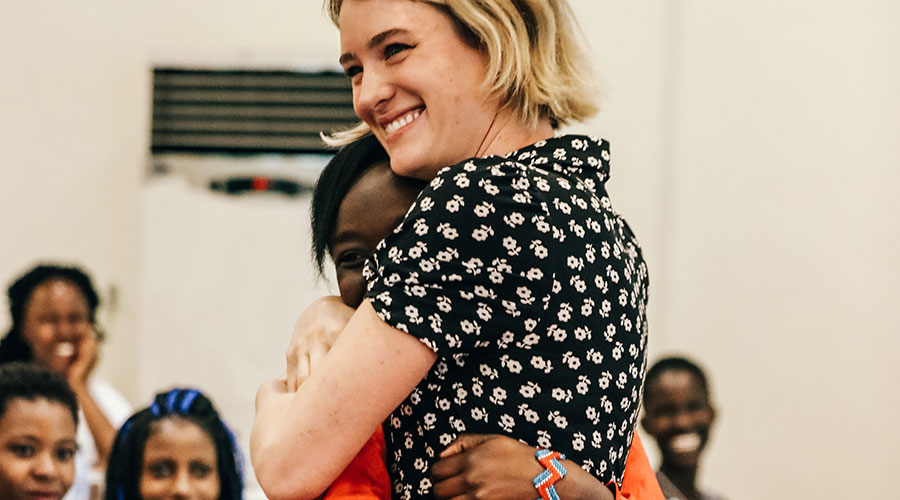 In the marginalized regions of Kenya, education is unaffordable for many families.
"In sub-Saharan Africa, 33.3 million girls of primary and lower secondary school age are out of school. This number rises to 52.2 million when taking into account girls of upper secondary school age."*
When you become a sponsor, you help give one of these girls an education and therefore a brighter future.
Sponsoring a girl is an incredibly powerful way to help her achieve her dreams and break free from poverty and gender inequality. With education, girls are empowered to grow into independent, confident women who contribute to the economic growth and stability of their country.
As a sponsor you'll experience a life-enriching connection, and you'll see your impact firsthand through letters and photos. And because of our cycle of empowerment, when you educate one girl, you educate many.
Meet some of our girls and see the difference you can make in their lives.
UNIVERSITY
ELIZABETH
Medicine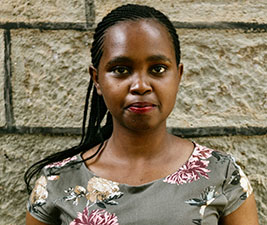 Elizabeth dreams of a brighter future through education to help repay her family for all the struggles they had to go through to keep her school fees paid.
DOREEN
Medicine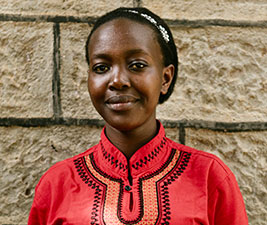 She wishes to provide quality healthcare for children in the slums who need it most.
EMMY
Neurosurgery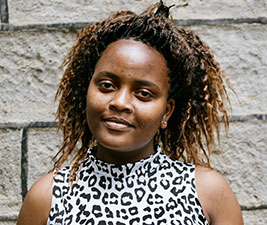 Emmy is highly motivated to pursue medicine so she can help all the people who can't afford to access life-saving surgery.
KEZIAH
Medicine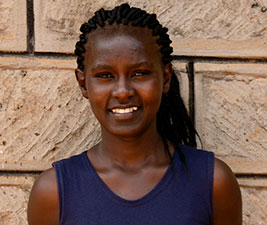 She is grateful for this opportunity to pursue higher education and will not take it for granted.
MAUREEN
Law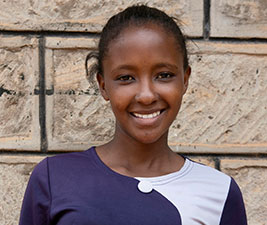 Raised by a single mother, Maureen often missed school to stay home and care for her siblings. Her mother's strength and perseverance motivates her to reach her goals.
VALENTINE
Dental Surgery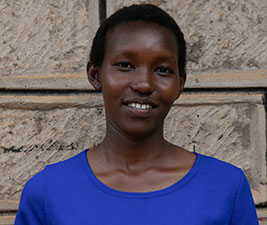 As the eldest of 5, Valentine is motivated to succeed and become a role model for her siblings. She would like to make her parents proud and lift her family out of poverty.
NAOMI
Aeronautical Engineering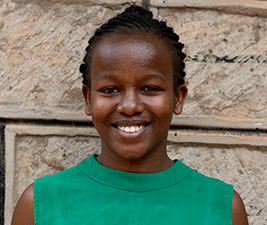 Living in poor conditions motivates her to study hard so she can lift her family out of poverty. Growing up in the slums right by the airport inspired her to want to study aeronautical engineering.
MERCY
Medicine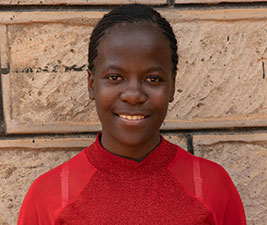 Mercy feels strongly about changing people's perspective about girls in her community and help eliminate the gender and economic gap in the world.
YVONNE
Medicine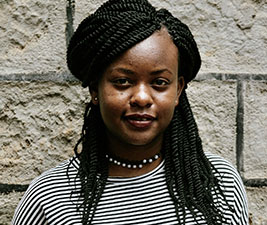 As the eldest of 4 sisters, Yvonne is determined to pave the way towards a better life for her family and be a role model to her younger siblings.
ELIZABETH
Microbiology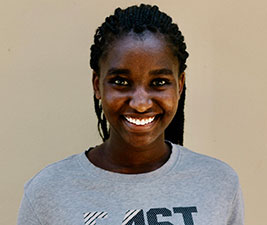 Elizabeth believes that with education, she can be the voice of her generation and community. She wants to create change and end poverty for her family.
EUNICE
Nursing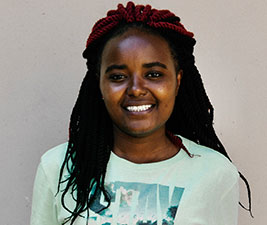 Her greatest desire is to give her family a better life as a way to thank her mother for all the sacrifices she's made to protect her and her siblings.
DEBORAH
Medicine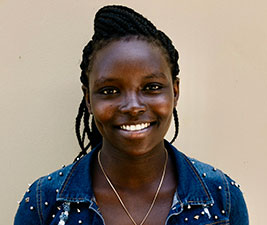 Living in a rural community where education is not accessible, Deborah is grateful for any time she spends studying and learning.
LUCY
Clinical Medicine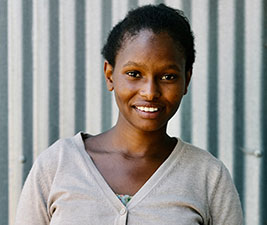 Seeing her parents' struggle to make ends meet, Lucy swears she will work hard to eradicate poverty.
MERCY
Medicine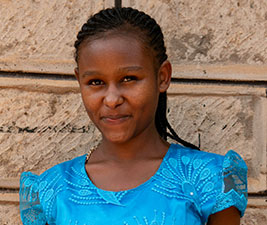 Because both her parents never got a chance for higher education, Mercy is committed to her studies to get a university degree.
ESTHER
Analytical Chemistry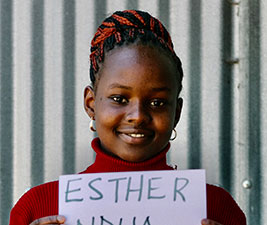 Esther has dreams to be great. She was just accepted into University and knows education is the way to make her dream a reality.
HIGH SCHOOL
CECILIA
Grade 9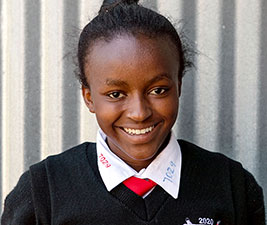 Cecilia looks up to her mother, who raised her and her brother by herself and took on any odd jobs she could to help put food on the table and earn fees for their schooling.
ESTHER
Grade 10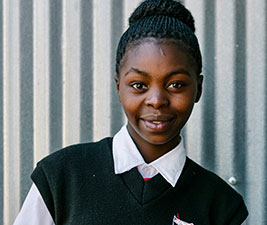 Esther's role model is her older sister, who always encouraged her to work hard to achieve her dreams. She aspires to become a role model herself now.
ANN
Grade 10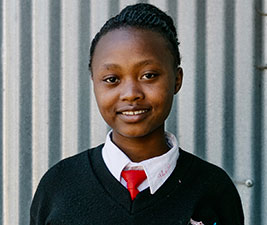 Orphaned at two years old, Ann was raised by her aunt, who became a strong role model for her. She wants to be a nurse so she can give back to her community.
PATRICIA
Grade 11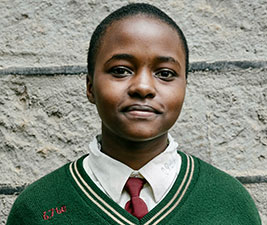 Growing up without a permanent home to stay in, often staying with neighbours, Patricia hopes education can help provide a home for her family to stay together.
TRACY
Grade 9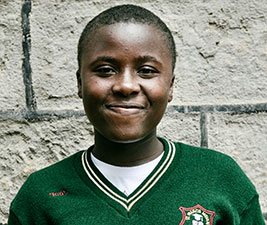 Her belief in herself to achieve anything she puts her mind to is what drives Tracy to do her best in school, despite challenges of living in the slums.
ANNE
Grade 9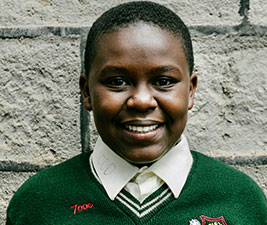 Anne would often be sent home from school because of lack of fees and had to learn from home from her older siblings, who are her inspiration.
RITAH
Grade 9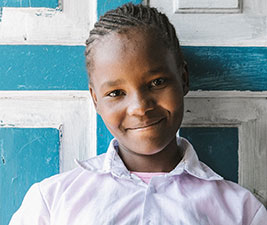 Growing up in the Kibera slum, Ritah never dreamed she would get the opportunity to get an education and mentorship.
SARAH
Grade 9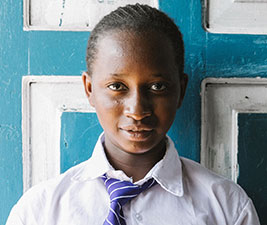 With education, Sarah hopes to have the chance to get out of the slums and give back to her family and community.
JOY
Grade 9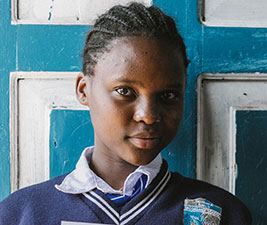 Joy knows that this opportunity to get an education is a privilege and is determined to work hard to succeed and achieve her goals.
ANTONINAS
Grade 9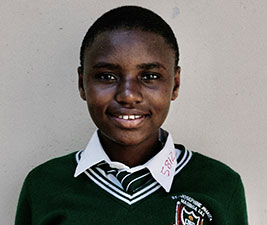 Living in the poorest conditions in the Kibera slums, Antoninas became quite sick and didn't know if she would ever recover. She is grateful for this chance to go to boarding school and escape the slums.
FAITH
Grade 9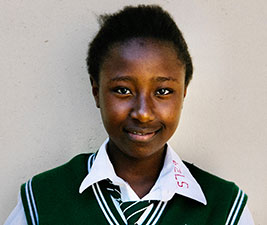 Faith considers herself extremely lucky to have won a scholarship and fulfill her dream of helping her whole family out of poverty.
GAUDENCIA
Grade 10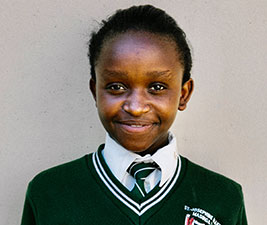 The opportunity to go to school is a dream come true for Gaudencia, who was never sure when she would get her next meal.
---
*Source: UNESCO Institute for Statistics (UIS, 2018). This number has risen from 28 million (UIS, 2015).