Coming soon: Ushirika
In September of this year, a school in Nairobi collapsed due to poor structural integrity. As a result, the government decided to shut down all schools that were not up to standard with no plans of rebuilding or addressing the children who are without somewhere to go to school.
Upon hearing this news, One Girl Can took action right away. We are raising $633,000 to completely rebuild the school to ensure that students have access to quality education and care for years to come. The work has already begun at Ushirika and with the vast undertaking and the school year quickly approaching, action is needed now.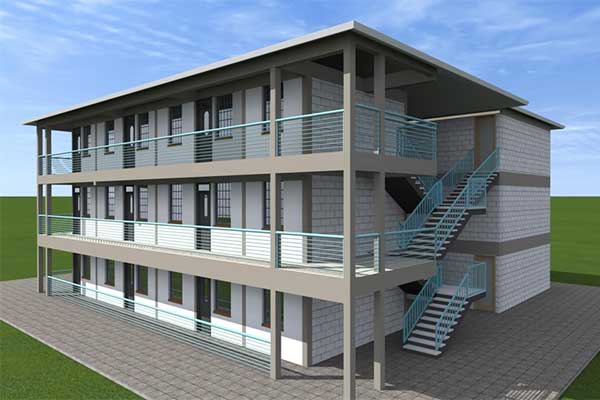 THE PLAN
The new facilities will create a safe, robust learning environment to provide quality education to 615 students.
The rebuild plan includes completely renovating both the primary and secondary school. This includes nine primary school classrooms for children entering preschool all the way up to eighth grade. Additionally, the science room, art room, and library will see upgrades for the primary school.
In the high school, all four classrooms for Grades 9-12 will be overhauled structurally and completed with restored furniture. The library, washrooms, science lab, staffroom, and kitchen will be fully refurbished and outfitted with the appropriate equipment and furniture.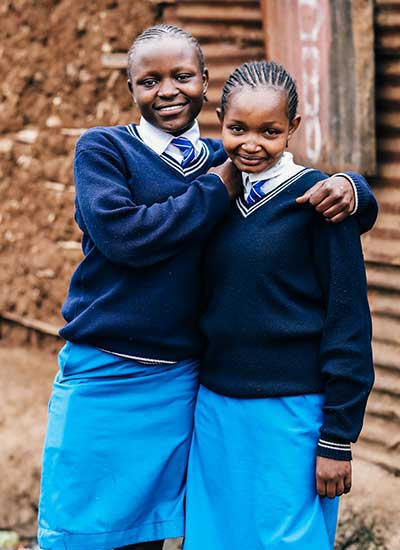 A LITTLE MEANS A LOT
Just $25 covers the cost of a chair to the school or $150 for four desks in the library.
These changes mean monumental changes to the lives of the girls living in the Kibera slums. This also means the school can continue to run and provide a safe place for these girls for years to come.
Investing in these students means providing a bright future that enable them to rewrite their stories and break the cycle of poverty for themselves and their families.
Area of greatest need
$50Your donation can help to give one desk and bench for two students.
$100Provide school spirit with two sets of sports uniforms for 25 girls so they can stay active while at school.
$250Further the voices of tomorrow with one desktop computer for journalism club.
$10Outfit a girls sports team with two sets of uniforms.
$50Promote performance and fine arts education for girls by supporting with musical instruments for music and dance groups.
$66Can help provide a water tank adequate for drinking water for a whole school.
Sponsor a university student
$300Co-sponsor a university student
$500Buy a laptop for a first year university student
$1000Cover tuition expenses for a university student for one year
$3500Fully sponsor a girl for one year of university, including tuition, living expenses and laptop
$25Co-sponsor a university student
$42Buy a laptop for a first year university student
$84Cover tuition expenses for a university student for one year
$292Fully sponsor a girl for one year of university, including tuition, living expenses and laptop
Sponsor a high school student
$50Help fund tuition for a high school girl
$250Fund six months of high school for a girl
$500Fully sponsor a girl for one year, including tuition and board
$21Fund six months of high school for a girl
$42Fully sponsor a girl for one year, including tuition and board
$84Fully sponsor two girls for one year, including tuition and board