Donor of the Month: Ava Koldenhof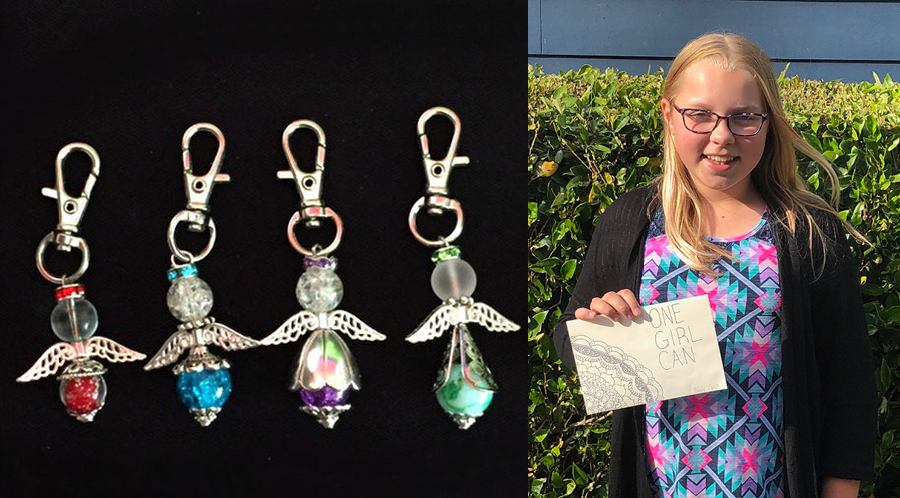 One bead at a time. That's the motto of Ava Koldenhof, our July Donor of the Month and one of the most incredible 12 year olds we have ever met! Four years ago she began making beaded angels to raise money for her favourite charities, and she has since raised an unbelievable $6000. She chose One Girl Can as her most recent charity of choice, and is now sponsoring two girls so they can continue with their high school education! We caught up with Ava to learn more about her charitable venture, and here's what she had to say. "My gramma, who is a seriously talented lady, helped me start on this whole adventure. We discovered how to put the beads together and we created the first angel. We used ribbon for the wings but it took a long time to assemble and was difficult, so we sourced out some bead wings and were happy with the result. I launched Ava's Angels at my school's craft fair and quickly sold out of the 64 angels that I had brought and was even taking orders by the end of the night. It was so much fun!"
"For my most recent donation I chose One Girl Can. I chose it because it is an amazing charity that helps a lot of girls go to school. I love school and I believe everyone should have the chance to go to school and be educated. I can't imagine not going to school and it doesn't seem fair that young children will miss out on learning just because of money." "I recently went to Africa on a vacation and toured through South Africa and Zimbabwe. My goal is to return to Africa when I'm older and find an opportunity where I can help and make a difference. Africa is an amazing place!" Ava plans to keep selling angels and raising money for good causes. You can visit her

website

to find out more.