Donor of the Month: Avenue PR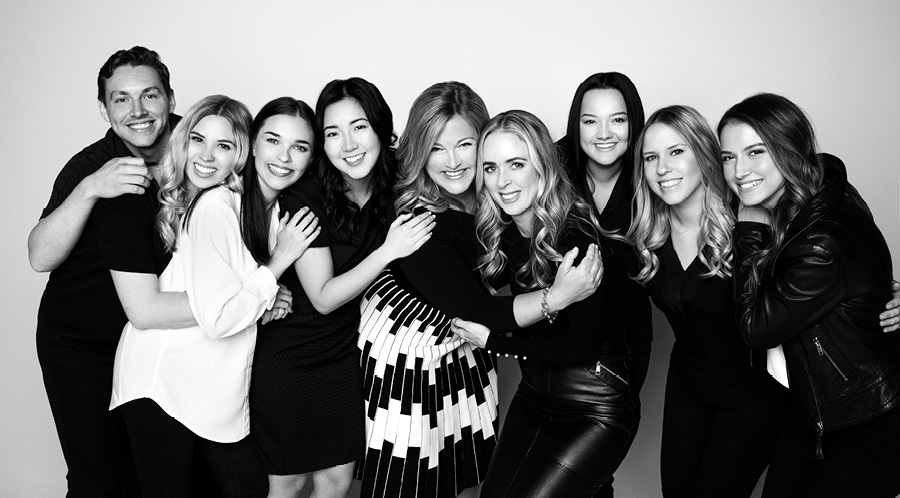 Our January Donor of the Month is the wonderful team at Avenue PR! One Girl Can's Public Relations partner, the Avenue PR team go above and beyond when it comes to supporting our cause.
The team sponsors two girls, Joshine in university, and Peninah in high school, using their annual holiday party as an opportunity to fundraise for the students. They are also active volunteers for One Girl Can, playing a key role in our annual IWANTtoBE event, our holiday campaign, our fall dinner event, and many more fundraising initiatives. Co-Founder Tiffany Soper shared with us what motivates her team to be so involved in One Girl Can.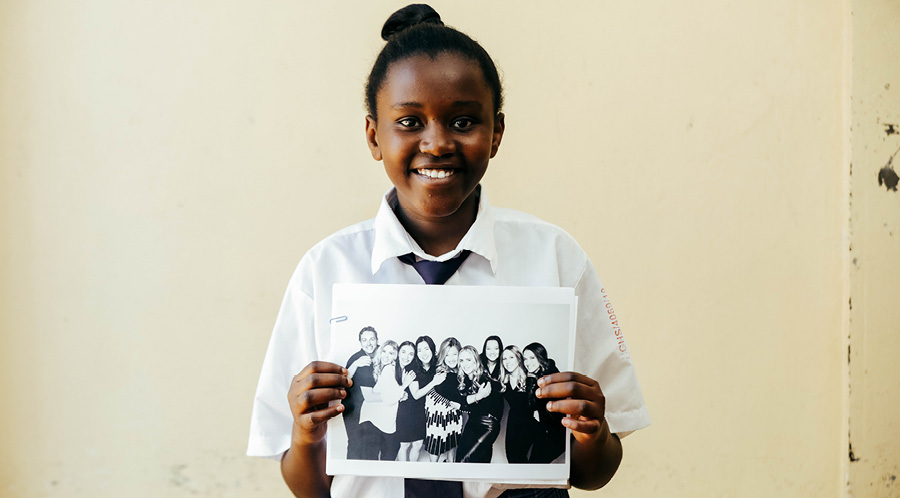 "One Girl Can is a cause that is close to our hearts. We, both as an agency and as individuals, believe in all the amazing work Lotte and her team does for the deserving girls in sub-Saharan Africa and we could not be more thrilled to contribute to their educational goals."
"We are currently supporting Joshine Achienos, who is working towards a BA in Communications and Media, and Peninah Wambui, who has a dream of becoming a doctor. Both girls are extremely commendable and we will continue to invest in their dreams to not only change the lives of their families, but the community as a whole."
"Lotte is a true inspiration, and tackles the issues by being front and center in her efforts to eradicate the cycle of inequality and poverty that these girls experience. We will continue to support the efforts of the organization, one girl at a time."
Area of greatest need
$50Your donation can help to give one desk and bench for two students.
$100Provide school spirit with two sets of sports uniforms for 25 girls so they can stay active while at school.
$250Further the voices of tomorrow with one desktop computer for journalism club.
$10Outfit a girls sports team with two sets of uniforms.
$50Promote performance and fine arts education for girls by supporting with musical instruments for music and dance groups.
$66Can help provide a water tank adequate for drinking water for a whole school.
Sponsor a university student
$300Co-sponsor a university student
$500Buy a laptop for a first year university student
$1000Cover tuition expenses for a university student for one year
$3500Fully sponsor a girl for one year of university, including tuition, living expenses and laptop
$25Co-sponsor a university student
$42Buy a laptop for a first year university student
$84Cover tuition expenses for a university student for one year
$292Fully sponsor a girl for one year of university, including tuition, living expenses and laptop
Sponsor a high school student
$50Help fund tuition for a high school girl
$250Fund six months of high school for a girl
$500Fully sponsor a girl for one year, including tuition and board
$21Fund six months of high school for a girl
$42Fully sponsor a girl for one year, including tuition and board
$84Fully sponsor two girls for one year, including tuition and board