Donor of the Month: vitruvi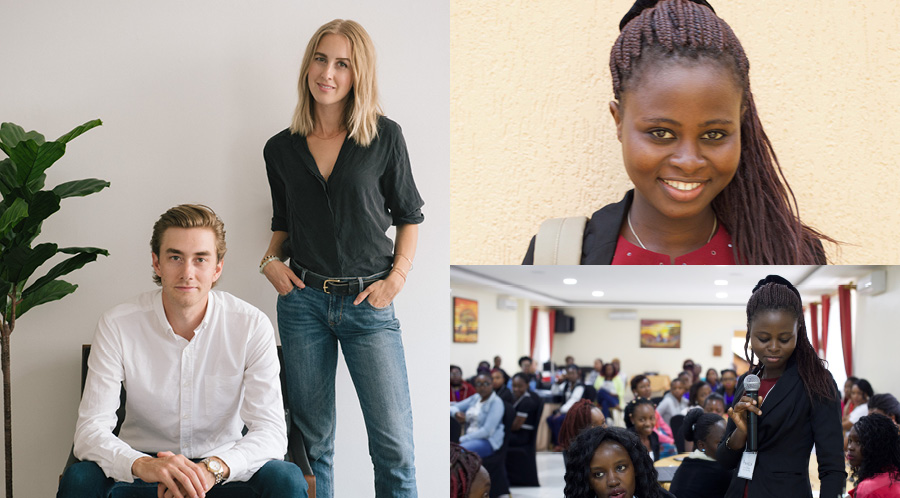 Meet our February Donor of the Month, vitruvi! A contemporary and socially-conscious Vancouver based essential oils company, we're so excited to have them part of our journey to end poverty and gender inequality. They are kicking off their partnership with us by sponsoring Pamela's first year at university in Kenya. Pamela is 18 years old and passionate about biology. With vitruvi's support she's now on her way to becoming a doctor. We caught up with vitruvi CEO Sara Panton to find out what motivated them to join One Girl Can's cause. Here's what she had to say. "At vitruvi we create products with the intention of helping women take moments for themselves so they can take on the world with even more energy and passion. We were drawn to partner with One Girl Can because they share the same passion for helping women take care of themselves and take on the world through beautiful model of education and mentorship. Having spent time in Africa, as well as working in rural regions of Kenya, I can confidently say that what One Girl Can is building with the women of Kenya and Uganda is truly unique and their positive impact will be felt for generations. I'm excited for what the future holds as vitruvi builds and supports a relationship with One Girl Can and it's an honour to work with Lotte and her team." "We are so honoured to be a part of Pamela's journey as she creates her future studying sciences at University.  Her story and the dedication she has shown to her family, community and schooling is incredibly inspiring to us at vitruvi.  We are privileged to be able to help facilitate and support in any way we can as we know she will be making positives waves in the world in the upcoming years." Find out more about vitruvi and their charity initiatives through this link.
Area of greatest need
$50Your donation can help to give one desk and bench for two students.
$100Provide school spirit with two sets of sports uniforms for 25 girls so they can stay active while at school.
$250Further the voices of tomorrow with one desktop computer for journalism club.
$10Outfit a girls sports team with two sets of uniforms.
$50Promote performance and fine arts education for girls by supporting with musical instruments for music and dance groups.
$66Can help provide a water tank adequate for drinking water for a whole school.
Sponsor a university student
$300Co-sponsor a university student
$500Buy a laptop for a first year university student
$1000Cover tuition expenses for a university student for one year
$3500Fully sponsor a girl for one year of university, including tuition, living expenses and laptop
$25Co-sponsor a university student
$42Buy a laptop for a first year university student
$84Cover tuition expenses for a university student for one year
$292Fully sponsor a girl for one year of university, including tuition, living expenses and laptop
Sponsor a high school student
$50Help fund tuition for a high school girl
$250Fund six months of high school for a girl
$500Fully sponsor a girl for one year, including tuition and board
$21Fund six months of high school for a girl
$42Fully sponsor a girl for one year, including tuition and board
$84Fully sponsor two girls for one year, including tuition and board