Meet our youngest supporter!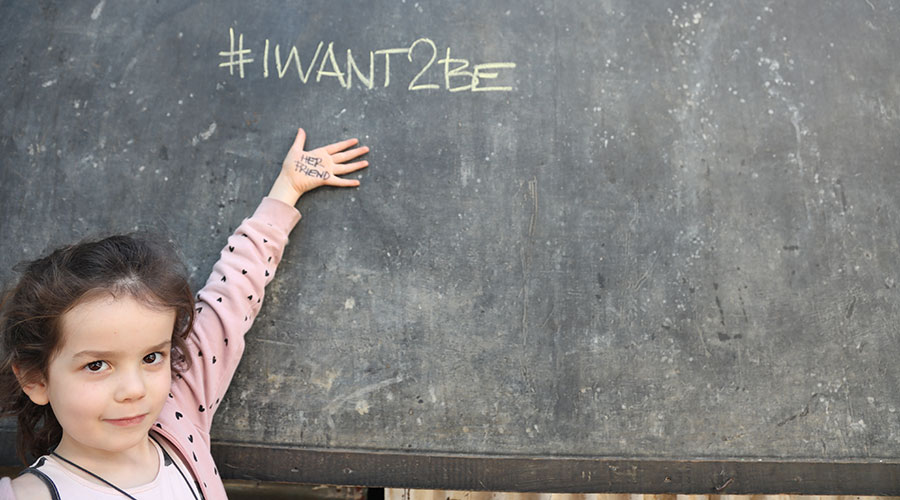 Every sponsor has their own reasons why they decide to help a girl in need. For Betsy, an 8 year old elementary student from the UK, it all started with a trip to Kenya.
"When I was 7, I went to Kenya with my family. We went to a One Girl Can school, listened to speeches that I thought were very inspiring, " says Betsy.
"You can't call yourself brave by facing a tiger or by wrestling an alligator. But you can call yourself brave by standing in front of many people and saying what you believe."
Betsy spurred into action after her visit to the slums. She witnessed first hand the difference it makes when girls receive an education and she became incredibly passionate about One Girl Can's mission.
| | |
| --- | --- |
| Juliet | Ellizabeth |
"Ever since I've sponsored 2 girls, Elizabeth and Julie. I write letters to them and draw them pictures and learn how well they are doing in school," says Betsy.

"I like cycling, and so I'm cycling 16 miles to raise money for One Girl Can. If the girls in Kenya go to a good school and get a good education then they can get a good job and help their families. I want to help One Girl Can as much as I can."

To support her, visit her fundraising website.

This remarkable girl has already raised £800 for Elizabeth and Juliet, but Betsy is committed to keep going! Let's raise an additional £400 so the girls can continue school for 2 years.

Want to make a difference like Betsy? Set up your own project or event that raises funds and awareness for girls' education. We're here to support you every step of the way! Contact us to get involved.