Millicent's Story: Defying Gender Norms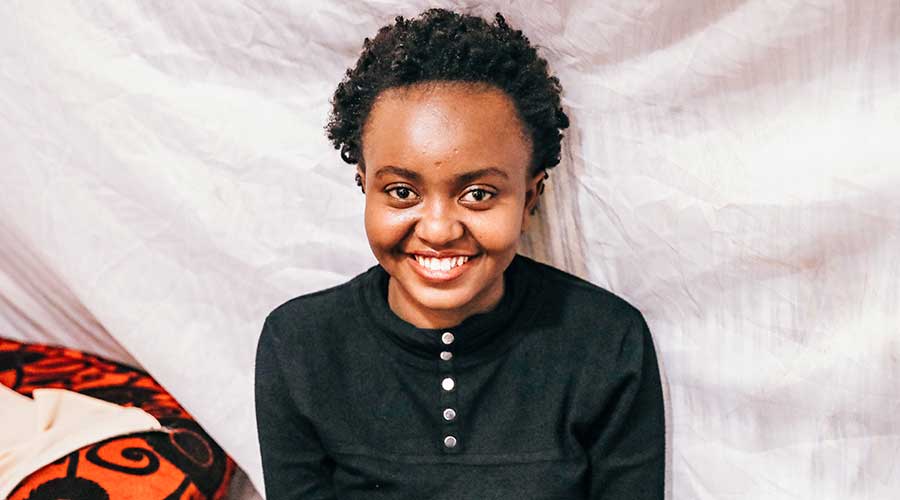 Meet Millie, 24 years old, born in the Kibera slums. Millie is an exceptional young woman.
She has overcome the challenges of poor living conditions, family illness, and lack of school fees. Despite these many hardships she persevered and finished her education.
Just like Wincate and Royashley, Millie is defying traditional gender norms and is pursuing a career in a male-dominated field. This year, she is graduating from the Multimedia University of Kenya with a degree in journalism.
---
"I love the sound of my voice, not what it says, but what it does."
---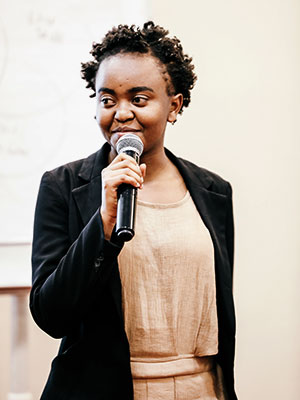 Education has developed rapidly during the last few decades in Kenya. But even though Kenya's current education system has become more established, it still faces many challenges, especially when it comes to gender inequality.
All women and girls have equal power, but not all get equal opportunity to exercise their power. Many people still believe that women are less worthy of the same educational opportunities afforded to men, resulting in challenging women's power and therefore limiting their potential.
Millie is determined to use her power to motivate people through story telling.
---
"I will use my power by helping re-write the negatives in people's lives through film making."
---
It is remarkable to witness young women like Millie completing their schooling and defying gender norms. One Girl Can helped Millie by removing barriers and providing her with access to opportunities through education and mentoring.
Join us at our first ever virtual IWANTtoBE event: Alone, Together: A No Gala, Gala presented by Beedie Foundation, June 4th, 2020 and help us continue to sponsor, mentor, and build schools for literally thousands of girls in Kenya. We want all of them to realize their rights and exercise their power.