Beedie Dormitory at Ushirika School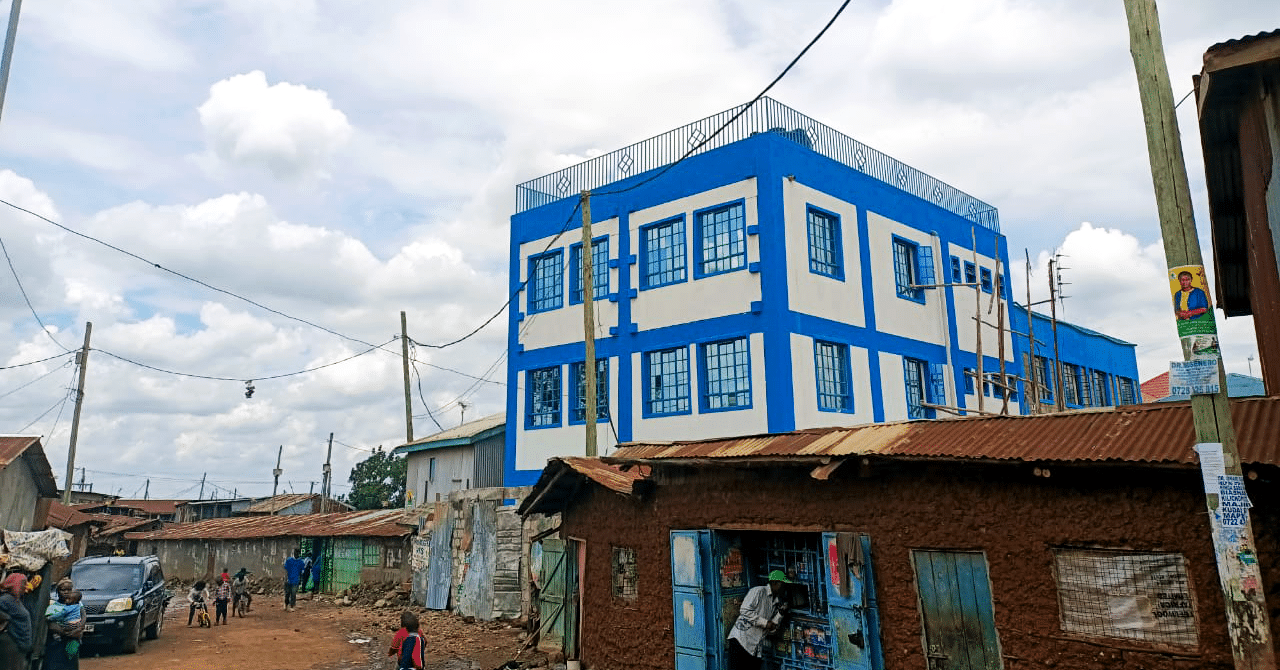 About the project
In May 2022, we finished construction on the first dormitory ever built in Kibera, Kenya. It is now home to 72 high-school students from Ushirika School. The Beedie dormitory fosters educational development and represents hope for thousands of girls living in the informal settlement.
How this dorm provides for our students
Many of the girls attending Ushirika School have difficult home lives. They face abuse, overcrowding, hunger, neglect, and toxic stress from growing up in poverty. Additionally, the burden of housework and caring for siblings often falls to them.
The Beedie Dormitory addresses these challenges by offering a safe and hygienic space for learning.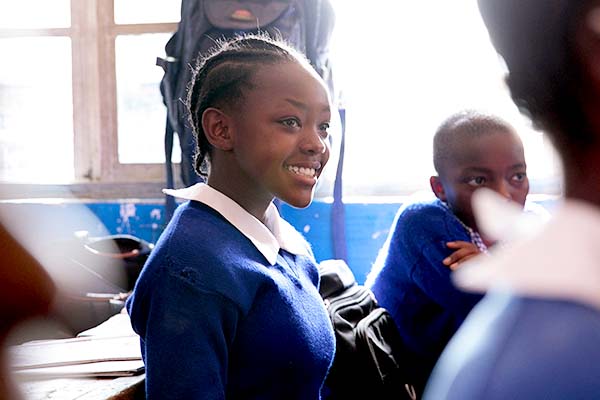 Education
The Beedie Dormitory provides a safe, clean and low-stress environment so that students can stay in school. When they are well-rested and in good mental health it is easier to learn and excel at their studies.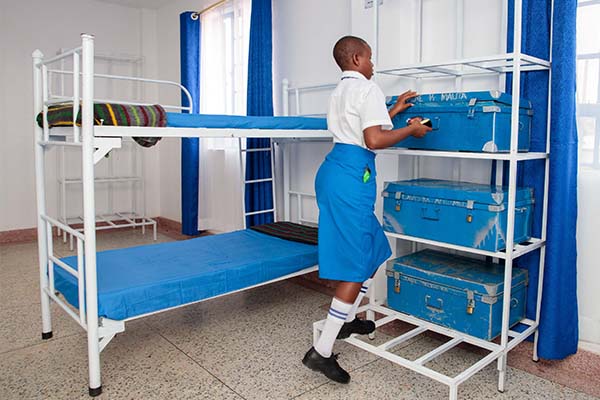 Safe Space
Adolescent girls in Kibera are vulnerable to sexual encounters and some parents keep them home to ensure their safety. Having a secure dormitory on campus gives students and parents peace-of-mind so they can imagine a different future.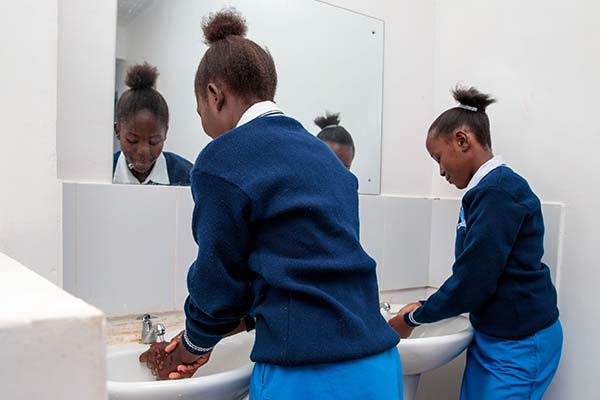 Health + Hygiene
The Dormitory provides safe and clean washroom facilities with menstrual resources, eliminating the risk of preventable health problems. The dormitory also provides 3 meals per day, ensuring girls receive proper nutrition.

This building is vital to the success of a teenage girl's education in an informal settlement, and it ensures safe access to a learning facility, better health, regular meals and improves each student's overall confidence and sense of dignity.
We can't thank everyone enough for all the support and giving students a safe environment to learn and grow.

Opening Ceremony
The Beedie Dormitory Opening Ceremony was held on May 21, 2022 for the students and their families. It was a celebration to remember - see highlights from the day below!
Special thanks to our donors
Addison Family
Beedie Foundation
Case Family
Cosmoprof
Cottrell Family
Gay Lea Foundation
Hilden Family
Clive Johnson
Lonsdale Family
Luke Four Foundation
McFarlane Family
Wendy Reed
Rose Family
Tracey and Brooke Wade

Beedie Foundation collaborates with community partners to create opportunities, and they share their success by giving back. From corporate giving to volunteering, everyone at Beedie cares for the communities where they work and live.