Celine's True Calling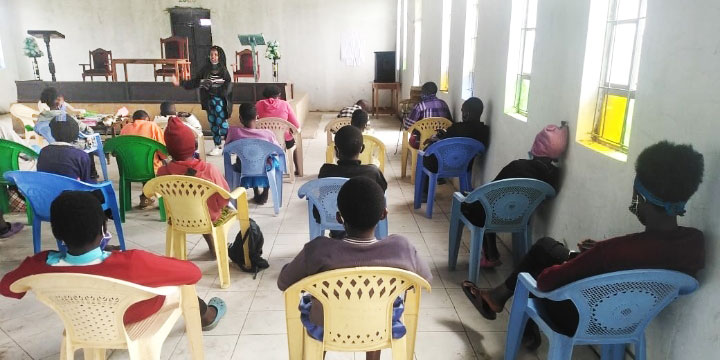 When COVID-19 was declared a global pandemic over a year ago, no one knew what it meant or what impact would come from it. This is especially true in developing countries, where resources and infrastructures were already limited.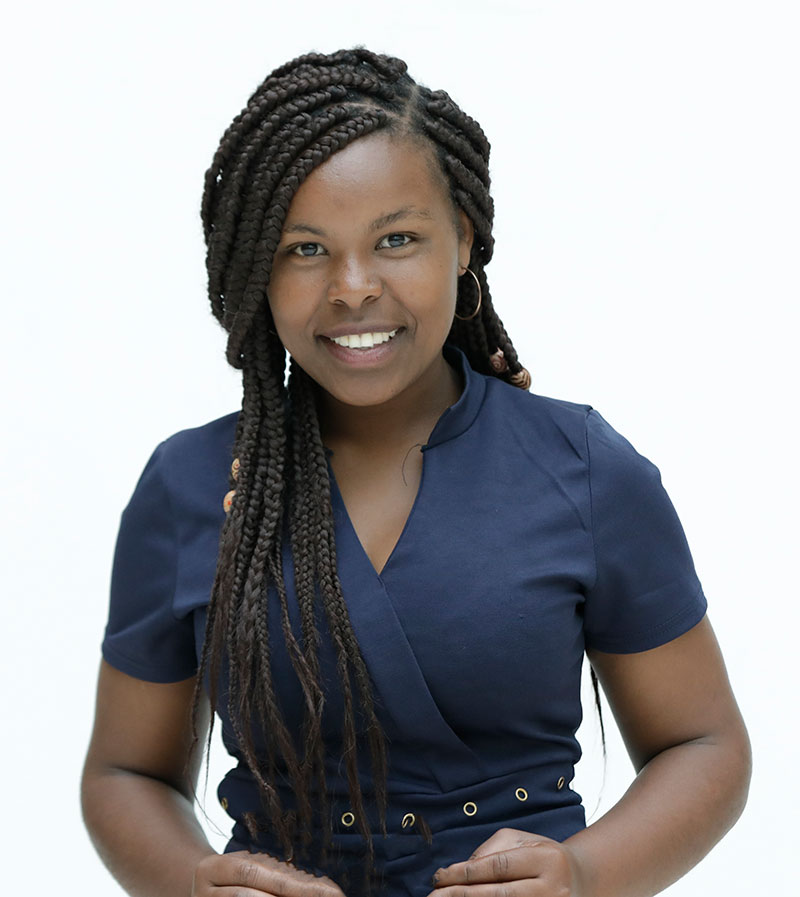 It's easy to take for granted what we have in our everyday lives until it goes away. As month after month of quarantines and lockdowns were enacted, many of us didn't know what to do. Celine did.
Watching people lose their jobs and seeing the growing frustrations with daily life became an ultimate motivator for Celine to take action.
As an advocate and activist for gender equality, her mission was clear.
"Adolescent young girls and women living where I used to live are the most vulnerable," says Celine. "In those areas, they barely know about their rights and their potential is often blocked. I feel very strongly about educating girls and boys about gender-based violence. This can be defined as sexual, emotional, economical and physical violence."
According to the UN, more women and girls are being subjected to gender-based violence as a direct impact of COVID-19. Celine's work gives girls the tools to feel empowered to create change.
With the support of a volunteer organization in Kenya, Celine started a mentorship program in a room at her local church to educate youth in her village.
"I saw myself in a position to serve, to lift others in society and change people's lives. I had to respond to that call."
Peer-to-Peer
"My goal with this program is to make the girl child aware of their rights," she explains. "And to secure a place for girls in society, which since the beginning of time, women have been seen as lesser beings."
She's facilitated the program to over 200 people so far and she's not done yet. She continues to host sessions while she's on break from her university classes.
Through this, Celine creates a positive environment for dialogue as their mentor and leads the way for her community.
"It is a lot of positive pressure [being a mentor] because it makes me work every day to make them proud. This is a motivation for me."
"The most interesting thing I have come to realize is that when you educate young people, especially when they are close to me in age, they tend to take it more seriously because they want to be like you. On my part, it helps me to always level up and I get more inspired because I have people who are looking forward to being like me."
Creating a legacy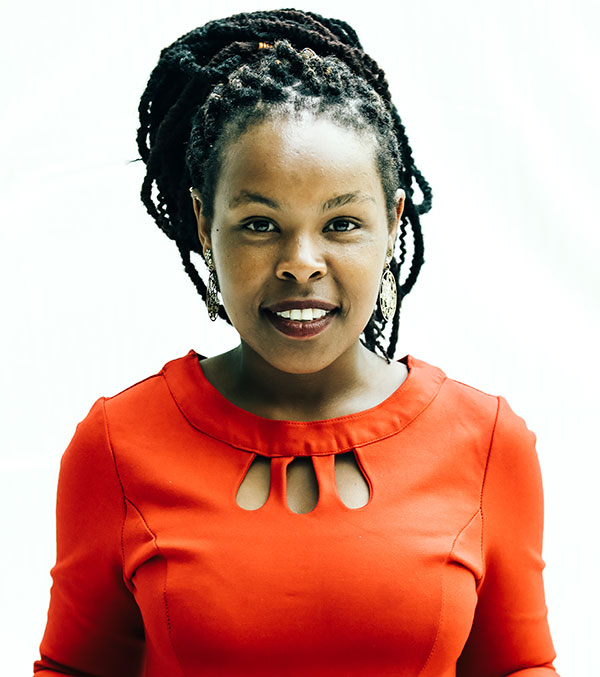 As a second year information technology university student, day-to-day life for Celine has changed but her ability to adapt to the changes is incredibly astonishing.
"COVID-19 has impacted me a lot. But when I think about life or how nature works, it has a mind of its own beyond our control. It is for us to develop more mechanisms to survive whatever is happening."
While her passion remains with the girls she's mentoring, she's never lost sight of her own goals. During this time, she started selling her art online, launched an Ankara cloth line, and furthering her skills by taking night classes to supplement her education at Machakos University.
"When I graduate from university, I want to get a good job so I can give back and help other girls like me. Also, I want to give back to the One Girl Can community. The scholarship is one thing that I never take for granted."
There's no doubt she's a force that can't be stopped.
"For me, I believe in making good use of what you have. This is why I mentor. You have many options for success. Whatever positive thing you are comfortable doing, make good use of that to create your own path. That's a mind of an entrepreneur."
"My ultimate goal is to change the narrative, leave a legacy and a positively change society."