CEO In The Making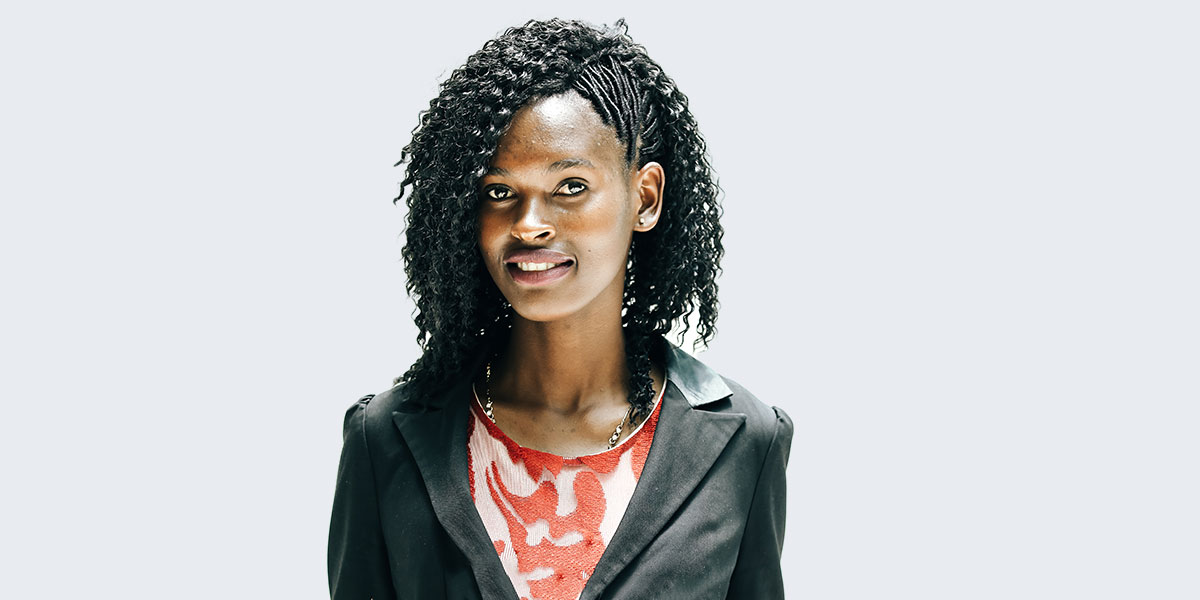 A mentor is someone who allows you to see the hope inside yourself." — Oprah Winfrey.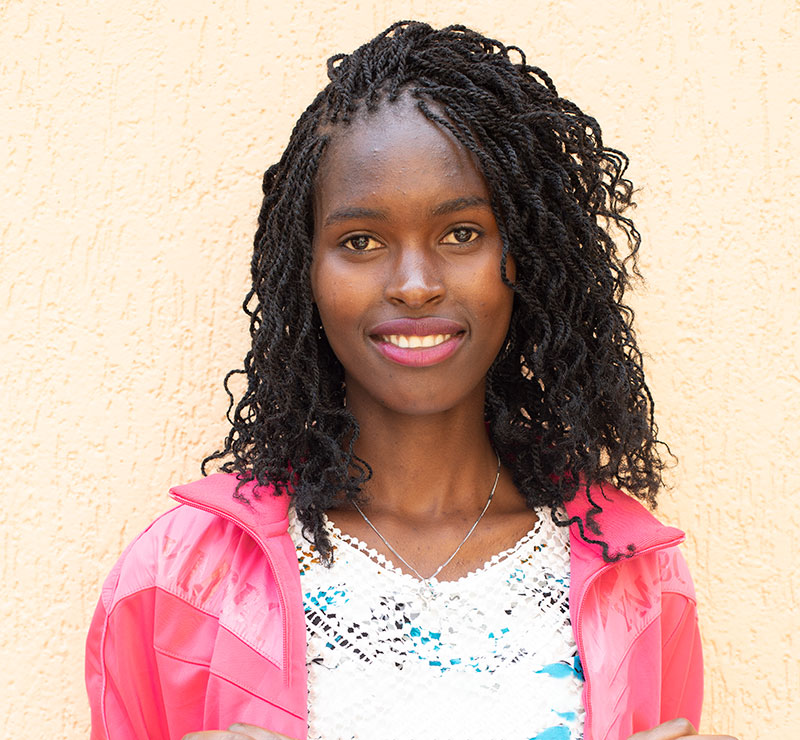 When One Girl Can started by building schools and providing scholarships, we knew that it wasn't enough. As we got to know the girls, we realized no one had ever even asked them, "What do you want to be when you grow up?"
In addition to the scholarship program, we created mentorship programs that support our students from the time they enter high school. Through education, coaching and mentoring, we teach girls how to create a vision for the life they want to live, how to develop a plan to achieve this, and how to execute the plan every day to begin moving their lives forward.
Every student at our 10 partner schools is able to attend the workshops and one of those students was Purity. As a student at Siakago School, she was exposed to the goal-setting workshops and in her last year of high school, earned a One Girl Can scholarship to attend university.
Purity stood out from the beginning and made an impression on Founder, Lotte, "Purity is an exceptional girl, you realize this the minute you meet her because her physical presence is so warm. I use her as a role model for etiquette and communication – she's natural, concise, professional and efficient."
After a challenging year, Purity graduated from university with her degree in Human Resource Management. And even more exciting, she has recently joined the One Girl Can team in Kenya as our Program Assistant.
Finding Inspiration
Coming from humble beginnings, growing up in a rural area that relies on farming but prone to drought, food and income were not always a certainty.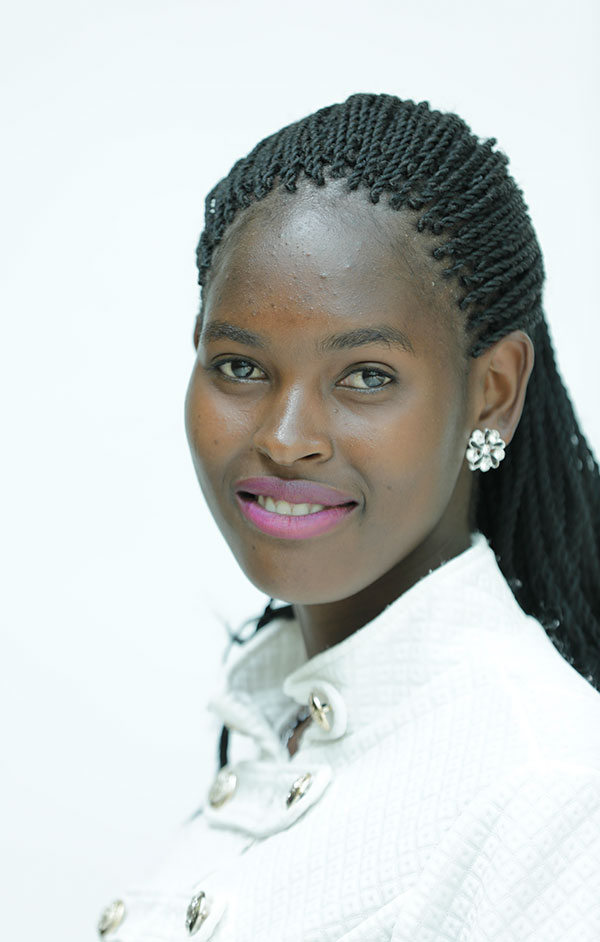 Purity grew up as one of seven children. This served as motivation that kept her going despite any challenges that came her way.
"The fact that only one of my brothers and sisters went to secondary school and managed to join college motivated me to put more effort into my studies so that in future I may lift up their living standards," says Purity.
Her drive is motivated by strong women in her life and two stand out in particular.
"My mentor is June Kariuki. She's the Human Resource Manager & Lead Presenter for Nexgen Solutions in Kenya. From her I learned the core-life skills in job searching and getting ready for the job."
"My mother always motivated me to work hard so that I may have a better life because my brothers and sisters who never got a chance to join secondary school."
Mentorship has obviously played a significant role in her life and with this support, Purity's outlook is incredibly bright.
"It makes me believe that everything is possible; I can achieve what I want, it's just a matter of time."
"Our village has few educated people and this motivated me to study so that when I am gainfully employed, I can bring changes in the community and be of good impact in society and our country as a whole."
BECOMING A MENTOR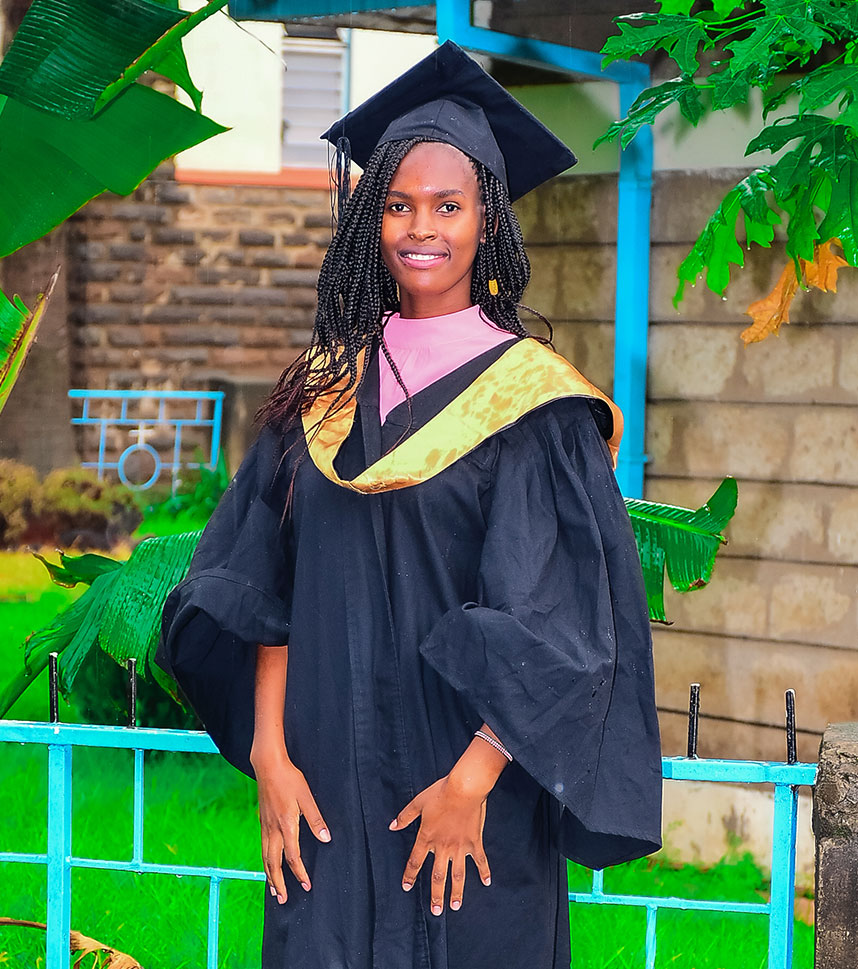 With strong examples as mentors for Purity, she knows the value of mentorship to shaping the future. Her unwavering dedication to giving back and becoming a mentor is something she talks about since the first day we met her.
Purity is incredibly goal oriented and sets clear goals for herself every year and something that remains constant is her commitment to mentor younger students.
"My main achievement [in 2019] was mentoring two girls who are constantly improving their performance," said Purity. "I was so happy when they received a One Girl Can scholarship for their secondary school education."
Through mentorship and support from Purity, Vicsally and Pioleta earned scholarships and support to take steps towards reaching their goals of becoming a lawyer and surgeon, respectively.
"It will always be my core responsibility to pay it forward to other vulnerable girls. Since I have been there, I know how hard life can be without education and how blessed it feels to get an opportunity to continue with education. The slogan "Educate a Girl, Save a Nation" always inspires me to stay positive."
Seeing is Believing
We are excited to welcome Purity as the newest member of the One Girl Can Kenya team as she'll be able to continue mentoring girls and help grow our training and development programs.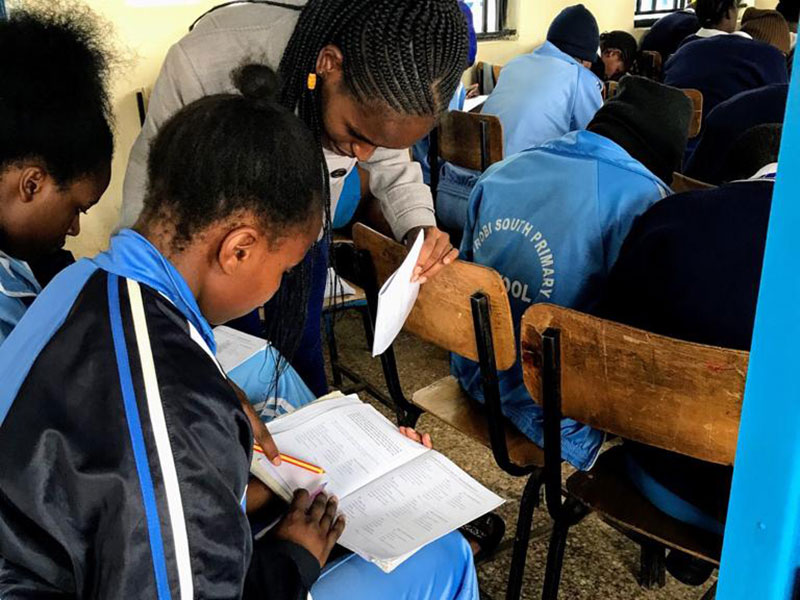 "Securing a job feels great. It gives me courage and power. it is like a stepping-stone to future accomplishments. I have always wished to give back to the community through mentorship and paying forward; this means that I have the opportunity and I am prepared for that."
In her third year of university, she had an internship as a Human Resource Intern. She was able to gain hands-on experience to better prepare her for life after graduation and set herself up to find a permanent position.
She's well on her way to achieving the goals she set for herself. And with a clear vision to guide her along the way.
"I have a vision that one day I will be the best CEO in the world. It is my dream and I believe I will achieve it."
And we can't wait to see it.