Donor Spotlight: Sasja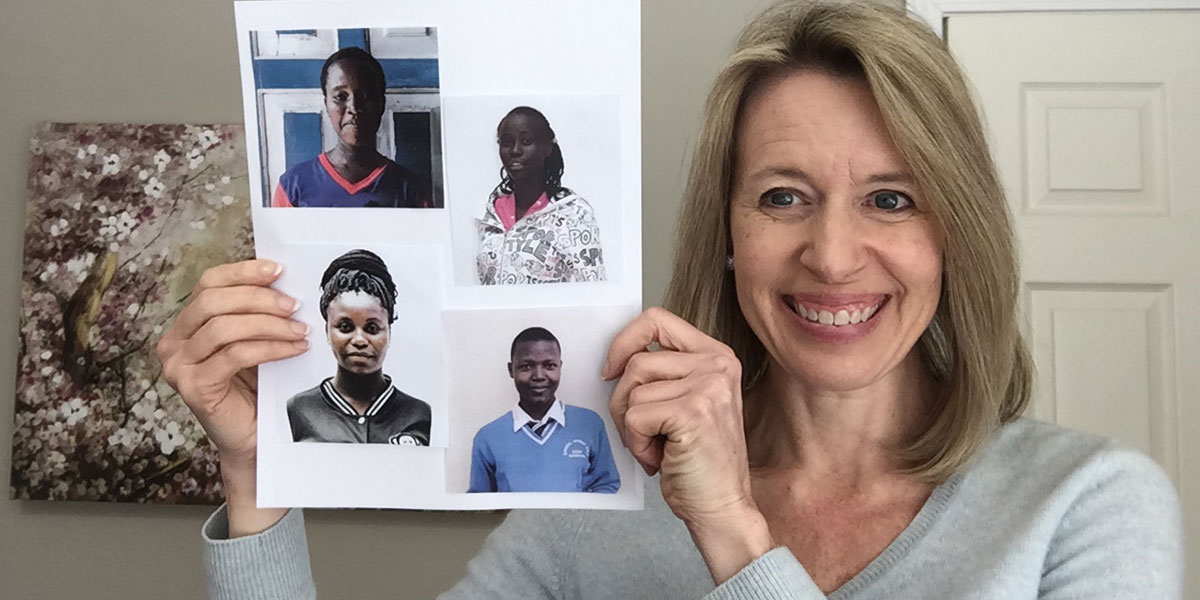 In addition to being an incredible entrepreneur and President of Dynamic Achievement, a company dedicated to creating high-performing teams, Sasja is an active advocate for human rights and gender equality.
What started as a way to give back through her company, quickly turned into something much more personal. Sasja is an incredibly dedicated and active member of our One Girl Can community and now supports scholarships for four girls.
Read more about Sasja and her journey with One Girl Can.
How did you become involved with One Girl Can?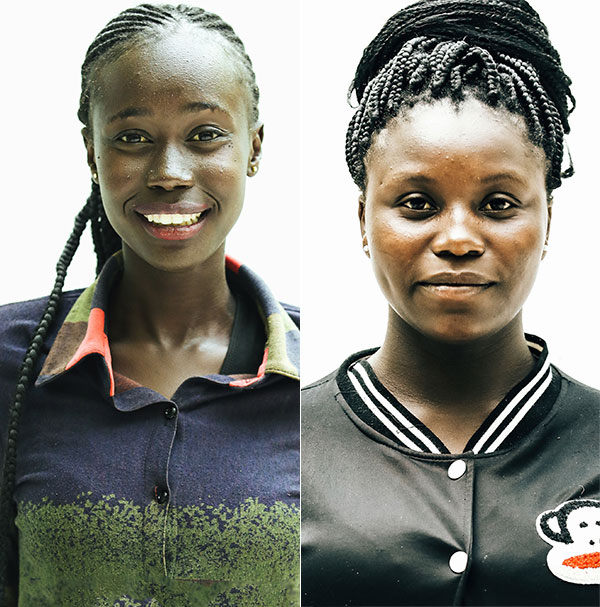 I first learned about One Girl Can by seeing advertisements online a couple of years ago. I remember being intrigued by the name alone, and had been impressed with the focus of the work.
I became involved with One Girl Can shortly thereafter in the fall of 2019. At that time, my new business partner Eitan Sharir and I had established that our mission is to help make the world a better place by creating more conscious leaders. As a way of living this mission ourselves, we decided that part of our profits would be donated to a not-for-profit as a way of giving back.
We had the following criteria:
1. The organization had to be focused on growth and development or education in some way.
2. Eitan is originally from South Africa so he wanted us to support an organization doing work in that region.
3. For myself, as a woman with a young daughter, my wish was that it was also an organization that supported girls and young women.
Right away I remembered One Girl Can - it was the most natural and obvious choice!
What motivated you to sponsor a girl (and eventually four girls!)?
Eitan and I decided to sponsor two girls with their university education, and will do so until their studies are completed. At the same time, I also then volunteered to be on the organizing committee for One Girl Can's fundraiser the following spring.
The more involved I became, the more I fell in love with the work that One Girl Can is doing and the difference they are making. This led me to a decision to sponsor two other girls to see them through their high school education.
How has supporting the girls' education changed/impacted your life?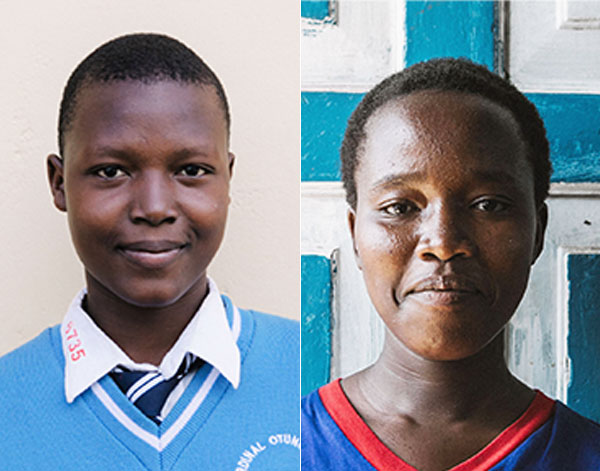 Supporting these four girls means a great deal to me.
I especially love to share this with my 7-year old daughter. I show her the girls' photos and read their letters to her. These girls have come alive in our home, and it has helped our family learn more about the different challenges others face, how privileged we are and how we view that privilege as a responsibility to help provide opportunities for others.
What have you learned about the girls through your journey with them and their letters?
I am so inspired when I read about the dreams these girls have for their future and how hard they are working to achieve them.
I was especially moved to see their most recent letters describing how challenging 2020 has been in particular with the pandemic and schools being closed for a period of time – on top of the circumstances and poverty they already deal with on a daily basis.
Despite it all, they are so determined to work as hard as they can to make their dreams come true- not just for themselves, but also so that they can help support their families and others in their community.
They continue to teach me a lot about what it means to be resilient, courageous, and purposeful. These are the type of leaders I dream of for our world, and so I want to support them in any way I can.
What message would you share with someone considering sponsoring a girl?
What are you waiting for? Just do it!