Donor Spotlight: Taslim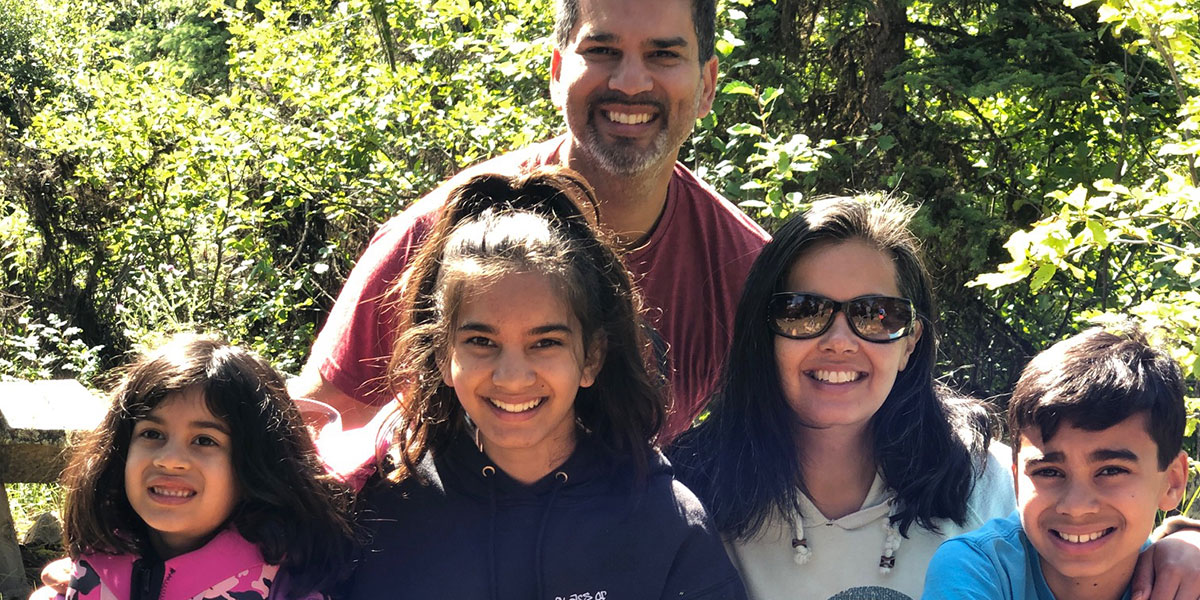 Taslim is self-described as "an introverted mom of 3 children (which can get interesting), lit-lover, and lifelong learner" and one of the incredible donors in the One Girl Can community.
She was first introduced to the organization in 2016 when she attended the IWANTtoBE fundraiser. Over the next two years, she continued to learn more about the organization to truly get a sense of One Girl Can's work. In 2018, Taslim and her family decided to support a scholarship for Faith, a student from Ushrika School.
Read more about Taslim in her own words.
How It started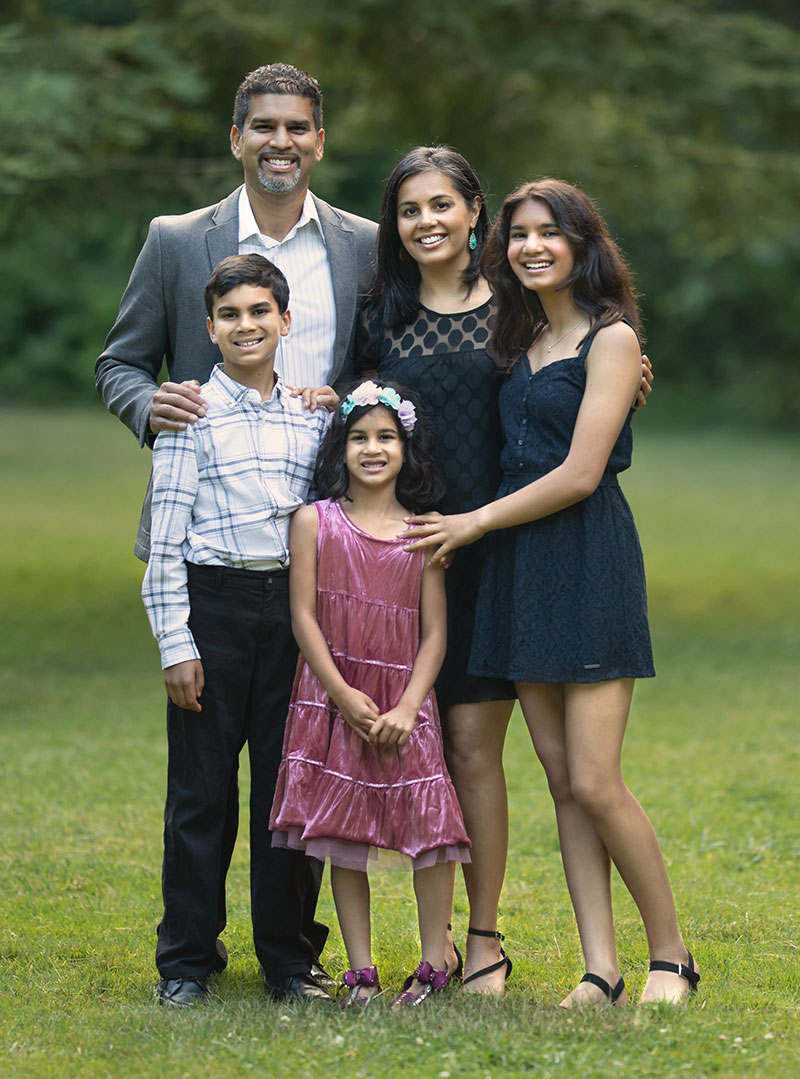 My husband and I have history in East Africa, that began in the mid-1800s when our ancestors left India and made homes in Uganda and Kenya.
They left due to the Asian expulsion from Uganda and political unrest in Kenya. But most importantly, they brought with them to Canada a love and nostalgia for their birth countries. Nadir and I both grew up in homes where stories of our parents' happy childhoods were plentiful. As adults, we wondered how we could forge our own relationship with this part of the world.
In the spring of 2016, my friend told me about a fundraiser for One Girl Can. I was intrigued by the work of a Vancouver-based charity that builds schools and provides scholarship to girls in Kenya.
I attended the IWANTtoBE fundraiser at The Imperial in Vancouver, curious but also a little skeptical. But my concerns were squelched when I had the opportunity to ask questions and to hear founder, Lotte Davis speak.
I started following their work online and by spring of 2018 my family and I decided to support our first student. And that's how we met Faith.
KEEPING THE FAITH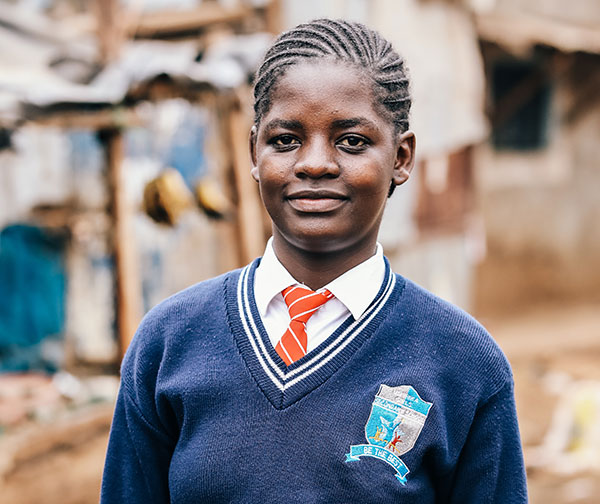 I remember reading Faith's scholarship application to my husband and stopping mid-way so I could cry.
Reading Faith's earnest words made her real – this was an actual person whose life would now be connected to ours. Once our sponsorship of Faith became official, we received our first letter from her.
Again, reading her words, this time written especially for us, was an emotional experience and it continues to be each time we hear from her.
BECAUSE ONE GIRL CAN
Since 2018, we now also sponsor Beatrice and Esther.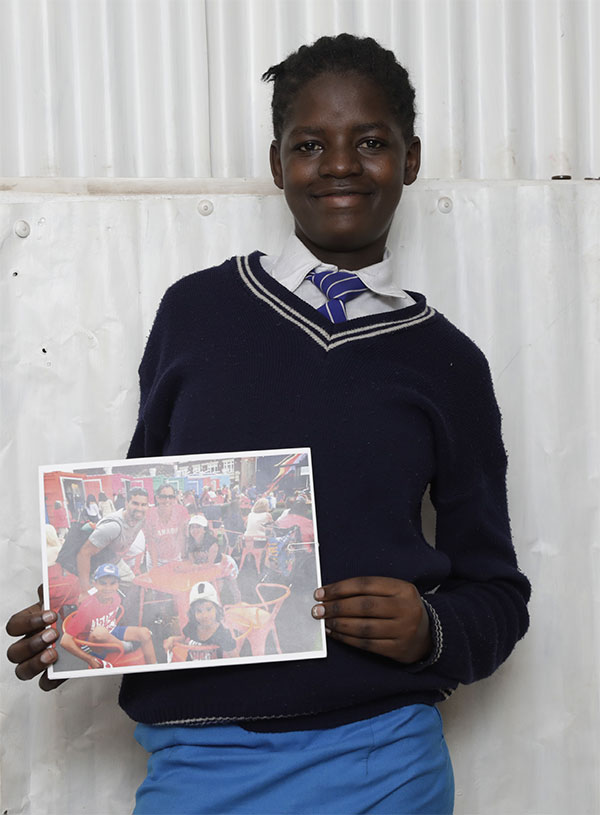 Through our letters with each of them, we learn about their different personalities and what's important to them. Education is a top priority, and they are constantly thinking about the future.
What a pleasure it is to hear girls talking about contributing to their communities through their professions!
Being involved in these girls' lives is a show of gratitude to our families' past home. It's also a gaze into the future – one that includes equal opportunities for women to achieve their dreams.
My husband's company was inspired by Faith, Beatrice, and Esther's stories and now sponsors students as well!
I encourage people who are considering becoming involved to take that first step. When you do, you allow a deserving and eager student to take her own steps–into a school, into a career and then into her community with her knowledge and desire to make a difference.
And she will because one girl can.
---
Meet Faith and learn more about her story at our 2021 virtual fundraising event: BE in Kenya on Thursday, June 3. Walk with her to school and experience a day in the life of a student from Ushirika School. learn more >