Donor Spotlight: Traction on Demand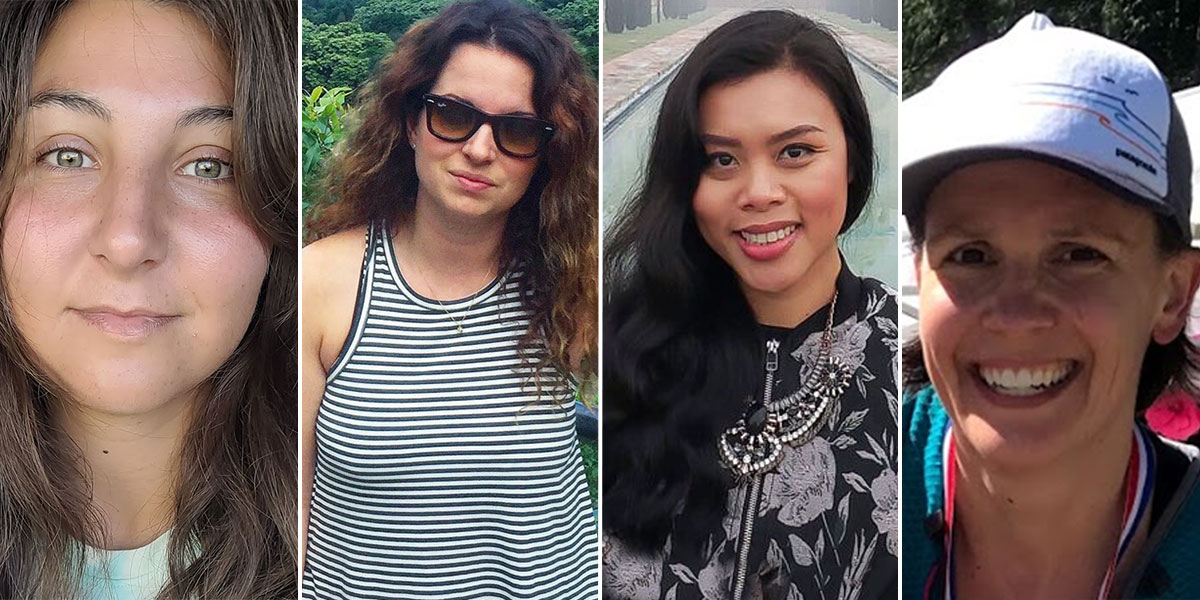 Traction On Demand defines themselves as "Difference Makers". They embody this in every part of their company from inside out.
Led by Amanda, Christine, Kat, and Lara, Traction decided that supporting one girl with her education wasn't enough. The team decided to give scholarships to 10 university students. This meant they were committing to raising $35,000 to provide a scholarship for one year to 10 students, which include tuition, housing, supplies, a laptop, and mentoring support.
Their fundraising campaign began just shortly before COVID-19 caused uncertainties that no one could have predicted but despite that, nothing could deter this incredible hard-working and determined team.
They not only reached their goal, they exceeded it and are continuing to support those 10 girls for another year. They started in November 2020 and have already surpassed their goal for this year.
Read more about some of the team members leading the way.
How did you first get involved with One Girl Can?
Amanda: Christine has been volunteering with One Girl Can for 5 years. With Traction on Demand's value of "Giving What We Are Good At", Christine thought it would be a great endeavour for 10 Tractionities to sponsor 10 university girls in 2019 with a goal of raising $35,000. The whole company ended up taking part of this initiative and now we're on our second year of partnering with One Girl Can.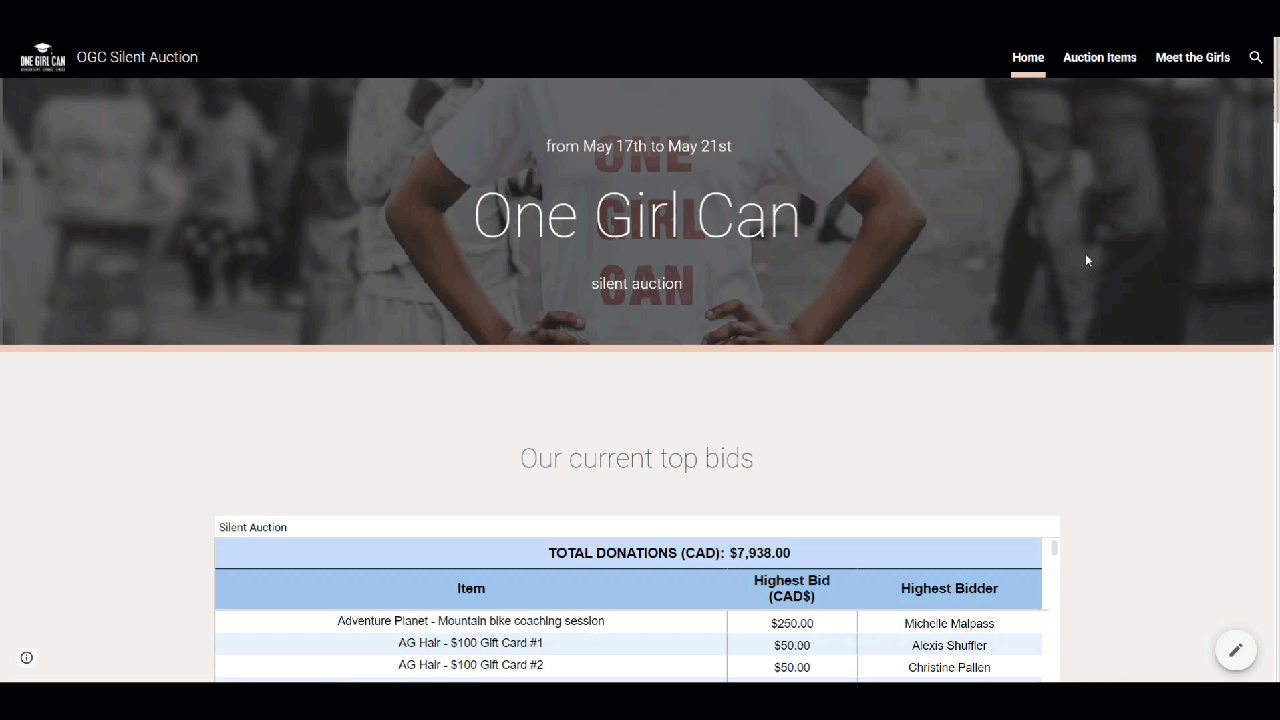 Last year, we were fundraising during COVID, a year of hardship for a lot of people, but it was surprising to see so much support from everyone. It's uplifting to see people come together as a community to help others. Not to mention fun - we did everything from virtual pub trivia and virtual paint night to a virtual gala.
Our largest fundraising event was a silent auction that we hosted in conjunction with our company at our Year End Virtual Event where over 900 Tractionites learned about One Girl Can and the fundraising we were doing.
We were able to raise $20,000 in a single day! The love and generosity from our Traction community was felt that day. In 2020, we organized a similar event and this event was what allowed us to reach our goal for a second year in a row.
How did you feel when you were able to reach your goal during the height of the pandemic?
All:Once the team hit the fundraising goal in 2019, it was a really strong coming together moment for us. We had to pivot at the beginning of the year to change a lot of the fundraising ideas we had (as we couldn't meet in person anymore) and the team rallied together and made it happen.
Once we realized what we could do to fundraise in a pandemic, it motivated us to look back at the year and see what we could accomplish when we used our creativity and the power of community. We hit our goal again in 2020 and the team couldn't be happier!
Why did you choose One Girl Can?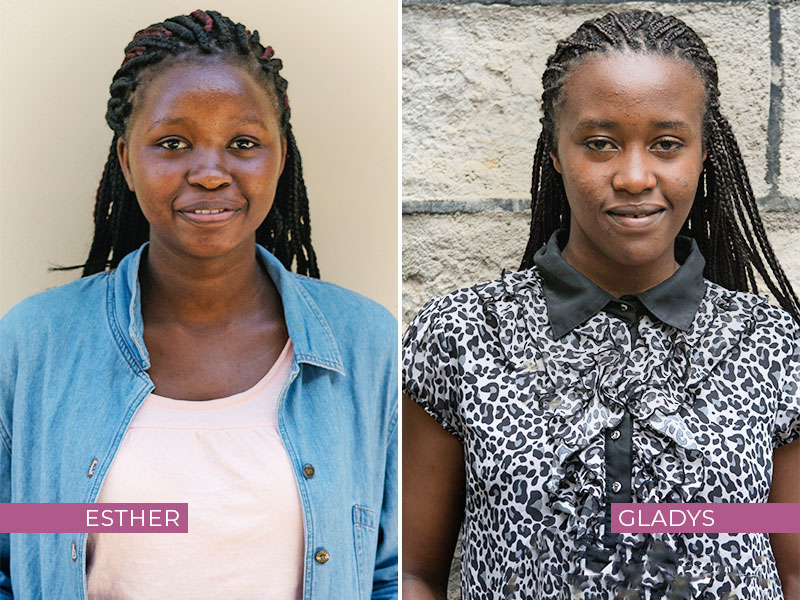 Amanda: What drew me specifically to One Girl Can was their three pillars: infrastructure [We build], finance [We educate], & mentorship [We mentor]. Having successful Kenyan woman in different fields and former graduates of One Girl Can continue to mentor the existing girls in the program makes One Girl Can standout against other organizations for me.
Kat: I was looking for ways to take part of an initiative to sponsor education for young people in developing countries (being originally from the Philippines). Literally the next day, I saw an information session on One Girl Can at my company, and I immediately felt it was meant to be. I am passionate about One Girl Can's mission of rebuilding schools, providing scholarships and mentorship for girls in Africa.
Lara: A friend of mine had invited me to a One Girl Can event. I was so inspired. A few months later, the opportunity to join the Traction on Demand team came up and I jumped at the opportunity.
Christine: Women are powerful beings yet have been stifled for so long. I am passionate about supporting youth, especially women in achieving their dreams and reaching beyond whatever their societal disposition in life has handed them. There is no denying that women's education is critical to improving developing economies — I honestly can't think of a better way to give back.
What motivated you to sponsor a girl?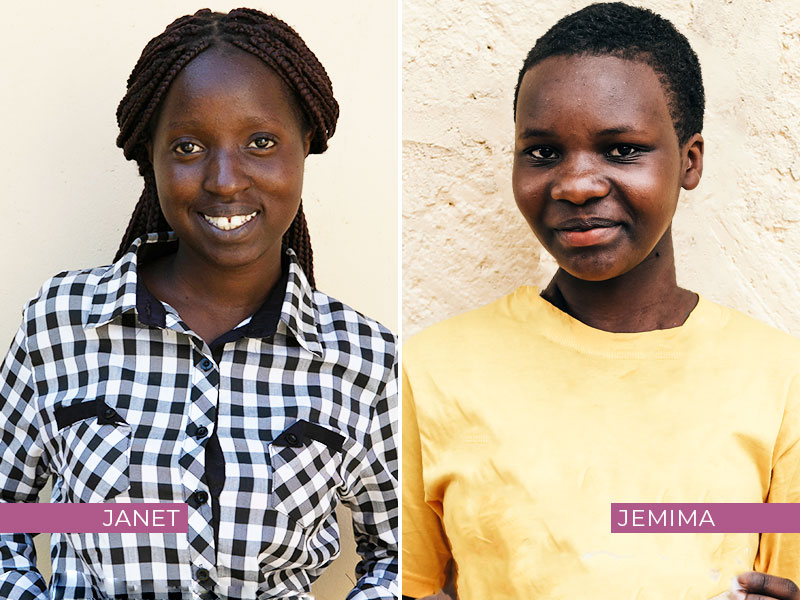 Kat: I grew up in a family of 5 kids in the Philippines. I was on academic scholarship throughout my entire education, from kindergarten all the way through to university. And I went to some of the best private schools and universities so I'm very thankful. With 5 kids, you can imagine how thankful my parents were for my free education as well. And while I worked hard for the career that I have today, I don't think I would be here without the privilege that was given to me all those years. So I'm always looking for ways to pay it forward. When the opportunity came up to support a girl in Kenya to help her achieve her dreams, I went for it.
Christine: Although a lot of my volunteer efforts go toward helping many girls, sponsoring one girl fosters a more human connection. Directly sponsoring a girl is like a bond or a promise you have with her. I believe in Jemima and what she can accomplish and I trust she will continue to work hard because she has people like us believing she can succeed.
Amanda: I am a big believer that all women deserve education and exposure to opportunities. Reading through the girls' applications, it was a reality check to see how lucky I am to have been born in Canada and have access to resources that these Kenyan girls don't have, and I felt a responsibility to help uplift these girls to put them in a position to be successful on their own two feet.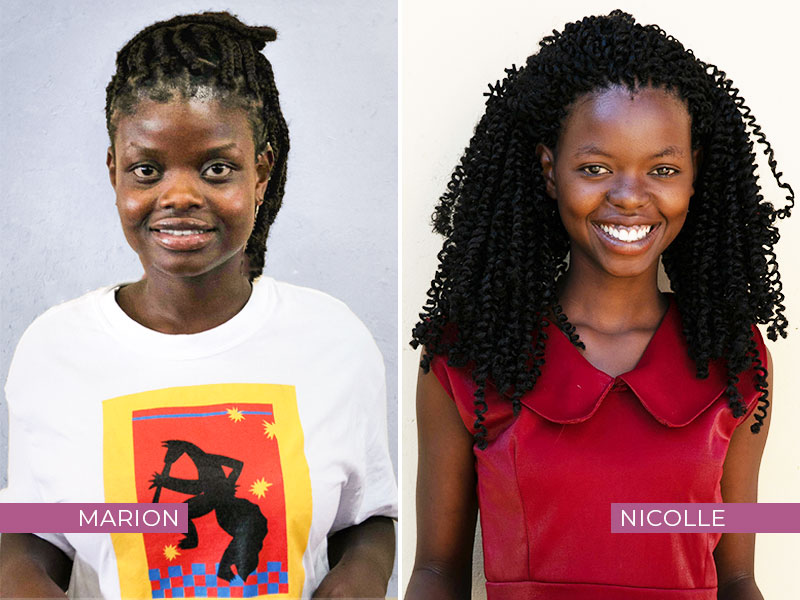 Lara: I'm very passionate about helping women and education is such a fundamental aspect of empowerment. Their individual stories were inspiring and the possibility of us working as a group to sponsor not just one but 10 young women was the best motivation!
How has supporting the girls' education impacted your life?
Amanda: I was able to speak to Marion over Zoom last year, and hearing her talk about her love of learning and interest in becoming a business manager, I was proud of her. I am very grateful and lucky to have the opportunity to meet and work with One Girl Can to positively impact Marion's life.
Christine: Since sponsoring Jemima, along with 9 other girls with my team at Traction on Demand, we have seen tremendous support. As a group of people coming together and working toward this common goal, we have built this bond with each other as a team, especially when overcoming such a huge feat of achieving our fundraising goals during Covid. Jemima really stood out to me because she was one of 6 girls in her family. She is putting in so much effort in school to succeed and maintain her sponsorship and she genuinely appreciates it. In her application she spoke of wanting to lead others by way of giving back to other girls so they can achieve their dreams just like she is.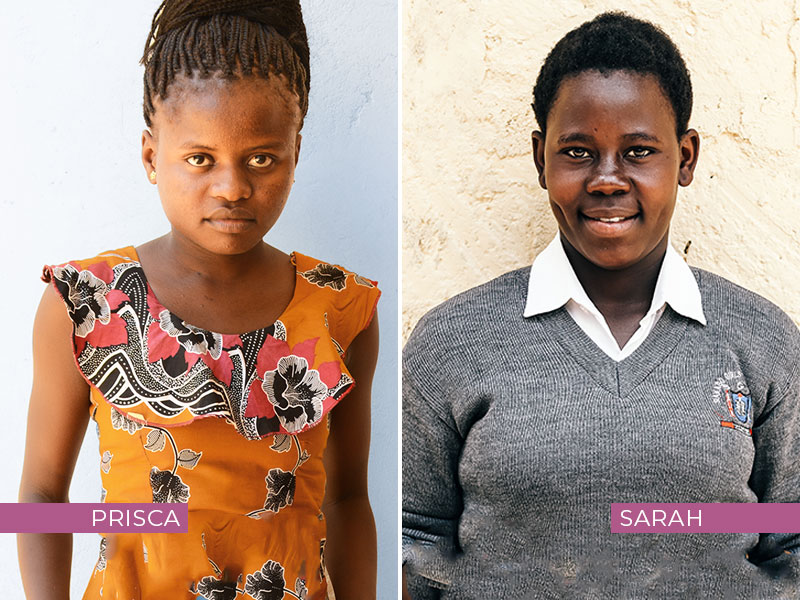 Kat: I have yet to meet Prisca, but I already feel a connection to her through this experience. She is hoping to be in a medical career one day and help her community, and I am hoping she achieves this dream. I started this with a goal of impacting her life in a positive way, I didn't expect for this to have a positive impact on my life as well.
Lara: On a personal level, the group and the fundraising was very motivational to me during the pandemic. I was able to connect with our group and be inspired thinking how difficult this must be for Esther, the student I support. I was especially proud of the team and our ability to pivot and honour our commitment during the pandemic.
What message would you share with someone considering sponsoring a girl or getting involved with the organization?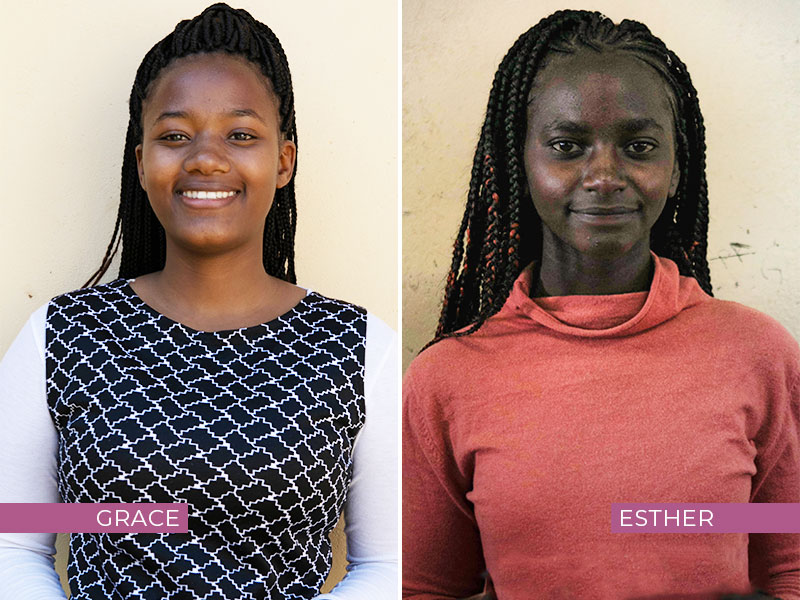 Christine: DO IT! With One Girl Can you are 100% supporting your girl with your donation. And if you can't fund it all yourself, get creative, rally your friends and family…you will be surprised at the amount of shared generosity you will come across and it's truly and positively energizing.
Amanda: There are fun and creative ways to fundraise money, so you don't have to feel like you need to take on the entire amount yourself. Involving your friends and community in your events and talking about the impact you are making is a great way to help others give back as well.
Kat: Do it! It's one of the most worthwhile, incredibly rewarding thing in life to support others.
Lara: If you're worried about sponsoring on your own, recruit a friend or a group. The friendships I've developed as a result of our group are second only to being able to help Esther.