Ground Breaking New Dormitory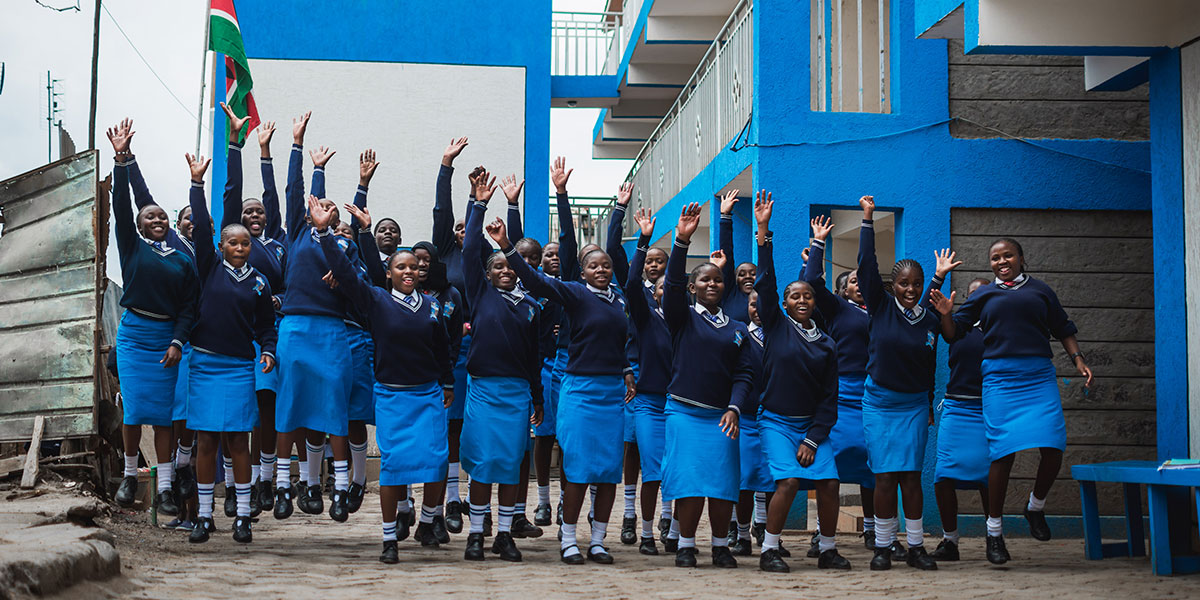 In 2019, One Girl Can set out to take on our most ambitious project yet when we decided to rebuild Ushirika School. Through a pandemic and with tremendous support, we completed the three-story primary and secondary school buildings in February 2021.
Through our work, we provide scholarships so young women can show up every day, we mentor and coach her and provide a pathway to university. But we knew it wasn't enough for the girls living in Kibera - the largest informal settlement in Africa.
There are so many distractions and dangers that a young woman faces living in an informal settlement like Kibera.
"Having a dormitory at our school will really, really, really help us a lot," says Ushirika student, Charity. "When we are at home, we don't get enough time to study. By the time we are finished with chores, you are so tired that you can't even read."
"It also helps the security of a girl because when you are coming from home, you never know who is around the corner; you can be mugged, you can be raped, you don't know what will happen out there."
"But if we have a dormitory, we'll have all the time we need to read and improve our grades."
In order to achieve their goals, students need a safe, secure, quiet, well-lit place to focus on homework. They need a space removed from the trauma and the violence of a community focused on daily survival.
This is why we put our focus towards building a dormitory for the girls at Ushirika this year.
It takes a village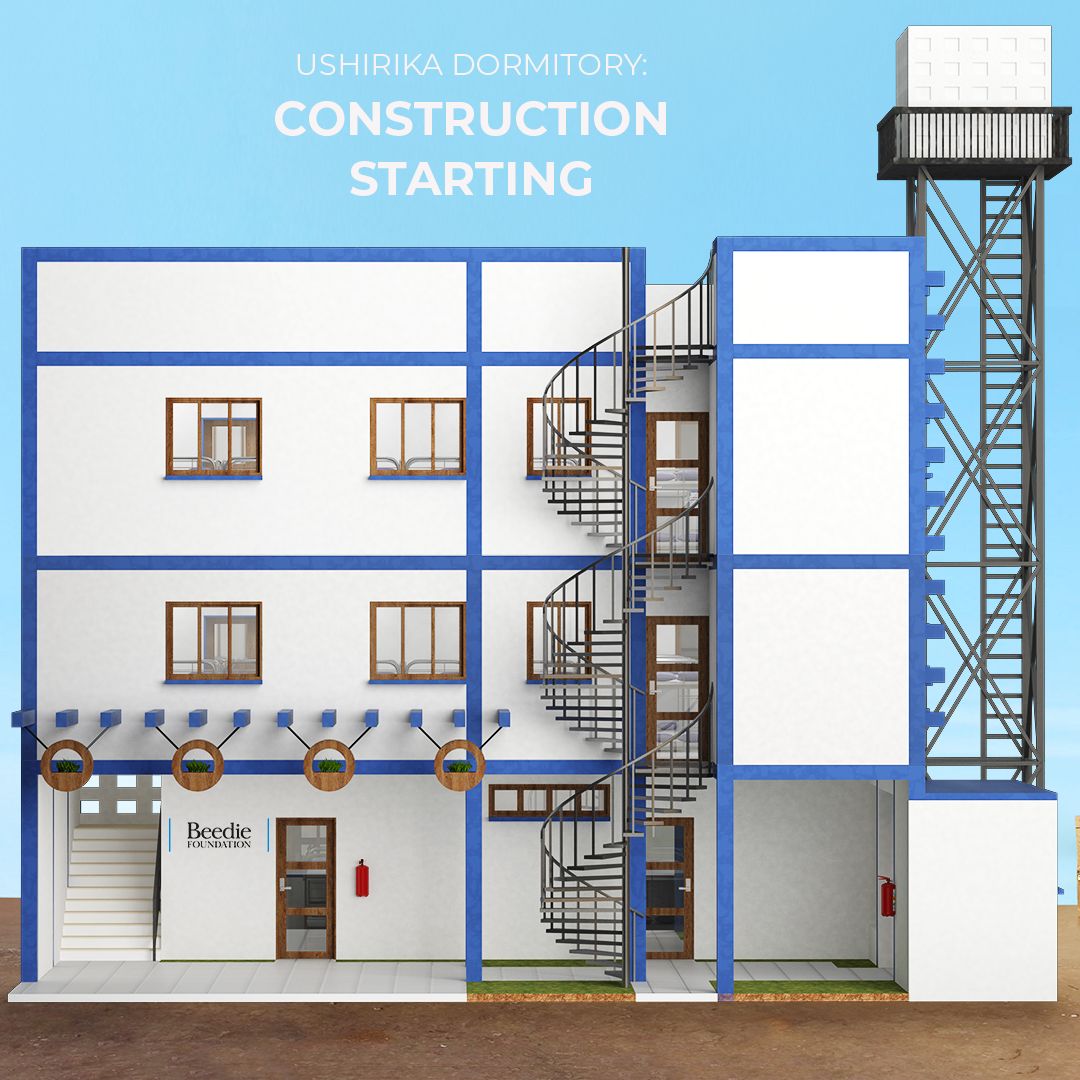 We hosted our annual event virtually again for the second year and even after over a year of extended screen time everyone's had, our community came out strong.
Our goal was to provide scholarships to 60 new university students and fundraise for this dormitory. By the end of the evening, we raised $470,000 - $70,000 above our original goal for the event.
Throughout the month of June following the event, donations continued to come in to support these incredible girls. As a result, we raised $500,000! This means we can provide scholarships to all 60 students and start construction on the dormitory for the girls at Ushirika.
This dormitory provides beds for 72 high school girls, offers 3 meals a day, and a quiet place to focus on school work. And even more, the dorm provides the security and safety a young woman needs living in a volatile environment.
The first floor of the new building includes a matron's quarter, for a caretaker who will provide 24-hour support to the girls, a security gate and fencing, and a courtyard for social gatherings.
The second and third floors of the building will have washroom and shower facilities and beds for the girls.
New Beginnings
The official ground breaking happened on July 1 and everyone was thrilled to get started on the project.
"We are excited to break ground for the new dormitory in the presence of the contractor, teachers and the girls who are extremely happy about the new development," said David Kitavi, School Founder and Director.
The students and teachers participated in the ceremony to kick off the momentous event.
Follow along on the progress by signing up for our email below or following us on Instagram or Facebook.
See some photos from the ground breaking ceremony!
Photo Gallery