Her Story: Charity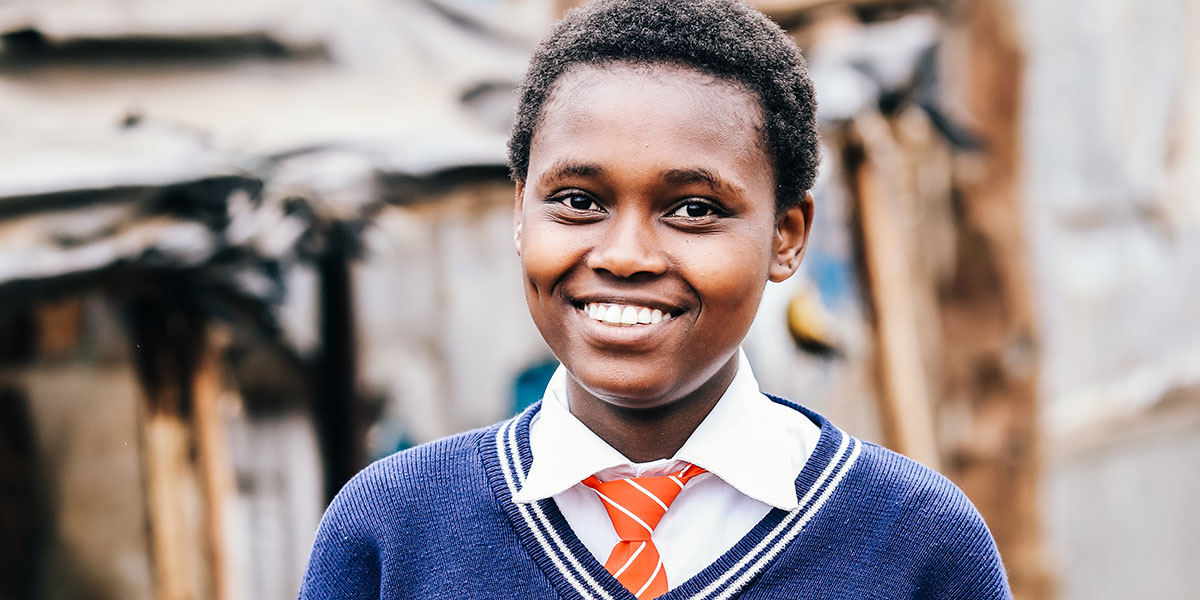 "It is a rough road that leads to the heights of greatness." -Lucius Annaeus Seneca.
Born and raised in Kibera in Nairobi, Charity is determined to show she can build her own road to greatness as a civil engineer.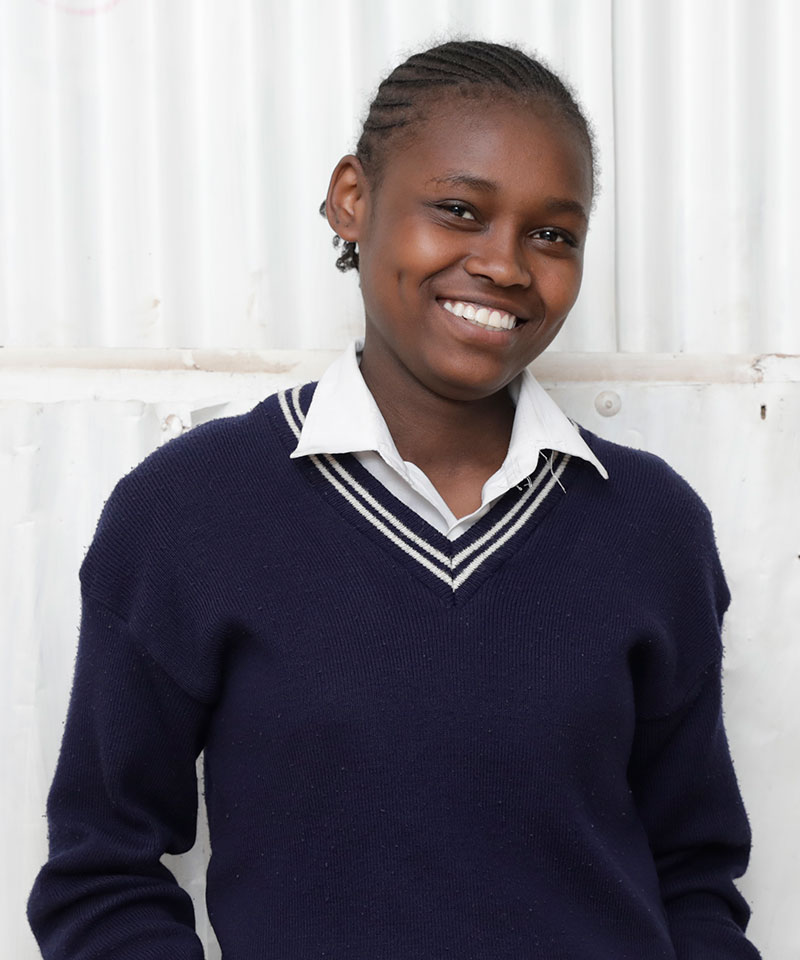 Charity is a third year student at Ushirika Secondary School focused on working towards her career goal so she can give back to her family and community.
Diagnosed with asthma and anemia at a young age, her parents struggled to cover the medical expenses while supporting their family of four children. Working casual jobs meant income was often unstable. Her parents set the example by working hard to ensure all their children were taken care of.
"Despite the hardship," she says, "I am motivated and inspired by my cousin, who faced a lot of challenges. She graduated high school and is my mentor who encourages me to work hard in my studies."
BUILDING A FOUNDATION
STEM education — Science, Technology, Engineering and Math — is directly linked to economic growth. Education in these areas allow leaders to tackle poverty, climate change, food insecurity and infectious diseases. All these issues have their greatest impact on women. Globally, 80% of jobs created in the next decade will require STEM skills.
"Being an engineer gives me a chance to help my community and build a stronger future for my country."
We can't reach gender parity or impact economic growth without women in these fields. Attitudes towards the role of women in Africa will only change when girls turn potential, into reality.
In a report published in March 2020 by the Engineers Board of Kenya, only 10.6% of engineering graduates were women. Of women who could earn work as a registered contractor, only 15.4% were women.
Scholarships for girls like Charity are on their way to improve Kenya's economy and boost those statistics.
By providing science and technology resources to the schools, we give girls a chance to move a nation forward and begin dismantling poverty.
READY TO CREATE CHANGE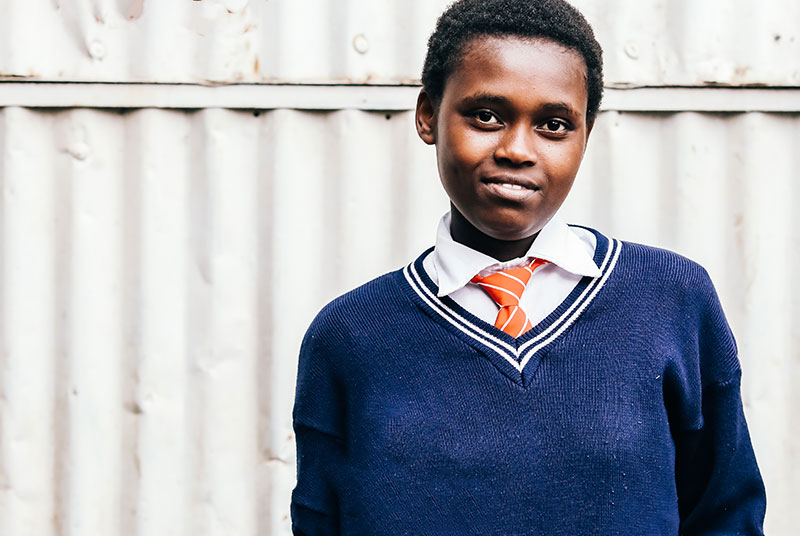 Charity (or ChaCha, as her friends call her), is an avid reader. She loves going to the local library to borrow books on her spare time.
A book that stuck with her is 'Blossoms of the Savannah' by Henry R. Ole Kulet. The novel tells the story of two sisters who struggle between their ambition and traditions of their culture, which often subject girls to female genital mutilation and early marriage.
"We had to read the book in school. When I read it, it inspired me so much. Here in Kenya, there are so many tribes that go through female mutilation. The book talks about how they blossomed to overcome those traditions."
Charity is focused on her studies but through her own health challenges, never loses sight of her greater need to give back and help people in her community.
"I want to be someone who helps someone who is in trouble. In Kenya, we have so many sick children, who don't go to school, they don't have food, and are exposed to things they shouldn't be. I want to be able to help."