Limitless possibilities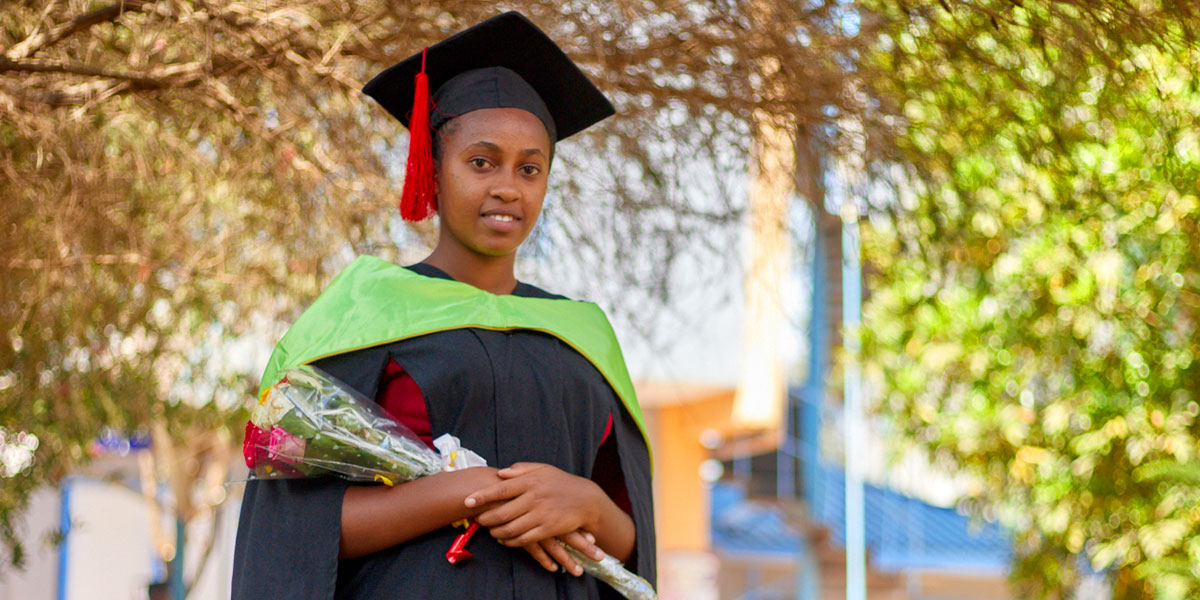 Doris first applied for a scholarship in 2017 when she was just finishing high school with the distant hope of going to University.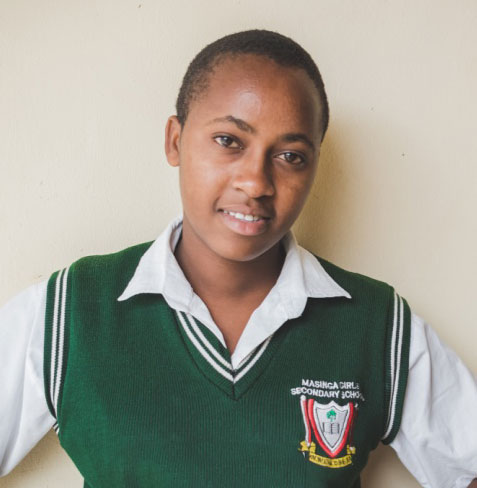 Growing up on a small farm with her parents, access to money and food weren't always consistent. As the oldest of six children, nine year-old Doris had to drop out of school so that she could work and help her parents pay for school fees and basic necessities.
"Seeing my parents work so hard motivated me to work for a better life," says Doris.
Three years later (and during a pandemic, no less!), Doris completed her university courses this year, graduating with a degree in Commerce.
Upon her graduation, Doris writes,
"Going to school has enabled me to achieve my greatest dream of being an accountant, something which makes me so elated and privileged right now."
Don't stop believing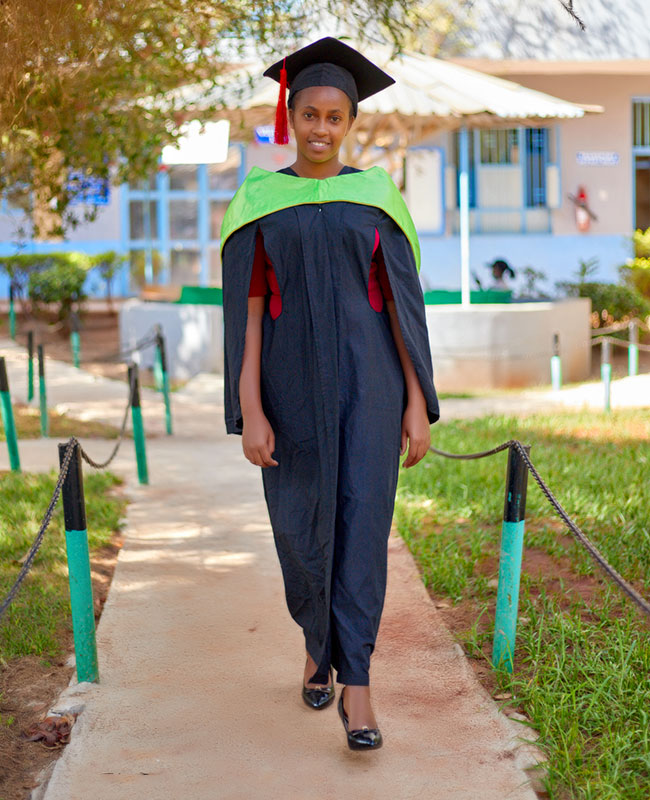 Through a regular letter exchange with her donors over the years, that impact is much more than just financial.
"I am very much humbled by your constant support and concern," Doris writes in a letter to her donors. "You have given me life and a reason to smile everyday."
"This scholarship awarded to me is one of the greatest miracles which have ever happened in my life."
This letter exchange creates meaningful, genuine relationships for our donors and girls in the program. These regular communications give the girls confidence, knowing there is someone supporting and believing in their potential.
"Thanks so much for being there for me and I promise to make you proud. I look forward to become an expert in my profession and be able to help other girls just as you have done for me. Your act of kindness means the world."
Transformational Future
With her degree in hand, Doris continues to work with One Girl Can in her next step, working towards her career and as a mentor to the younger girls, who look up to her as a role model.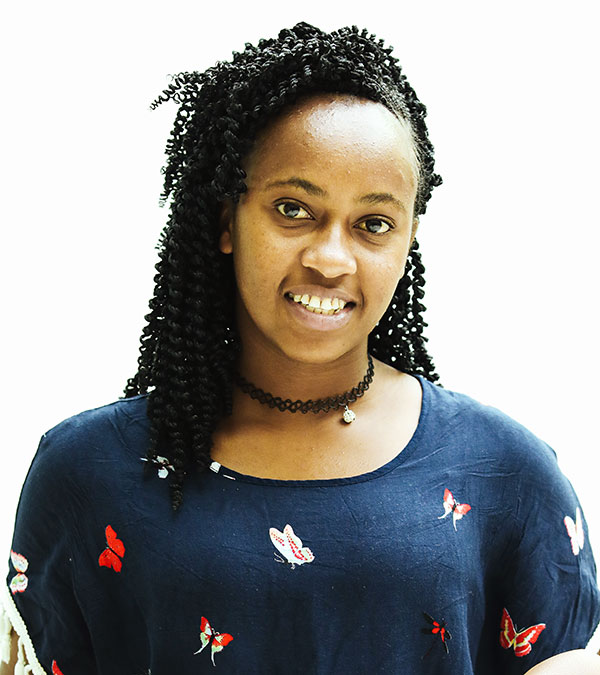 The hard work remains ahead as Doris now actively applies for an internship and hopes to jump right into the workforce.
Seeing Doris grow up and transform through the years is incredible and her dedication to giving back is truly inspiring. Education for girls helps improve the community and boosts a country's economy.
"Education is crucial for me because it enables me to help those in my community and achieve their future goals and targets."
Like many of the young women in our program, Doris is eager to mentor girls who now look up to her as an example of what can be accomplished when you are empowered and someone believes in you.
"I have learned that I am blessed with limitless possibilities and I AM a transformational tool."
We completely agree and know that her drive means that she will stop at nothing to succeed.