Voice of the Future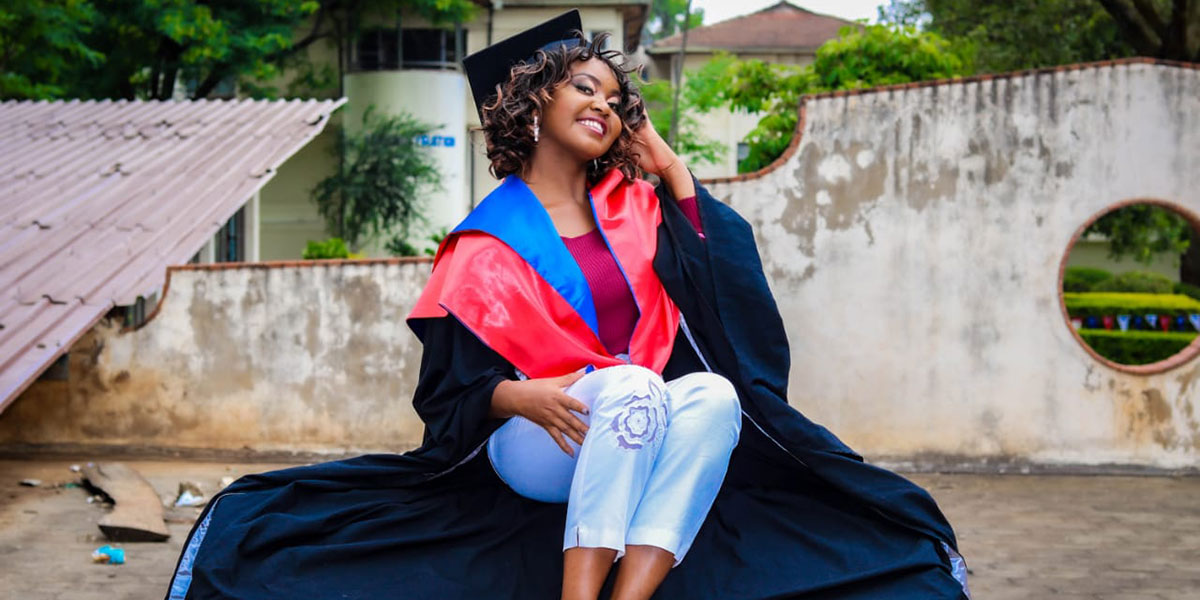 Millicent is the picture of resilience, determination, and drive to overcome challenges to succeed.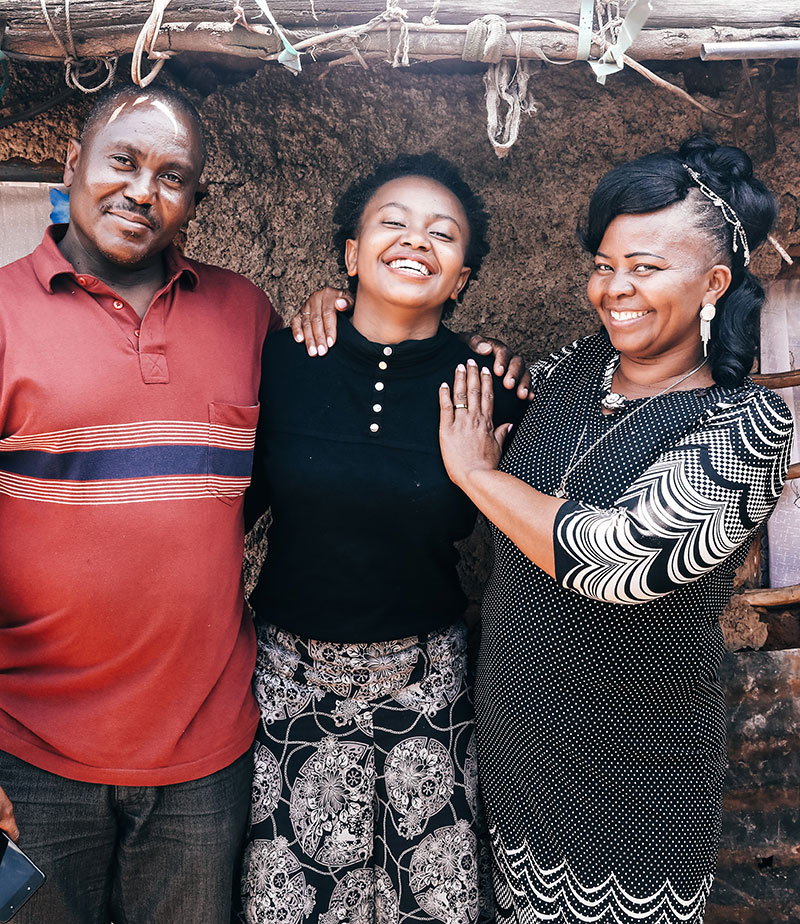 This has never been more true than this past year.
"The COVID-19 pandemic came as a surprise for all of us in my family," said Millie. "I was meant to graduate in 2020, but schools got shut down. We stayed home for almost a year."
Millie was preparing to finish her last year of school when safety precautions and COVID-19 restrictions put everything on pause.
"There were a lot of changes in school. Learning was conducted online and as usual, internet connectivity was a problem. Honestly, there was a time in November I had a meltdown and just wanted to give up, and defer! It was so stressful!"
Not only did Millie not give up, she graduated at the top of her class with First Class Honours.
"My mom was on top of the moon and my dad even cried! They could not believe it! My mom even wore my gown and took photos with it. I remember her saying I have lived her dream and she couldn't be happier."
WHERE IT STARTED
During the school closures, Millie joined the One Girl Can team, using the skills she learned in school to produce videos to help tell the stories of the girls in her community.
She quickly developed relationships with the girls at Ushrika School. Naturally, she took on the role of a mentor while formal classes were on hold.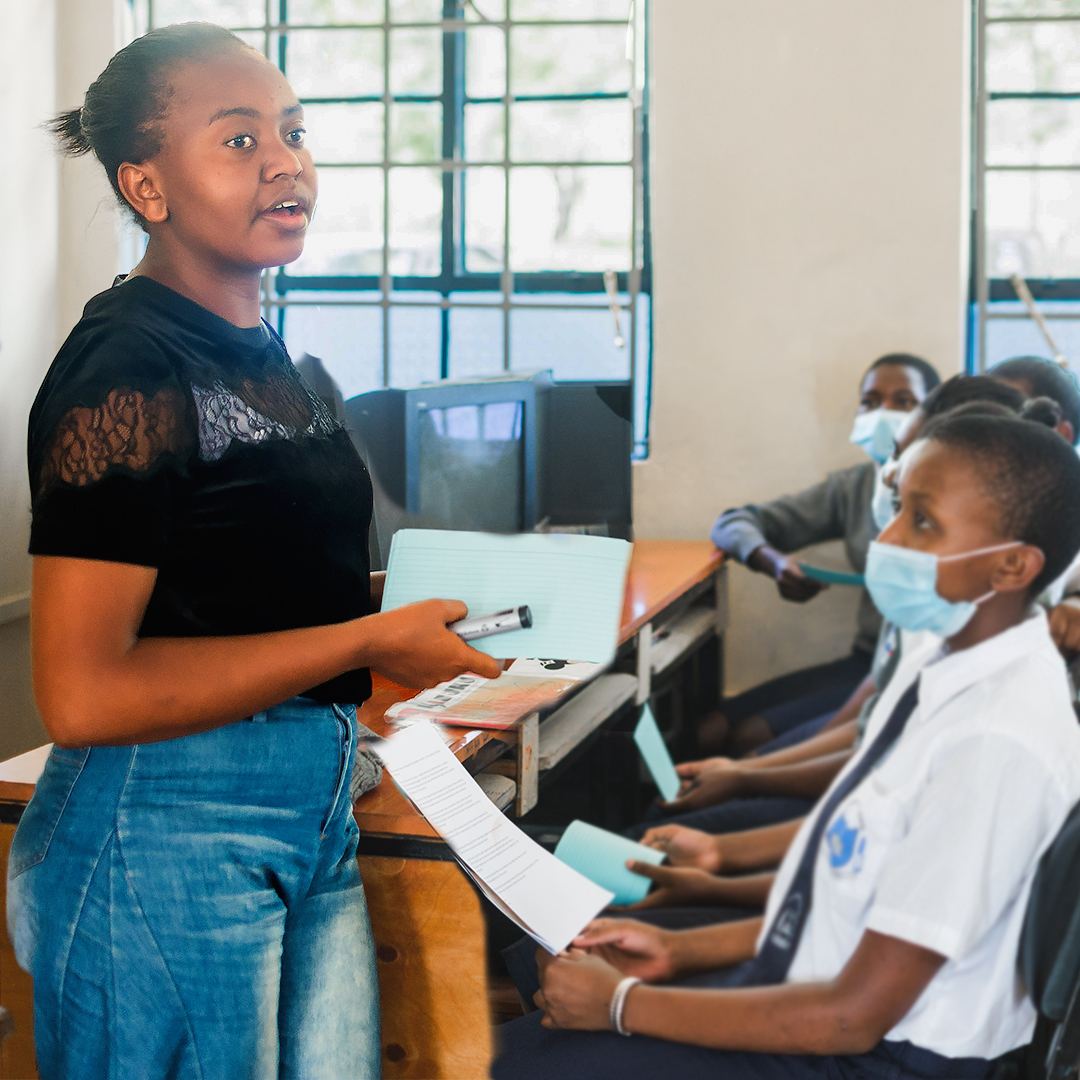 Upon her graduation, she accompanied the One Girl Can team in Kenya to visit all of our partner schools. During these visits, she helped facilitate the mentorship programs to the students at the school, including her former high school.
"This was so cool! Going back to Nembu was a thrill. The visit felt like a complete cycle of success accomplished by me through One Girl Can. I got so much adoration from the girls and even my old teachers. I felt like an asset for the girls."
Led by the team in Kenya with support from the local mentors, a progressive goal-setting program is taught to all the girls at our partner schools. Starting from when they enter high school until they graduate, the program builds on the previous workshops to give the girls the toolkit to set and attain their goals.
As a past participant of the program, Millie relishes in being an example for the girls at the schools.
"I really loved it all, but two things really stood out to me. One is the spark in the girls' faces whenever I introduced myself as a One Girl Can alumni, graduating university with First Class Honours. The other thing that always lit me up was how the girls were so willing to come up to me and ask for my contact so that I could mentor them. Some just approached me for a pep talk, others for selfies, and it was just cool!"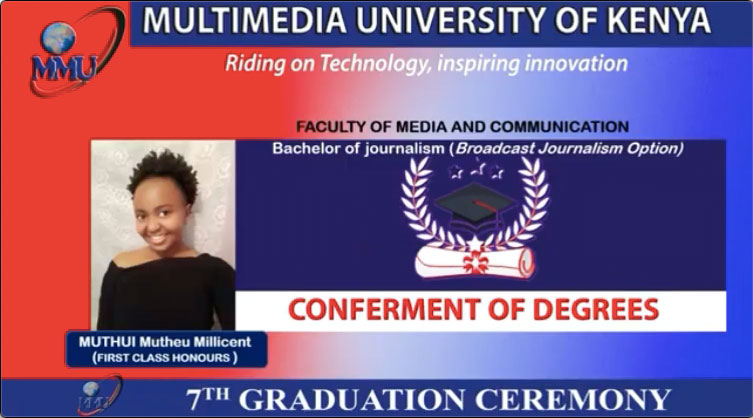 Millie pursued journalism to have a voice and to make an impact and now she's seeing her goals come true through the students she's inspiring.
"Through these sessions, I get to fulfill my dream of being a voice to those who once thought they had no voice. But I know they have it–in their gifts, talents, abilities and even weaknesses."
Who run the world?
With youth unemployment in Kenya at 19.2% for 20-24 year olds in 2018, finding a job or internship placement was the next big challenge Millie had ahead of her.
After a brief celebration with her family, Millie didn't waste any time applying for internships.
"I wanted to apply to internships that would challenge me, and catapult me to new fields, and make me a great thinker."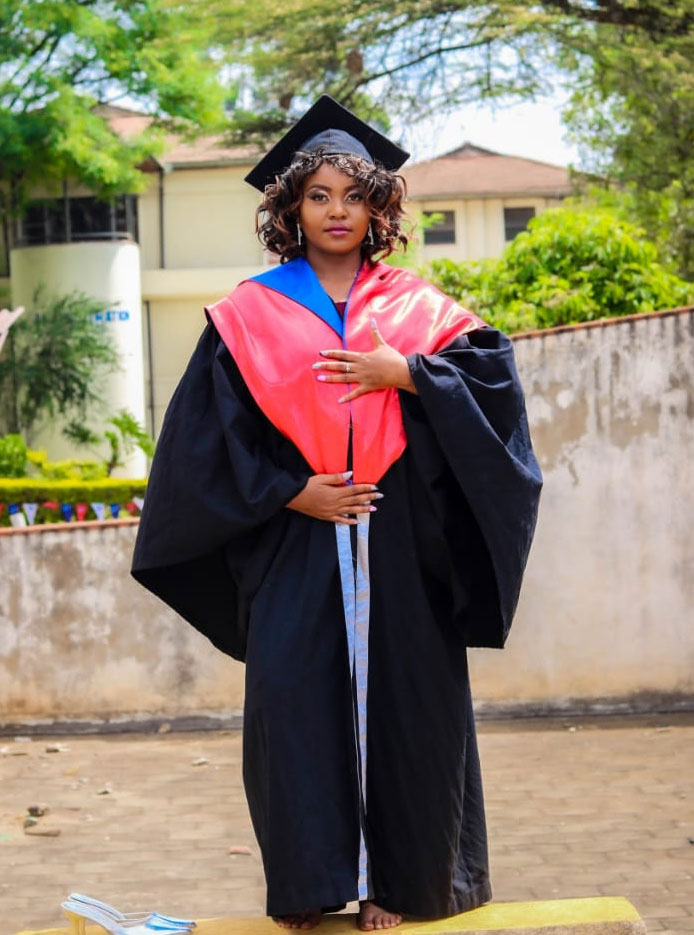 Just two months after graduation, Millie received an internship offer at Global Minimum, an organization that offers training, mentorship and financial support to young Kenyan innovators.
"I am a communications intern for a three-month term until mid-May. I love everything about it. I work remotely from home, and it is amazing. I am learning design, creative thinking for problem solving, creating prototypes, as well as social media marketing skills."
We know Millie's just beginning and we also know her drive and determination means that nothing will stop her from achieving her goals.
What's next for Millie?
"Radio! I am now applying for jobs as a radio presenter. I want a bigger platform where I can raise, discuss, and solicit funds to solve problems facing communities."
"I also really love fashion and design! If there is one thing I want to do in this lifetime is owning my own fashion line that helps people express their ideas, state of mind and lives in all forms of design. I am very interested in augmented reality fused with fashion."