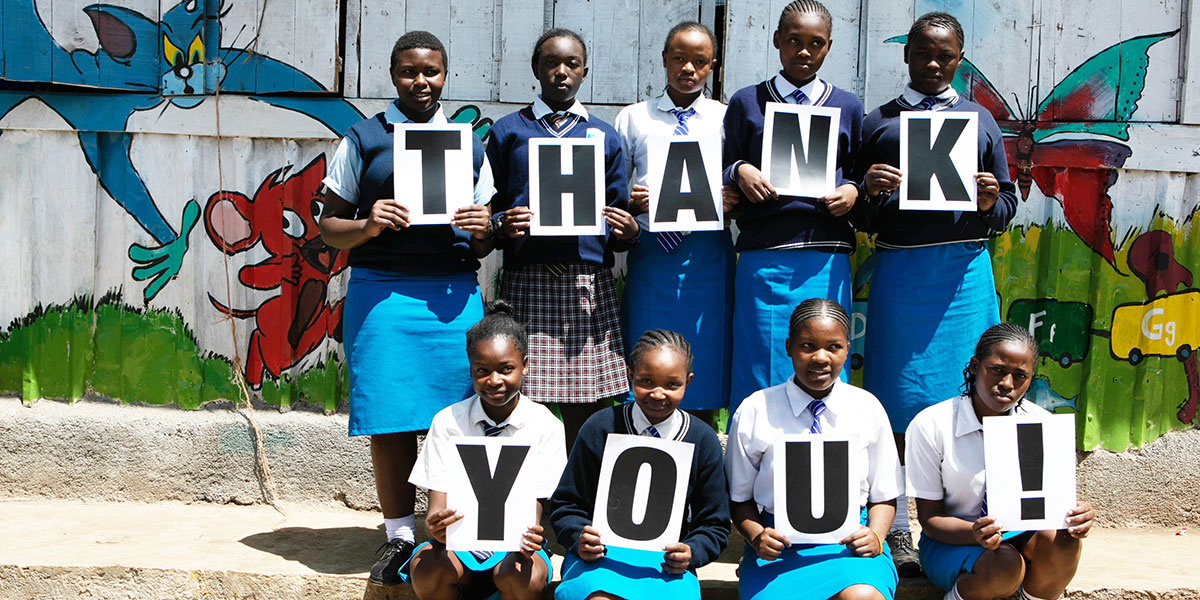 OUR PARTNERS
Thank you to our incredible partners, who's commitment and dedication make it possible for us to help create a more gender-equal world through education and mentorship for girls.
FOUNDATIONS
DOUBLE YOUR IMPACT
By supporting our partners below, you can help One Girl Can. Part proceeds from purchases are donated to help further gender equality in the world.
PARTNERS IN KIND
FUNDRAISING COMMITTEE
Catherine Lanyon, Service Canada
Cathy Holler, Blue Ice Communications
Christine Pallen, Traction on Demand
Deb Avis Wilson, Consultant
Hannah Bernard, Roots and Ardor
Jen Venier, Consultant
Julie De Cotiis, Triovest
Karla Cheon, AG Hair
Lorena Ponis, LOLO Jewellery
Mina Kim, Synergy Business Lawyers LLP
Natalie Archibald, Clio
Natalie Nakatsuru, Contemporary Office Interiors
Sasja Chomos, Dynamic Achievement
Simone Beadle, Vitruvi
Zahra Salisbury, Pacific Reach Properties
CREATIVE STRATEGY COUNCIL
Brenda Rigney, Brenda Rigney Consulting
Carla Hogg, Gentle Fawn
Carly Monahan, Odlum Brown
Christy Murphy, Cactus Club
Christine Pallen, Traction on Demand
Michele Tice, Maple Bear Global Schools
Sapna Dayal, Brass Token
Sara Panton, Vitruvi
Sonia Chhinji, Woodlot
Sonja Foley, City of Vancouver
Steph Corker, Corker Company
Susie Dore, Lipstick Sky Marketing, Branding & Copywriting
Tahiana Roth, Shangri-La Hotel Vancouver
Tiffany Soper, Avenue PR

Area of greatest need
$50Your donation can help to give one desk and bench for two students.
$100Provide school spirit with two sets of sports uniforms for 25 girls so they can stay active while at school.
$250Further the voices of tomorrow with one desktop computer for journalism club.
$10Outfit a girls sports team with two sets of uniforms.
$50Promote performance and fine arts education for girls by supporting with musical instruments for music and dance groups.
$66Can help provide a water tank adequate for drinking water for a whole school.
Sponsor a university student
$300Co-sponsor a university student
$500Buy a laptop for a first year university student
$1000Cover tuition expenses for a university student for one year
$3500Fully sponsor a girl for one year of university, including tuition, living expenses and laptop
$25Co-sponsor a university student
$42Buy a laptop for a first year university student
$84Cover tuition expenses for a university student for one year
$292Fully sponsor a girl for one year of university, including tuition, living expenses and laptop
Sponsor a high school student
$50Help fund tuition for a high school girl
$250Fund six months of high school for a girl
$500Fully sponsor a girl for one year, including tuition and board
$21Fund six months of high school for a girl
$42Fully sponsor a girl for one year, including tuition and board
$84Fully sponsor two girls for one year, including tuition and board