Press Release: ONE GIRL CAN ANNOUNCES "BE in Kenya" a one-of-a-kind immersive fundraising event.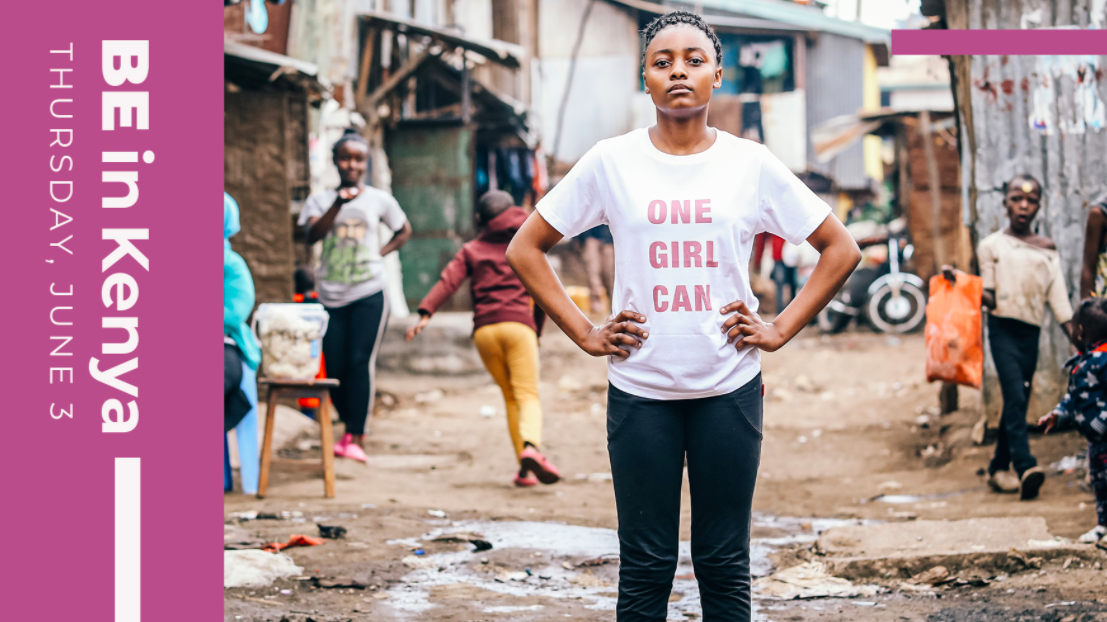 Virtual fundraiser set to transport guests to Kenya in support of educating girls to drive gender equality
Vancouver, B.C. (Wednesday, May 5): On Thursday, June 3rd, Vancouver-based non-profit One Girl Can will host "BE in Kenya", a reinvented virtual fundraising event that harnesses the power of 360˚ immersive storytelling experience in support of equality through education.
This unforgettable experience will allow guests to take a virtual walk through the Kibera settlement in Nairobi. This community holds a special significance for the non-profit as it is home to Ushirika School, the organization's largest construction project to-date.
The redevelopment of Ushirika School is even more significant for the 600+ students who attend the school during a time when school closures are on the rise in Nairobi.
This year's event will come to life with segments that include a simulated walk through the crowded Kibera settlement, inspirational stories from scholarship students, and most importantly, fundraising for the next phase of Ushirika School: a dormitory.
"This first-ever dormitory in Kibera, will house up to 72 high school girls, and foster educational development by providing safety, access to electricity to do homework, and a secure and stable place to grow," says One Girl Can Founder, Lotte Davis, on the significance of the new project. "The dormitory acts as a safe learning and sharing space that will help girls discover their own path to empowerment, as well as a sanctuary where they can fully focus on their studies and achieve their dreams of gaining an education, and becoming economically independent."
"BE in Kenya" features signature cocktail making in the TD Lounge, a live auction featuring two African safaris and a BC Coastal experience at Klahoose Wilderness Resort, as well as a silent auction with items from notable brands. The evening will focus on interactive fundraising for 60 university scholarships and the new dormitory for Ushirika School that will rise up through augmented reality as the donations come in. As a special addition, the evening will also feature an exclusive interview with One Girl Can Ambassador, Mackenzie Davis, and award-winning actor, Dan Levy.
Tickets for "BE in Kenya" are on sale by donation starting at $25. All donations over $125 will receive an AG Hair Gift Box. Donations over $250 will receive a Curated Premium Gift Box to make the night even more unforgettable.
One Girl Can Founder, Lotte Davis speaks about her first visit to Ushirika School in Kibera with passion, "My first visit to Kenya was to Ushirika primary school in Kibera. I knew the moment I stepped into the classroom and met the students that my life was forever changed. I can't wait for you to feel the energy of this community through this intimate virtual experience that will change the lives not only of so many girls in Kenya but yours as well through this immersive journey."
Lotte invites the world to walk a virtual mile in one girl's shoes to learn and be impassioned to help empower her (and thousands of girls in Kenya) on their pursuit of education and journey to equality.