Back to School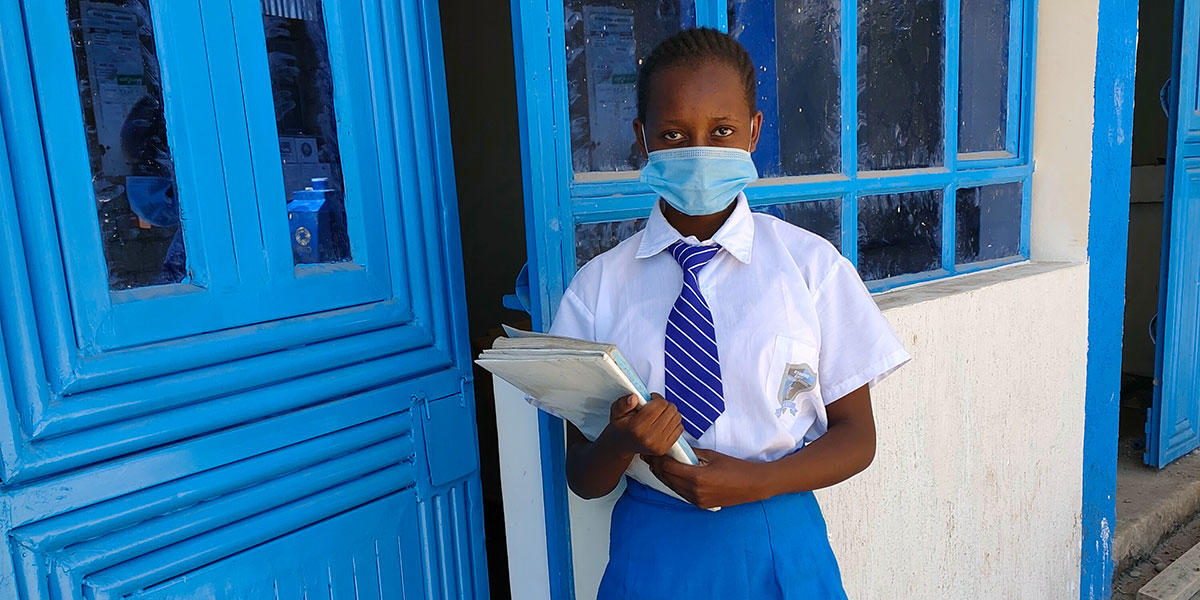 Schools in Kenya have been closed since March as one of many public health measures taken to slow down the spread of COVID-19. After the extended break, schools reopened on January 5 and are now fully in session.
After a few weeks back, the girls are starting to feel more settled and they're getting back into a routine, although slightly different than what they knew before.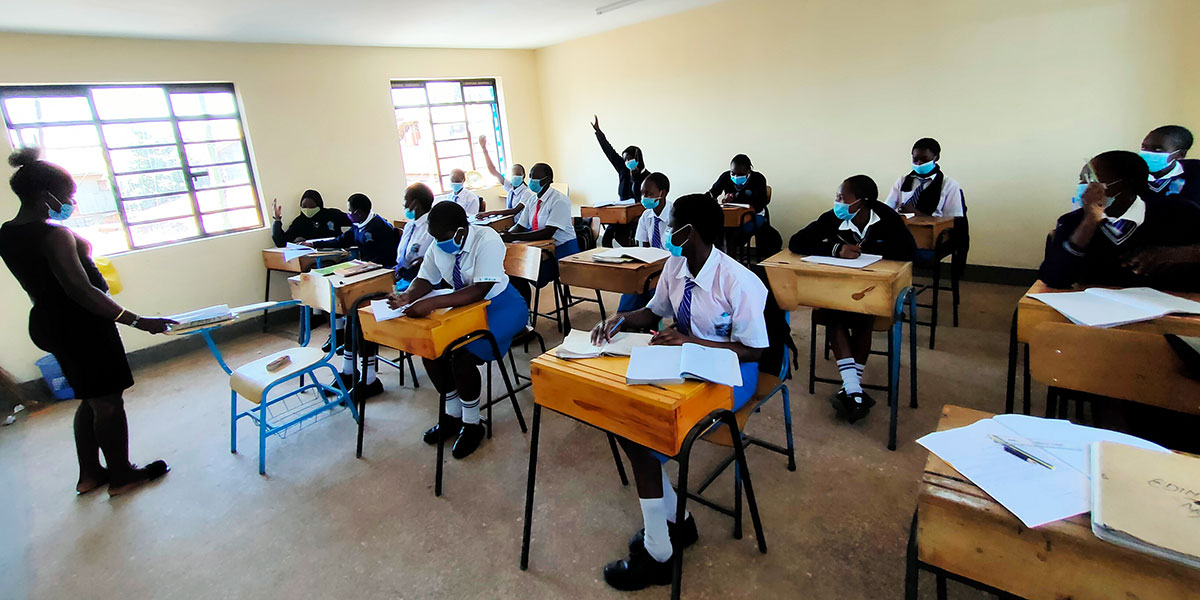 Up to 11 million girls may not return to school due to the lasting effects of the closures. Ushirika School in Kibera is a safe haven and community for children, many who come from impoverished backgrounds. The school allows students from this community access to quality education and a chance to avoid becoming part of that statistic.
Both students and teachers are learning to adopt to the new procedures and upholding the safety measures like proper hand washing, sanitizing, and distancing where they can. The girls are glad to be back in classes and to see their friends again.
"When we first got back in class, we were so happy to see the new classrooms - they look so beautiful. It is also wonderful to be back with our friends and get to talk and hang out together again."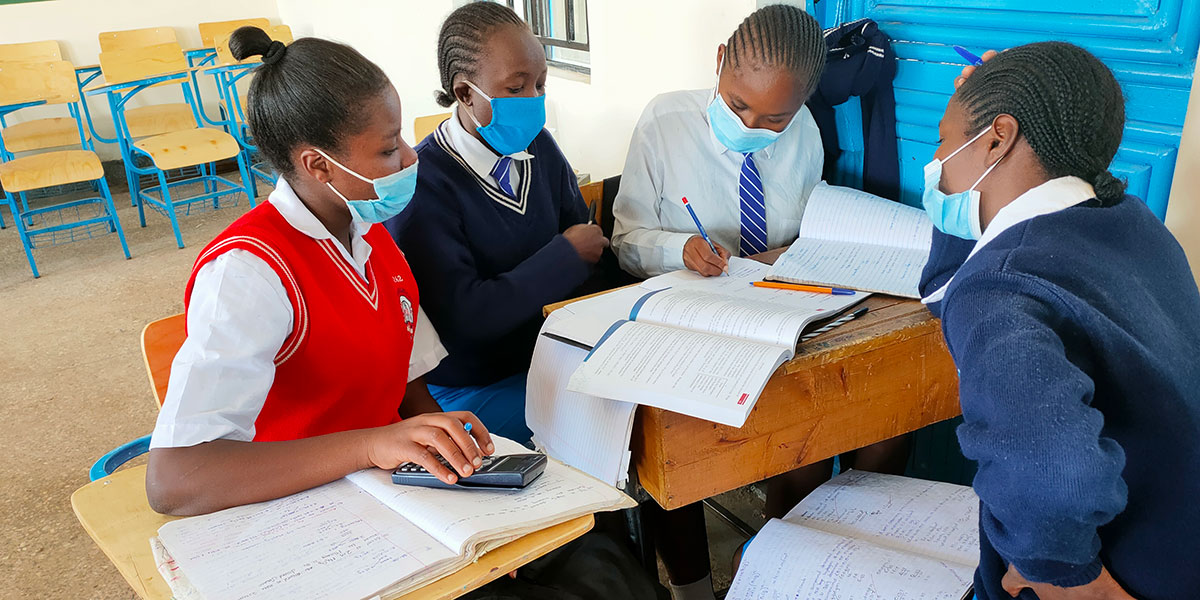 The energy, joy and happiness at Ushirika is unbelievable. The students are extremely excited to see the new building take shape and come to life. We were able to open some of the completed classrooms for the classes and everyone is loving the new facilities.
What an awesome way to start the year 2021! The girls can't wait until the school is completely finished.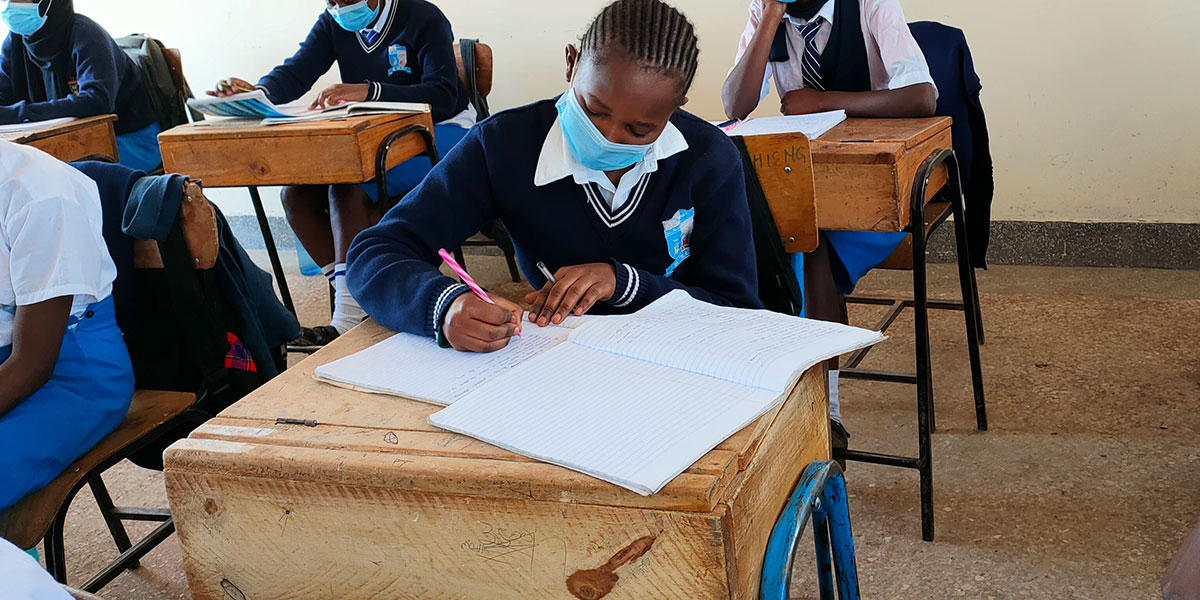 Sign up for our email below so you don't miss an update as we get closer and closer to finishing Ushirika school!