Women Who Can: Natalie Nakatsuru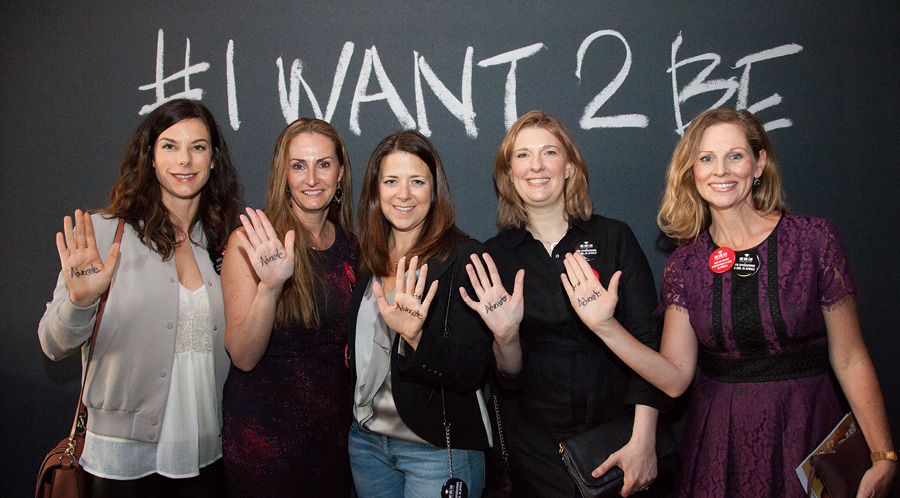 Tell us a bit about yourself and your professional background.
The greatest loves of my life are my husband, Jesse, and our two busy boys Raine and Kai who fill our lives with joy (along with early morning hockey practices)! The first twenty years of my career were in the apparel industry in vertical retail, which allowed me to combine my love of business and fashion working for great brands such as lululemon and ivivva. I recently made a career change into the world of furniture as the GM/VP of Sales at Contemporary Office Interiors, the exclusive dealer of Herman Miller. This was a values alignment for me as I am passionate about people, performance and elevating the human experience of work through creating great space.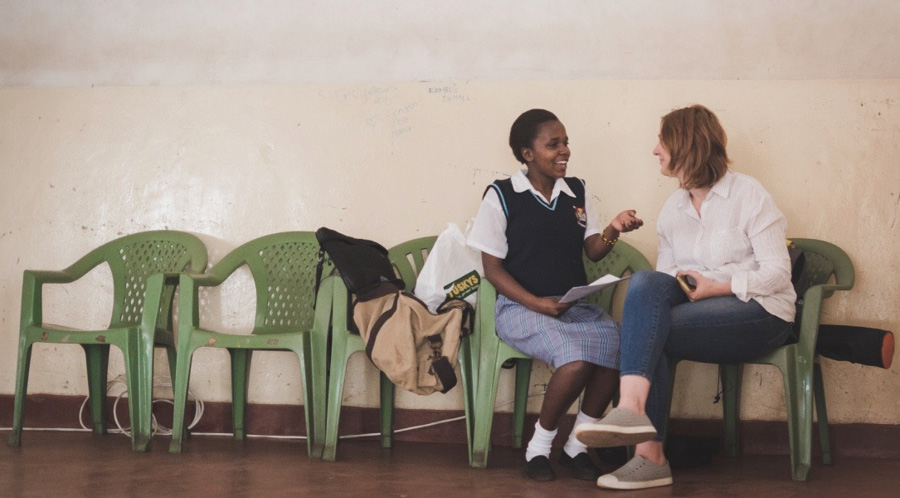 What inspired you to join One Girl Can's board? How long have you been involved?
I joined the One Girl Can board in October 2015. I am passionate about elevating girls and was inspired to make a difference one girl at a time by providing access to education. This is the key to improving quality of life for generations to come. Growing up I witnessed first-hand the impact of education, as my father assisted the creator of the CASA Guatemala project at Richmond School District. This initiative supported an orphanage and school, while also educating Canadian students on the privileges of our society. Our family sponsored and supported Guillermo Perez, who lived with us and attended high school at Steveston for one year. Later he completed University and is now leading Ac-Tenemit project in Guatemala, empowering indigenous women with entrepreneurial skills and directly impacting his community. Education is the gateway to improving quality of life and truly making a difference for future generations.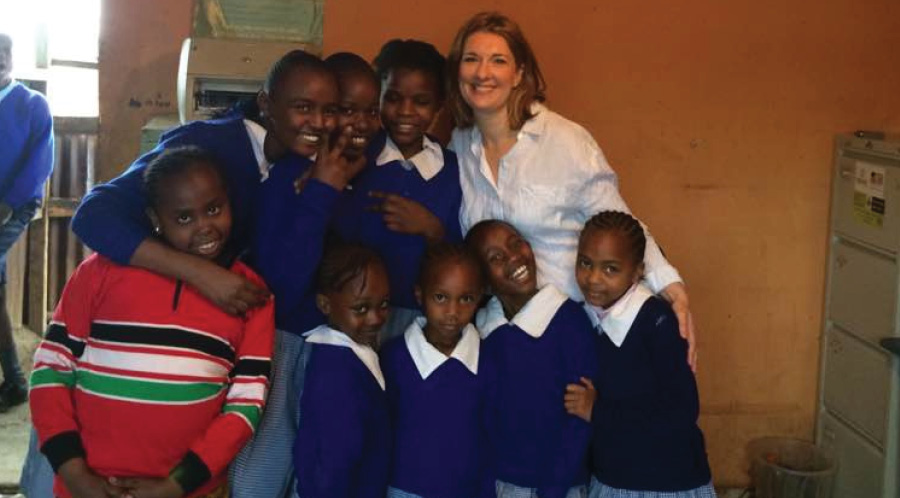 What has been the most rewarding part of working with One Girl Can?
In September 2016 I had the privilege to travel to Kenya with Lotte Davis, our founder, which was a life changing experience. The trip was full of memorable moments that warm my heart to this day. One of the highlights was a community meeting at Ushirika School in the Kibera slums, during which we met high potential girls along with their parents and guardians to discuss the requirements for a One Girl Can secondary school scholarship. Meeting the parents and hearing their stories and dreams for a better life through education and fulfilling their girl's potential was no different then the dreams I have for my kids. I felt an instant connection to the parents (many of whom were single moms) and guardians who wanted the best for their daughters. I left Kibera wanting to provide scholarship for each girl who qualified and came back to Canada passionate to raise more funds to educate more girls – a passion that fuels my drive for fundraising!
Inspired by my experience in Kibera, our family sponsors Latifa who grew up in Kibera with her younger sister, raised by her single mom Trizah.  Latifa is now attending Masinga Girls Secondary School on a One Girl Can scholarship. Her dream is to one day become a journalist, and with her work ethic, determination and dedication for learning I'm confident she will achieve her goal. We write letters and send pictures to each other a couple times a year. Our boys are impressed with Latifa's high grades and look forward to the day we will all get to meet in person.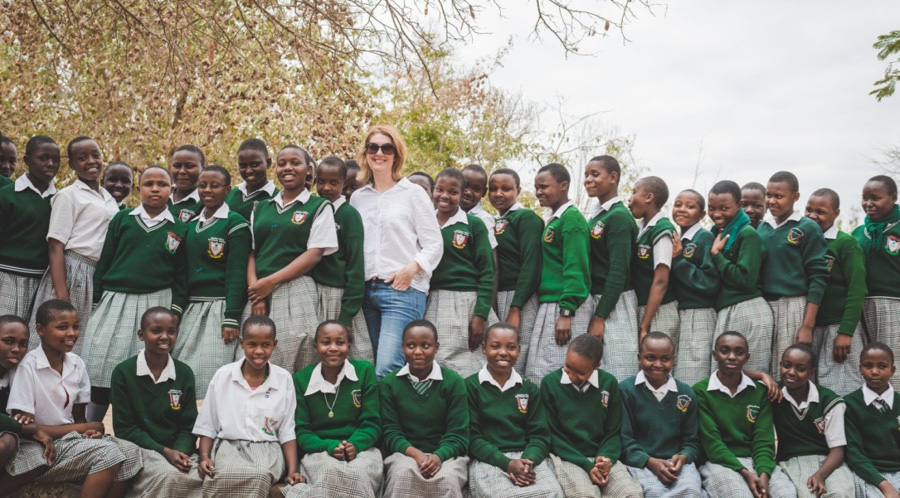 What are you most looking forward to in the upcoming year with One Girl Can?
We have accomplished so much in the past three and half years and this is just the beginning. We have a great team and dedicated volunteers that are supporting our fundraising initiatives, which will allow us to expand to an additional African country in the coming years. Our goal is to educate 1000 girls by the year 2025 and we are on a path to surpass this. The compounding effect is phenomenal.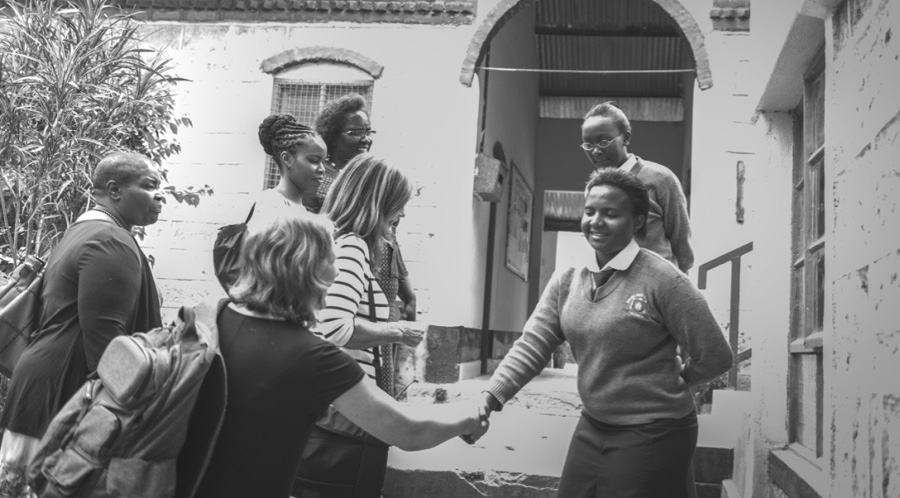 How can Canadians looking to give back get involved in One Girl Can?
Our spring event at the Imperial on April 25th is fun fast paced evening that is sure to inspire. A great personal way to get involved is by sponsoring a girl, contributing to a build project or hosting a dinner party to raise funds and build awareness.