EliseHassey_StMarys_OGC_0027
We Mentor
You can give some of the world's most vulnerable, high-potential girls a chance to rise above extreme poverty and gender inequality by making a gift to One Girl Can today.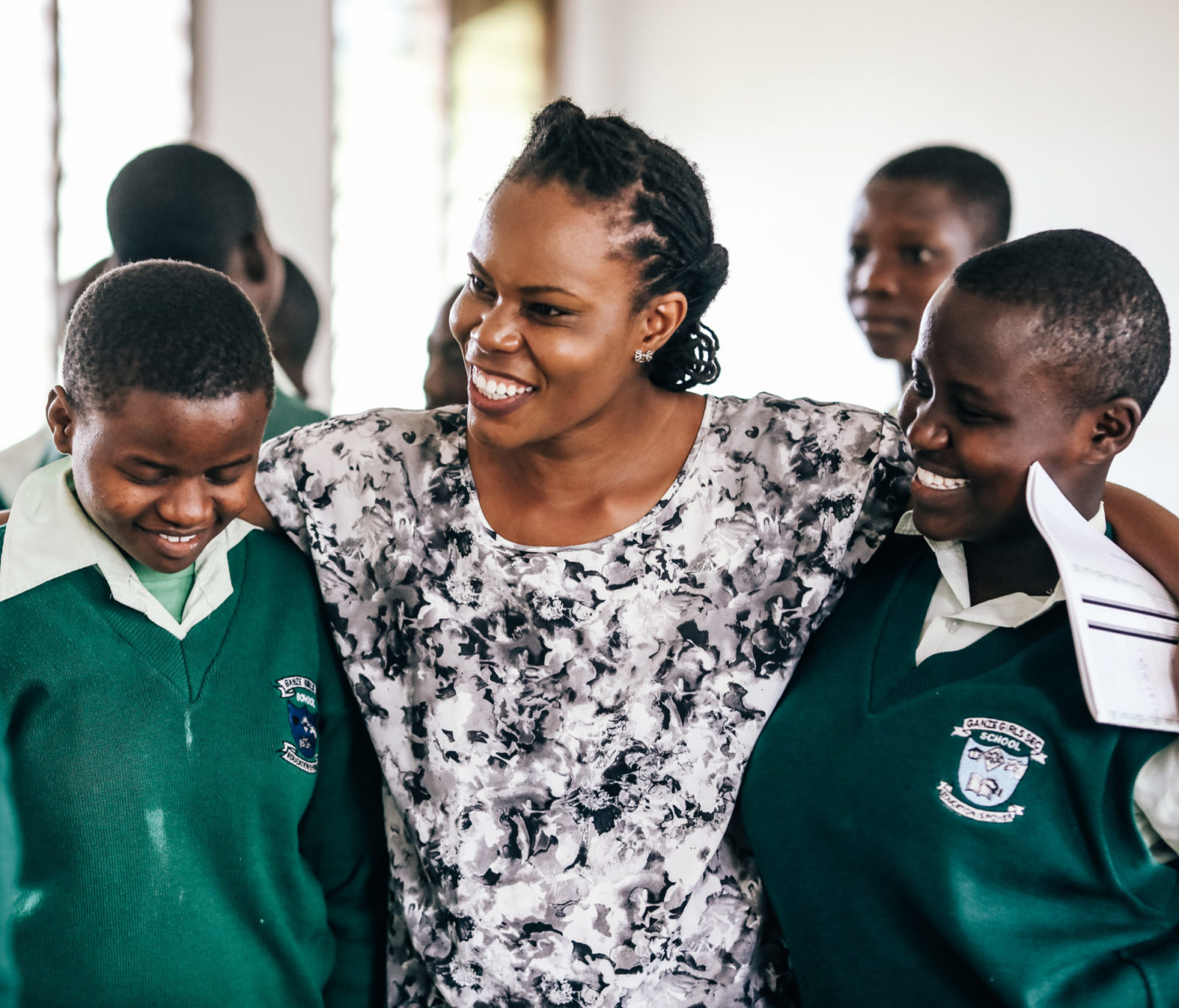 MENTORING, COACHING & WORKSHOPS
One Girl Can scholarship recipients receive coaching and mentoring beginning in their first year of high school until their final year of university.
Each year, girls take part in a progressive goal-setting program which is taught to every girl at all our partner schools. These interactive workshops, created by One Girl Can, teach goal setting, strategic thinking, and help girls build confidence and create a plan for career development. Each year of the program builds on the previous workshops to give the girls tools, motivation, and confidence to set and attain their goals.
Mentorship helps young women manage their own learning, develop their skills, set and achieve goals, and maximize their potential. By connecting determined young women to accomplished leaders, they have the support of a role model to accelerate their leadership opportunities and their personal, career and entrepreneurial development.
HIGH SCHOOL MENTORING PROGRAM
From the day a girl starts high school until the day she graduates, we are there to guide, encourage, and support her.
We start at the very beginning, because for many girls growing up oppressed by extreme poverty and gender inequality, they may have never been asked, "What do you want to be when you grow up?"
Often those who live in rural areas or in some of the largest slums in the world have never had a chance to consider who they are or what they want to be.
That's why One Girl Can created a high school mentorship program and a series of empowering workshops designed to help girls discover their potential and create a vision for their future. This program, combined with individualized support and one-on-one mentorship gives girls the confidence they need to achieve their goals.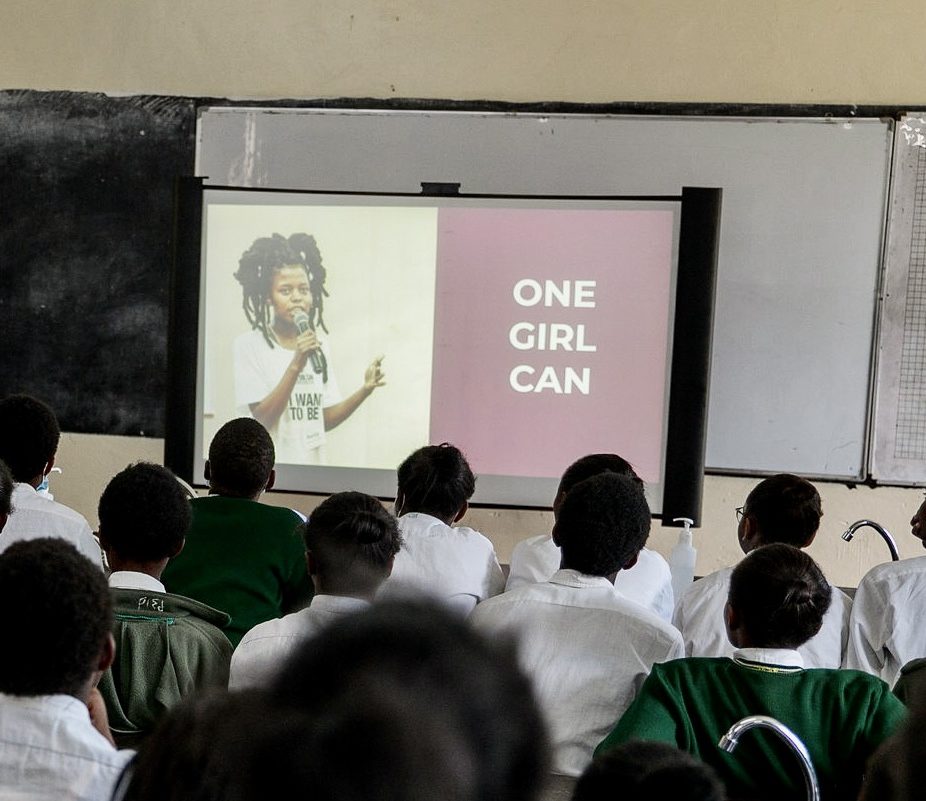 EMPOWER ME WORKSHOP SERIES
We created a specially designed, highly tailored mentorship curriculum for One Girl Can participants to help girls establish deep-rooted self-confidence and belief in themselves and provide them with the tools and strategies necessary to achieve success.
Over the full four years of secondary school, the workshops outlined below build upon each other to help girls move from envisioning their future all the way through to taking the steps needed to make their dreams a reality.
YEAR 1: EMPOWER ME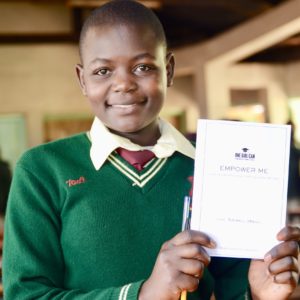 In the first year of high school, girls participate in the Empower Me workshop — an introduction to visioning and goal setting.
Girls coming to the program often grow up with their futures predetermined by centuries of gender barriers and poverty, so this workshop may be the first time they've ever had the freedom to explore their own aspirations.
We begin by having each girl articulate the vision they have for the life they want to live.
This workshop provides them with tools for self-discovery, helps build their self esteem, and gives them a roadmap for creating change through goal setting.
YEAR 2: I WANT TO BE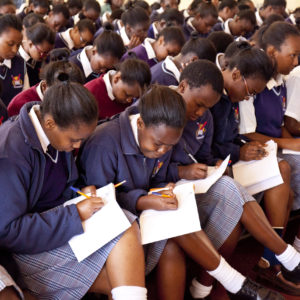 In the second-year, students start exploring their unique talents, strengths, and passions and learn how to find meaningful work that aligns with their skills and goals.
Through this workshop, girls discover the many career opportunities available to them, explore what is in demand in their region, and learn more about where their strengths can lead them.
By the end of this session, each girl will have identified a cluster of careers that reflect their unique personality and ambitions.
YEAR 3: I WILL BE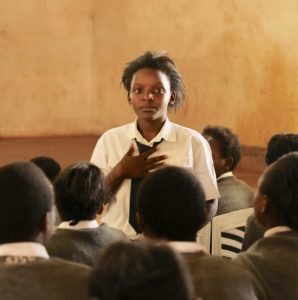 Continuing to build on the foundations of the previous workshops, girls take a deeper dive into different career options and narrow their focus on more specific career paths.
We revisit goal setting and talk about more tangible strategies to set themselves up to succeed in their final year of secondary school and beyond.
This workshop helps girls think about their post-secondary education so that they continue honing the skills needed for every step along their path to success, allowing them to ultimately achieve their career goals.
YEAR 4: I AM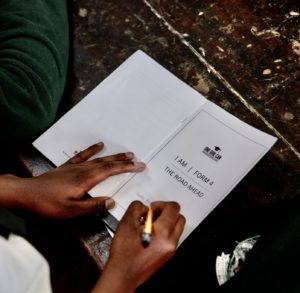 In the last year of high school, we tie all of the annual workshops together so each girl has a clear pathway of continued learning that will ensure she can achieve a meaningful income.
In this session, we accelerate career development by presenting a wide variety of options including university, technical and vocational training, trades, and apprenticeships. We discuss the Future of Work — including how work has changed, how gender biases for traditionally male-dominated careers is evolving, and which careers are in demand in their region that they may wish to consider.
This capstone workshop is where we truly see just how far girls have come. In Year One, most girls feel they will likely end up going back to their village and starting a family after high school, but after four years of coaching and mentoring, their confidence and knowledge of how to navigate the career world has grown exponentially, and all girls in their final year are looking forward, not back.
UNIVERSITY MENTORSHIP PROGRAM
Once a girl graduates high school and begins university, she takes part in One Girl Can's university mentorship program.
This is a vital part of the One Girl Can program, because for young women growing up in places with high unemployment rates and widespread gender inequality, they need more than just a university degree to succeed.
We teach them how to create a vision for the life they want to live, how to develop a plan to achieve this, and how to execute the plan every day to begin moving their lives forward.
The highlight of this program is the annual leadership conference in Nairobi that brings together all our university scholarship recipients for two days of essential empowerment training.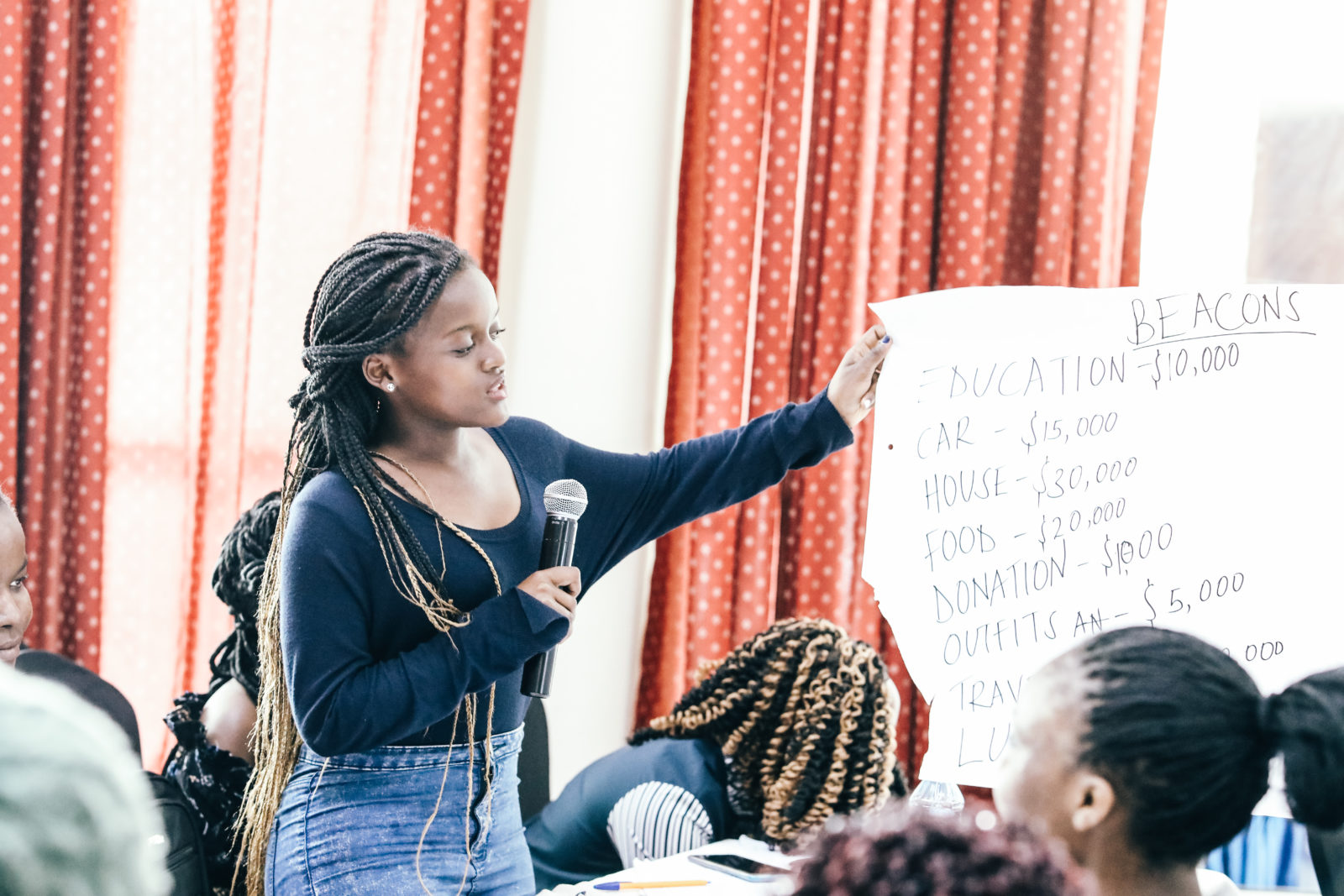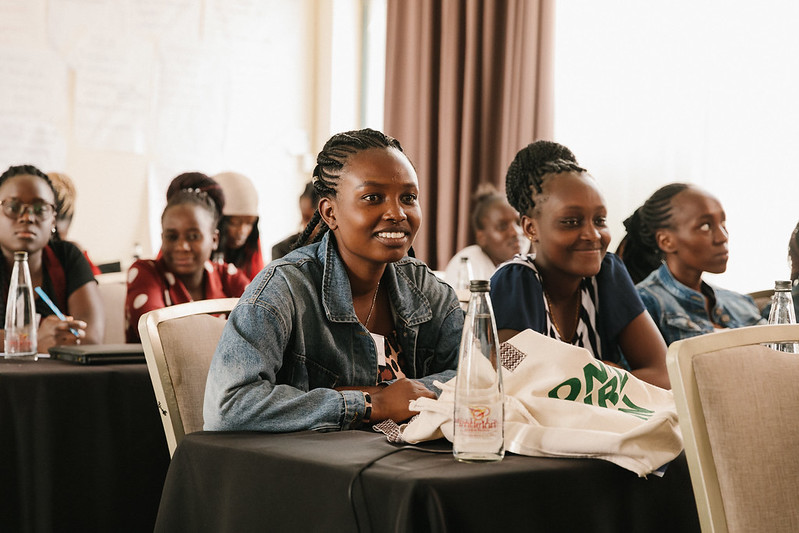 ANNUAL LEADERSHIP CONFERENCE
"BECOMING THE BEST VERSION OF ME"
One Girl Can is dedicated to helping young women earn a meaningful living with a good income so that they can live full, independent lives.
By the end of their four years in university, these young women will be better educated, more marketable, more mature, and confident in themselves. However, there is no guarantee that they'll be able to earn an income without additional employability skills.
The annual conference helps provide these final ingredients for success:
Partner organizations like Deloitte and KPMG facilitate customized workshops to teach our students how to write a resume, where to look for work, and how to show up for an interview and win the job.
Keynote speeches and workshops by successful Kenyan businesswomen inspire the girls to dream big whilst giving them practical advice and connecting them to their networks through social channels, internships and job opportunities.
Girls continue to refine their vision and goals alongside their peers and gain confidence in public speaking, professional etiquette, handling their schedules and finances, and planning for their future careers.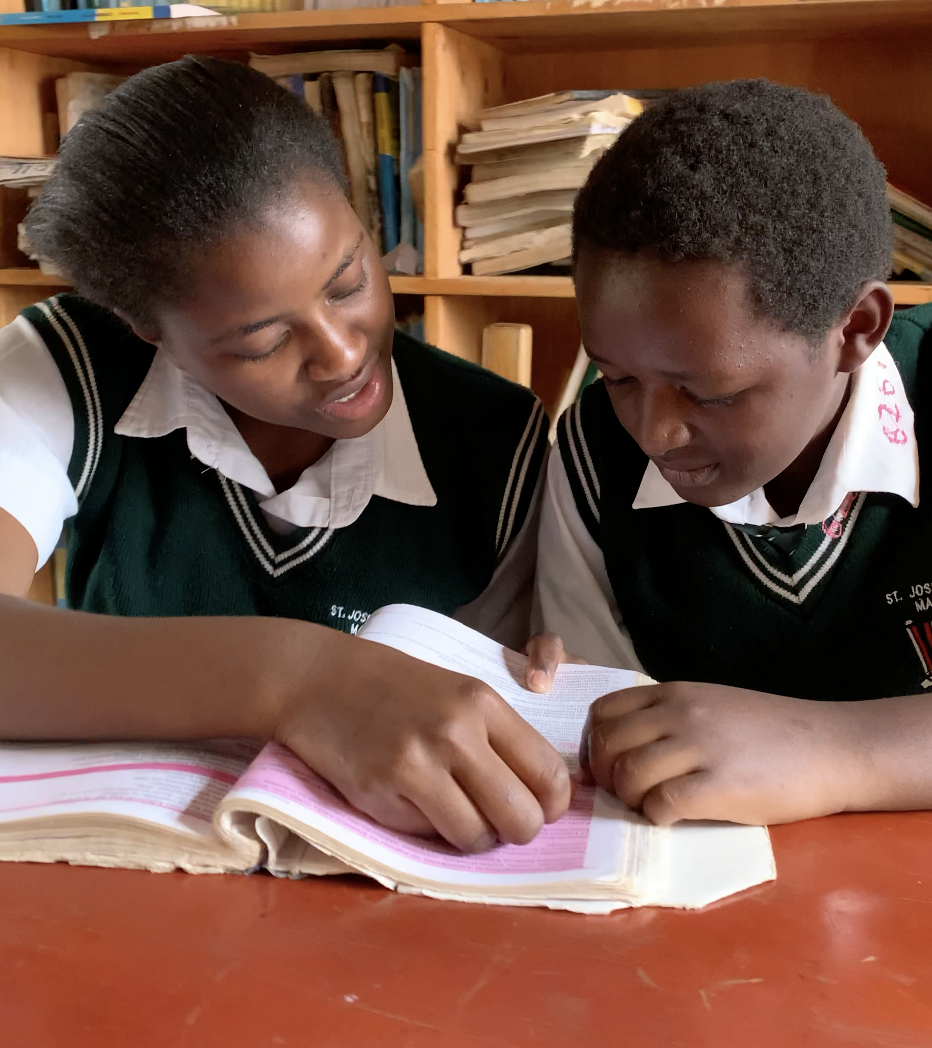 ONE-ON-ONE MENTORING
The One Girl Can Mentoring Program connects aspiring young women with accomplished leaders globally as well as locally in Kenya, so students can learn from successful, professional role models and get the encouragement and guidance they need to achieve their goals.
Mentors and mentees are matched based on their areas of interest, expertise, strengths, and what they are looking to learn or share in the mentor relationship. The pairs then connect once a month for six months to a year so participants can learn from their mentor, clarify their ambitions, set long term goals, identify any obstacles to overcome, and create a clear path to a successful future.
The program empowers young women to manage their own learning and ignites their passion for leadership so they can foster change in their communities and become mentors themselves.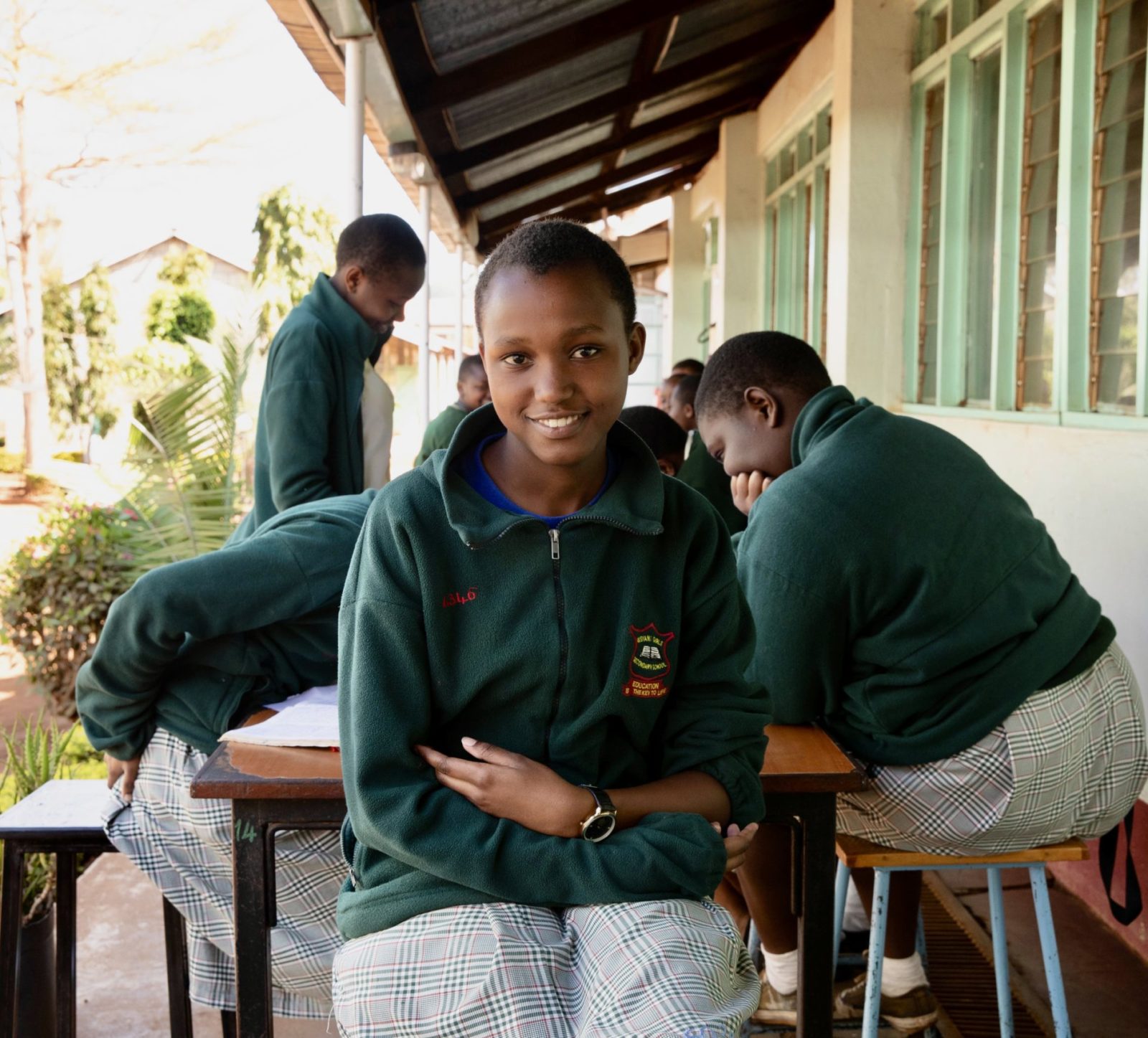 MENTOR CLUBS | HIGH SCHOOL
Every year, One Girl Can students form a mentorship club to further support each other and continue their learning.
The girls take on leadership roles in the club, electing a Chairperson, Secretary and Treasurer at the start of each year. With the support of a mentorship teacher, the club allows members to hone their leadership skills, deepen their personal development, and explore key topics to help them navigate the world, such as:
Self-Awareness and Self-Esteem
Values and Behaviour
Substance Abuse
Decision Making Skills
Goal Setting
Sexual Violence and Rape
The Future of Work
This club creates a sisterhood of support and accountability to help girls improve and maintain good academic performance, and it becomes a network of OGC members that girls can leverage well beyond their high school years.