Donor Spotlight: Ritz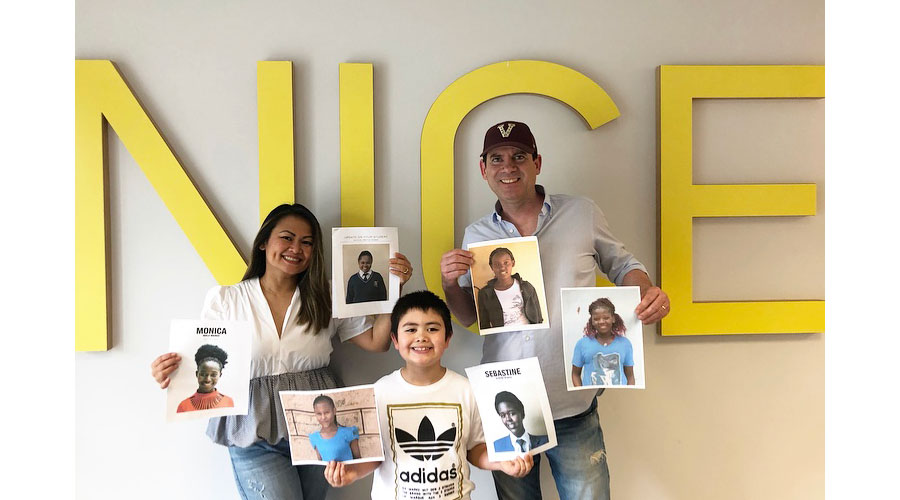 Few people believe in female empowerment more than Ritz. She began supporting One Girl Can after attending the first-ever, IWANTtoBE event in 2015. She's been a strong advocate ever since.
Ritz now sponsors 2 high school girls, Sebastine and Mitchel, and 4 university girls, Beatrice, Catherine, Monica, Mercy - that's more than any other donor in our program.
Born in Laos during the political unrest, her mother swam across the Mekong River to escape and get the family to safety in Thailand. After 2 years in a refugee camp in Thailand, four-year old Ritz was able to come to Canada with her family thanks to support of sponsors.
She is now the successful business owner of I Love My Muff, a company that makes feminine wellness products. She is the embodiment of a strong, dedicated, driven woman, and a great role model for the girls in our program. Not only does Ritz support girls with their education, until the end of 2020, $1 of every purchase through I Love My Muff is donated to One Girl Can.
Hear Ritz's story in her own words.
Why did you choose One Girl Can?
I was immediately drawn to the mission of empowering girls and breaking the cycle of poverty and gender inequality.
One Girl Can provides me with a real connection to the girls I sponsor, I get to witness their progress and share in their success. I am honoured to be associated with OGC both personally and professionally.
What motivated you to sponsor a girl?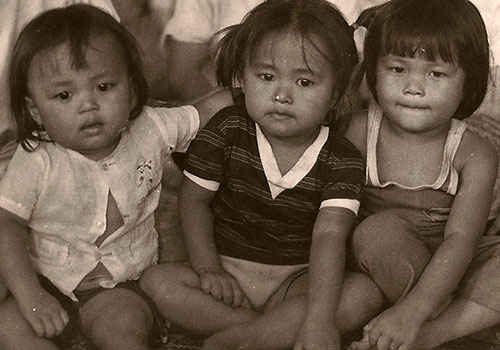 As one of three girls in my family and having lived in a refugee camp as a child, I am acutely aware of how poverty can affect people, especially females.
My parents always stressed the importance of a higher education, which I regret I never chose to pursue. My privilege is that I had the ability to choose. These girls are not given such options. In fact, just by being a girl they are often overlooked or denied basic opportunities.
Sponsoring these girls is a way I can pay it forward and help her achieve her educational dreams. I know this will have everlasting effect on their future and the future of their families and communities. They will feel accomplished when they can also pay it forward and continue the cycle of uplifting other girls.
What message would you share with someone considering sponsoring a girl?
Education is one of the most beautiful gifts you can give to these girls. It is a gift of freedom and expanded opportunities for them.
Your sponsorship would let these girls know that you see them, you believe in them and that they are important and valued. Your donation positively and directly impacts the life and future of a girl and that is immeasurable. They deserve this chance.
| | | | | | |
| --- | --- | --- | --- | --- | --- |
| Sebastine | Mitchel | Monica | Mercy | Beatrice | Catherine |
How has supporting a girl impacted your life?
It's motivated me to work harder because I know my support is a lifeline to them. They depend on me and I can't let them down.
I love receiving updates from them. Seeing how well they are advancing is very rewarding. It's also a sobering reminder of how far we still have to go to provide education and opportunities for girls around the world.
I am invested in helping them achieve their goals and excited to see their journey completed.
How would you describe the girls you sponsor?
These girls blow me away. I am consistently in awe of their strength and determination, especially under immensely challenging circumstances. Their resilience is inspiring. They are teaching me lessons in perseverance and grace under pressure.
These beautiful, brilliant, articulate and fierce young girls are wise beyond their years. They demonstrate such grit and selflessness, which is evident in their commitment to give back to their families and communities. These are the traits of the future leaders of the world. I know they will continue to work hard and stay focused. I am extremely proud of them.
---
WANT TO GET INVOLVED?
Be like Ritz and help a girl get an education so that she can begin to change the world. Just $42/month or $1.40/day covers tuition and board for one high school girl for one year.