Donor Spotlight: Shiah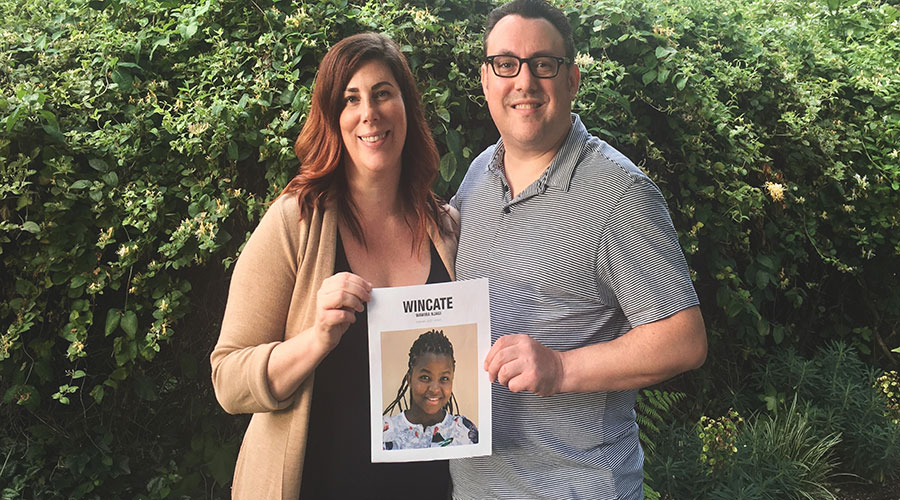 When Shiah first started supporting Wincate with her education, she had no idea how a scholarship would change Wincate's life. Two years later, Wincate is the first One Girl Can scholarship student to be accepted into medical school and Shiah is not only her biggest supporter on this side of the Atlantic, but she is now family.
Financial support is only one part of the One Girl Can program and while that is necessary, it is the consistent encouragement and the knowledge of having someone who believes in their potential that makes the biggest impact for these girls in our program.
We caught up with Shiah to learn more about her story.
What motivated you to sponsor a girl?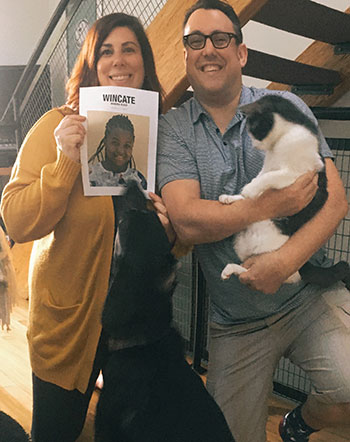 I was turning 40 and didn't have children of my own (apart from my fur babies), so I wanted to find a way to use my resources and make an impact in someone's life.
I am passionate about equality for women and strongly believe that with more females in the workplace and in leadership, the world will be a better place.
Why did you choose One Girl Can?
The main reason is that I really like the focus on creating an empowerment cycle with the mentorship program and all of the different ways that they support the girls to be successful.
I also love being able to have a personal connection and write to Wincate and receive her letters. This allows me to know be a part of her journey as she grows.
I've been involved with One Girl Can since I attended the gala event in 2018. Attending the gala allowed me to see first hand the incredible work the organization was doing, as well as meeting those who were involved and seeing their passion. Immediately, I knew that this was what I had been looking for and wanted to get involved.
What message would you share with someone considering supporting education for One Girl?
It is such an immensely rewarding and humbling experience and you will get more out of it than you could even imagine.
With everything going on in the world, it can feel daunting and overwhelming to think about trying to fix it all. But we don't need to try and change the world, we can start by helping one person which can start a ripple effect and help so many more.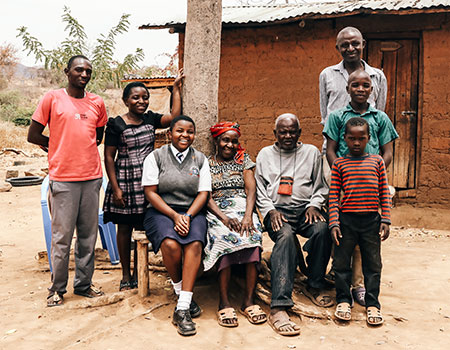 How has supporting a girl impacted your life?
At first, I thought that I was just supporting by making monetary donations, but what I have learned is how important the correspondence and relationship we build means to Wincate. Knowing that there is someone who believes in her and her potential is just as important as the money.
I didn't even realize the extent that my sponsorship had on Wincate's life until I found out that her sister named her baby girl after me! I remember getting the email from One Girl Can and burst into tears. I couldn't believe it and I am so honoured. Hearing that really hit home for me how much this means.
Because I know how much this means to Wincate, it motivates me to work hard to continue to support her, and to always strive to be the type of person that Wincate would be proud of.
It's one of my goals to be there when she graduates from University.
How would you describe Wincate?
Wincate is so resilient, passionate, kind, and smart.
Despite hardships in life and what she has overcome, she is always positive and sees the bright side.
I have learned that when Wincate puts her mind to something, there is nothing that will stand in her way! She is such a powerful force that I look forward to seeing all of the amazing things she does in the future!
---
WANT TO GET INVOLVED?
Be like Shiah and help a girl get an education so that she can begin to change the world. Just $42/month or $1.40/day covers tuition and board for one high school girl for one year.