Transformations: Mackenzie Davis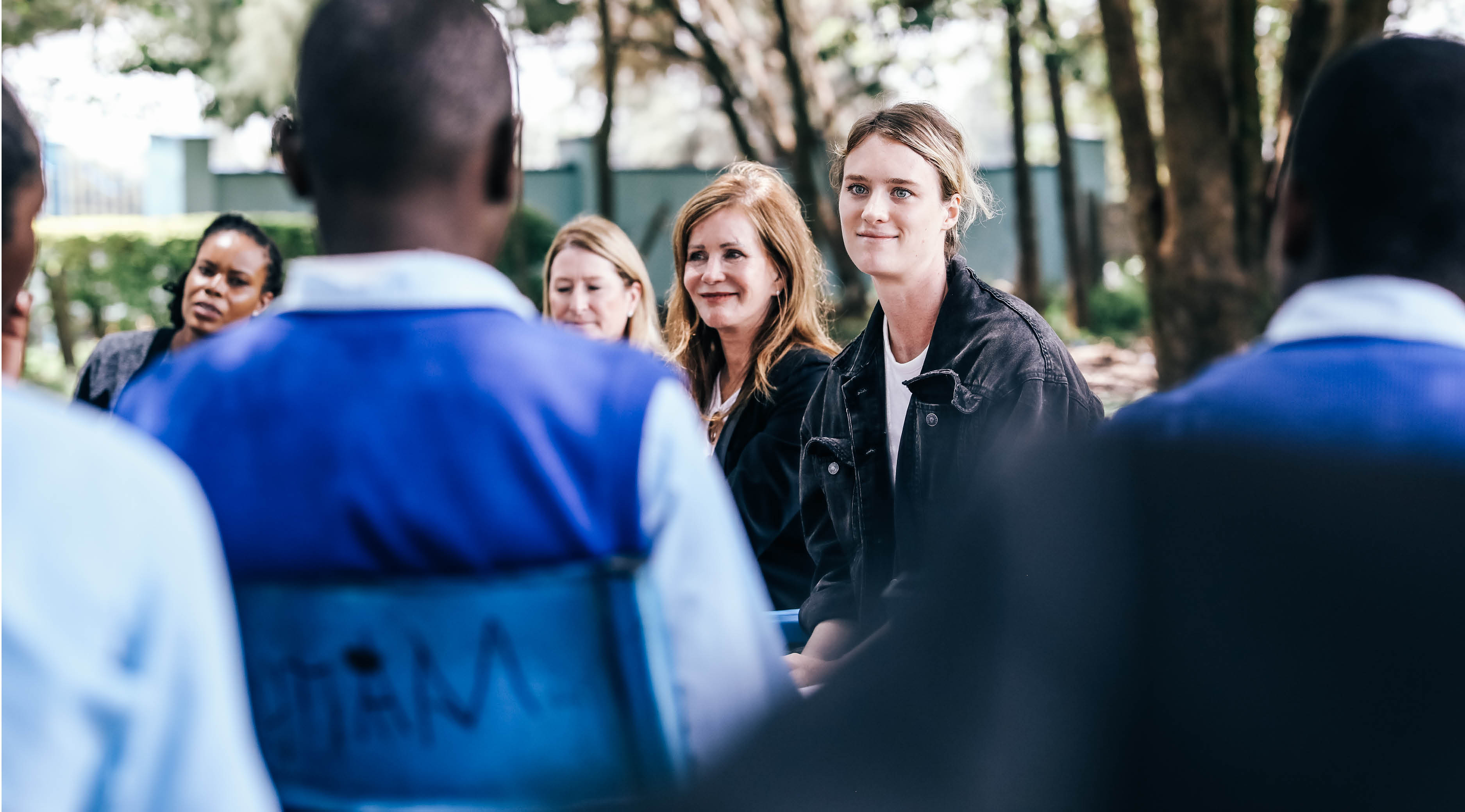 In September of 2019, Mackenzie Davis joined the One Girl Can team for our bi-annual trip to Kenya. Over the course of 10 days, we visited scholarship students at home with their families, travelled to schools all over the country to hold workshops and meet with headmistresses about programming and support, and helped manage and run a 3-day conference for 200 university scholarship students in Nairobi.
As Mackenzie talks about in an article for Vogue Magazine, our commitment to the girls and communities we work with is our number one priority.
In the interview below, Mackenzie details how her time in Kenya affected her, and why it reinforced her belief that we must continue in our pursuit of gender equality.
---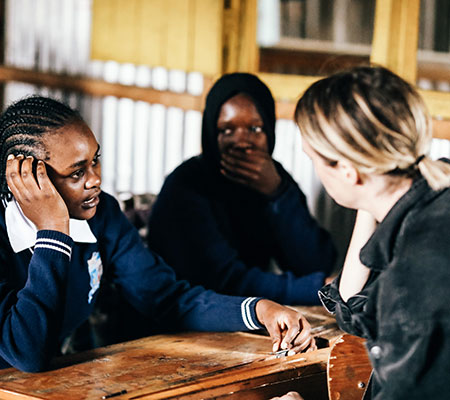 Tell us more about your recent trip to Kenya with One Girl Can. How did you experience it and what was your takeaway?
The trip was an incredible way to learn more about the comprehensiveness of One Girl Can and everyday was full of the smartest, most ambitious and tenacious girls across Kenya. What really affected me was that - intentionally or not - the trip ended up mimicking the model of One Girl Can and made it feel as though we were travelling through a 3-dimensional idea made material.
We started in Kibera, at the elementary school Ushirika, where we met with the younger girls who were applying for scholarships and spent time at home with the parents and siblings of some of the girls in the program.
Then we drove all across Kenya and met the scholarship students in their new schools, checking in on their progress and spending time hearing about their experience at their new schools.
Finally we had a 3-day conference in Nairobi with the university students and it was striking proof of the progress and focus they had acquired over their years being mentored and supported in One Girl Can. These women were so ambitious, entrepreneurial, and confident and the 3 days spent with them was an incredibly motivating way to end the trip.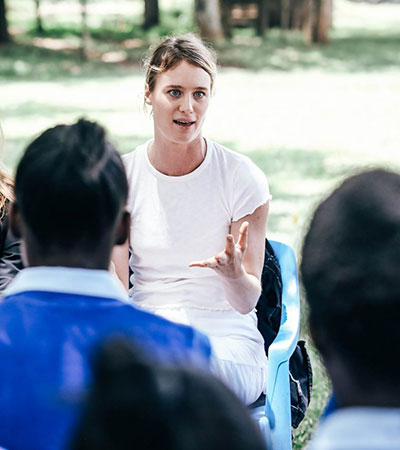 What makes One Girl Can unique from other organizations supporting girls education in Kenya?

I think the attention to each individual student, their progress and the holistic mentorship approach is really special. While we were in Kenya, there were many conversations about the unemployment rate, which – depending on who you talk to – varies from 10% to around 40%. Despite that enormous gulf, the issue of unemployment is a huge problem and, as always, worse for women entering the workforce.
Accommodating this reality, One Girl Can has already built an entrepreneurial mentorship arm into its program, pays salaries to girls who acquire unpaid internships so they can build their experience and resume without sacrificing their quality of life.
They are currently exploring more entrepreneurial opportunities and alternatives to the traditional job market in order to adapt and help the graduating girls apply their skills in a variety of ways.
This is just one example but indicative of OGC's larger philosophy of supporting and following their students until they are gainfully employed, and evolving along with the economy to make sure this happens.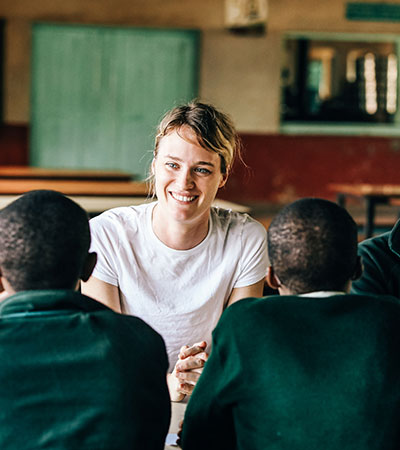 Why would you recommend others get involved?
A few years ago I started supporting 3 girls in Kibera. I met them right before they were set to leave home for the first time to attend their boarding school a few hours away. They were all shy and apprehensive about going away to school and I really felt for them, how hard it is to be away from your family when you're a little girl.
When I met them again at their school on this last trip to Kenya, they had grown from shy little girls who wouldn't speak above a whisper, into gregarious, funny, extremely ambitious young women, all in a year and a half. They were so happy at their new school and wore none of the apprehension or fear from the last time we met, jumping over each other to tell me what they wanted to study at university and what they wanted to do with their lives.
I've known many of these girls for years now, and I could chart the change in them. I saw them grow from shy little girls into these gregarious, confident women.
This transformation isn't unique to these three girls, it is uniform among almost all the students we followed up with. Their joy and gratitude and pleasure at being able to go to a beautiful school, with 3 meals a day, and clean classrooms and full libraries and friends was overwhelming and I encourage anyone who has the time and money to sponsor one of these students. It makes a visible and permanent difference in their lives.
Now, more than ever we need to focus on supporting the ingenuity and ambition of women across the global south.