Her Story: Faith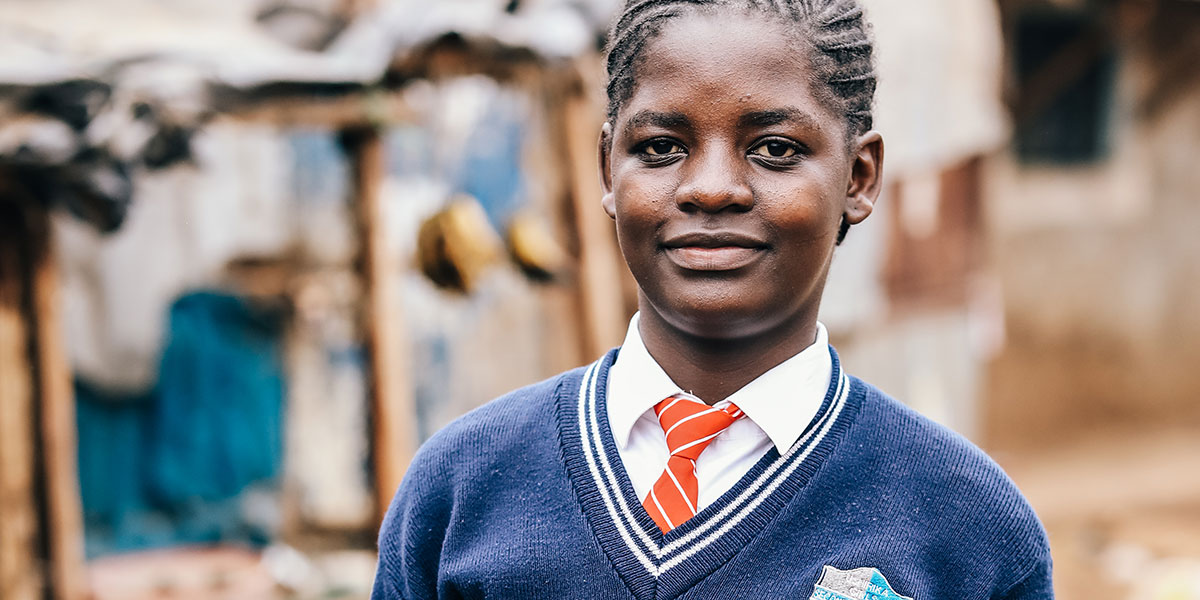 Faith was just five when her dad passed away, leaving her mother alone with two young children in rural Kenya. When she completed her primary studies, her uncle recognized the need for Faith to continue with her education.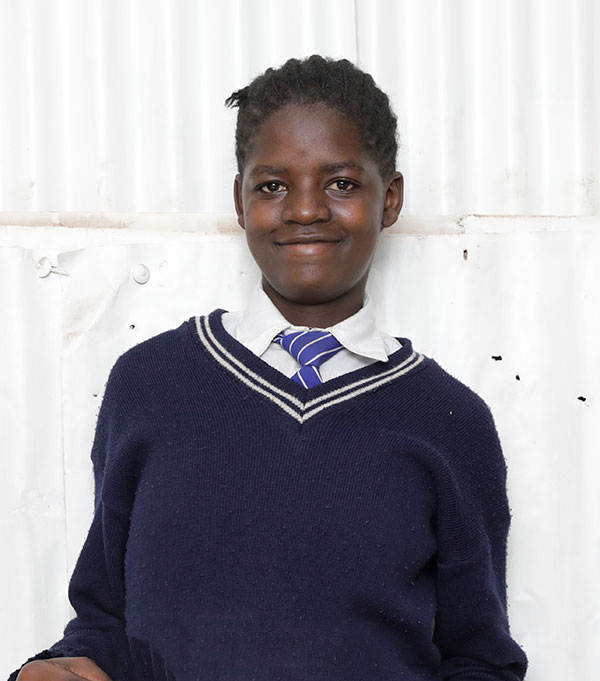 As a result, Faith moved to live with her uncle in Nairobi, where she had the opportunity to attend Ushirika School.
Her mother and younger brother still live in upcountry Kenya and being away from her family is challenging at times, but faith knows the value of education and how it can help her bring change to her family.
Faith was one of the first students from Ushirika School to earn a One Girl Can scholarship and has been excelling in her studies ever since. More than that, through workshops and mentoring sessions, she's learned how to work towards achievable goals.
"When I was in grade 8, if you asked me, I would tell you the 20 different careers I wanted to pursue," she laughs. "Before, I didn't know how to choose a career–today I would say I want to be police, tomorrow, a nurse and the next day, a doctor. And now with mentoring, I know what I want to be and I can focus on it. I want to be an electrical engineer based on my passion and strengths."
Breaking Barriers
As an engineer, Faith hopes to build and restore the infrastructures in her community. With only 8% of the Kenyan engineering workforce being female, she's aware of the challenges ahead of her.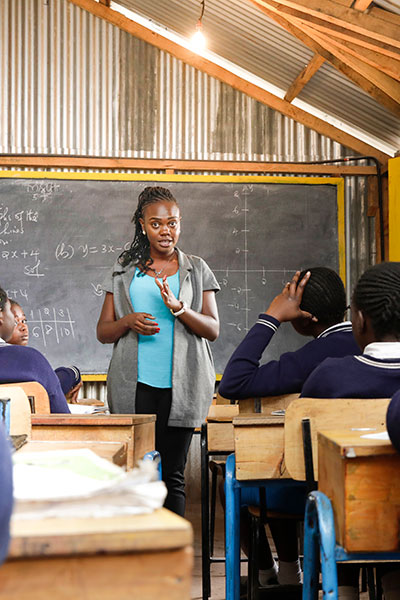 Whether it be cultural norms or beliefs, Faith is determined to challenge historical circumstances and push forward to change those stereotypes.
"In Kenya, there's a barrier for women in engineering but I want to break that barrier. While there are some women in the field, there's only a few and I want to be one of them. Some people say, 'What a man can do, a woman can do too' but what I say is, what a man can do, a woman can do even better."
During one of One Girl Can's most recent school visits, a recent graduate of the scholarship program, Kathy, accompanied the team to help facilitate the workshops. She made a lasting impression on Faith.
"She just graduated university in civil engineering. Hearing her story inspired me to believe that any girl can do anything they want. And she can be an engineer or have any other technical career that traditionally has been reserved for mostly men."
"What I learned from Kathy, is to have confidence. When you have confidence, you have a voice and other people hear what you have to say."
Her confidence is clear when she speaks about her future goals and her number one priority is very clear.
"The first thing I want to do for the community is lighting the houses. That's one of the main problems we have in these areas. Some of us don't have enough funds to have light in our houses. After graduation, I want to provide light to every house in my community."
Lighting the Way
This year, One Girl Can is building a dormitory for the girls at Ushirika School, which is the first of its kind in this neighbourhood. Upon completion of the project, 72 students will call this place home.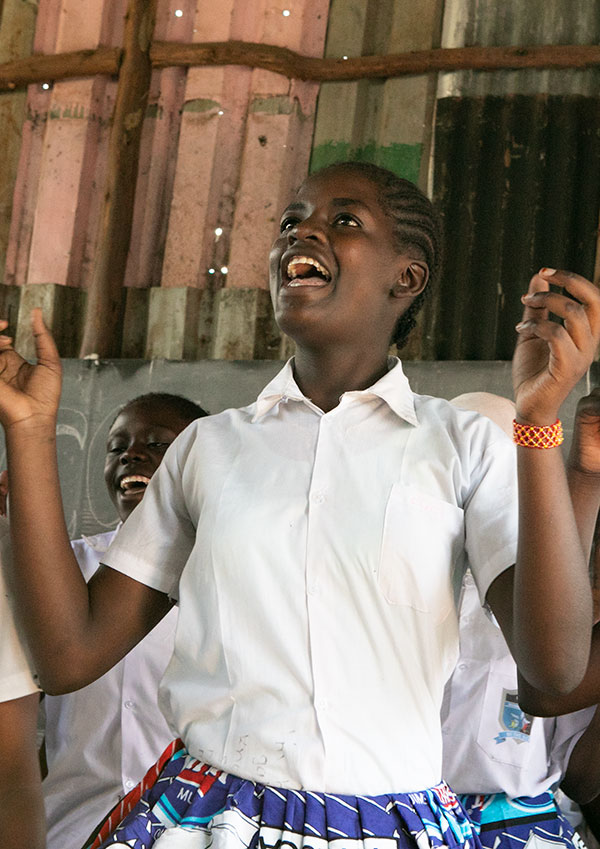 "It would be good to live at school where we have a dormitory, where we can't be distracted by noise and neighbours. The dormitory will be conducive for learning and you can learn at all times of the day. It will be good in this area and we really need it."
Faith describes the neighbourhood as lively with lots of activity happening around all the time with cars and people in every direction. Her daily walk to school is never a dull one but the journey can be unpredictable.
The dormitory gives the girls a safe, comfortable environment to live and study so they can focus on reaching their full potential.
"You know when you're coming to school, there are no lights in the street or the houses. You must pass through them and anything can happen in that darkness."
"Even in our homes, there's no light so you can't go outside, read, or study at night."
Faith is one of many students, whose lives will change because of this building. While she's determined to give light, she already is a light for the community.
"What gives me hope is that I know one day, I will be someone in the world."
Learn more about her story and walk with Faith through the Kibera neighbourhood to school at BE in Kenya fundraising event on June 3. Tickets are on sale now.