The Strength and Resilience of One Girl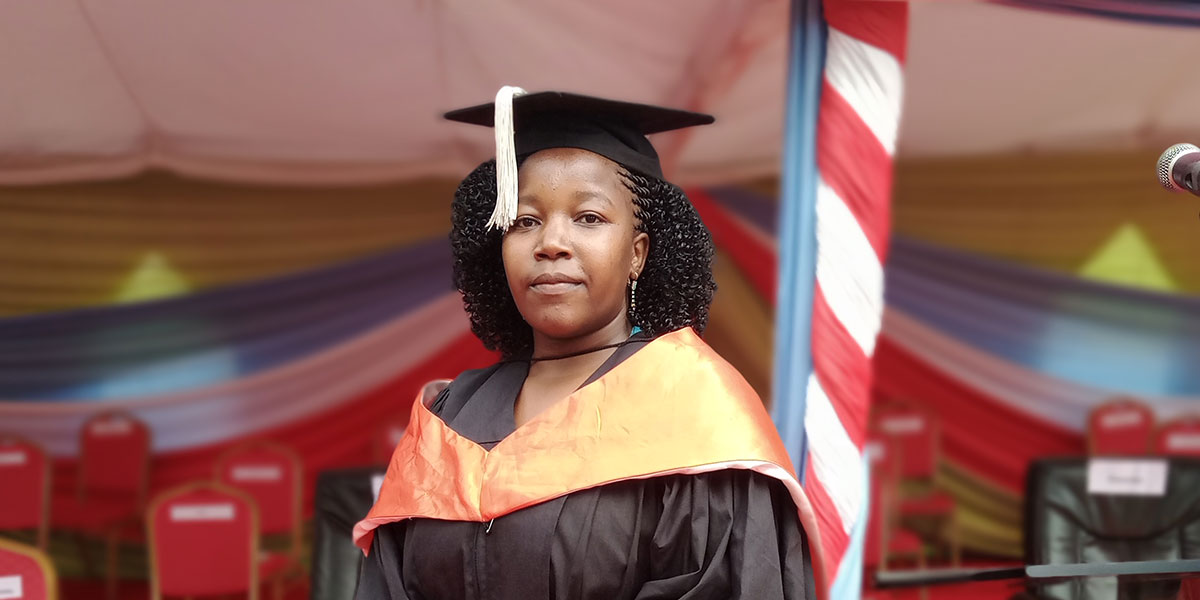 Roseline is living proof that when given the opportunity, girls can achieve anything they put their mind to.
Roseline's father died when she was just three months old, forcing her mother to move out of their home to live with her parents. When her mother remarried, Roseline was forced to stay with her grandparents, who worked hard to provide a safe home.
Throughout the years, Roseline was in and out of school but with limited support from her grandparents and working odd jobs, she was able to finish primary and secondary school. It was a dream come true when Roseline received a One Girl Can university scholarship. Despite the many challenges Roseline faced along the way, she was unstoppable and after years of hard work she proudly graduated from university with a degree in Applied Statistics.
"This scholarship gave me the confidence, skills, and motivation to succeed," says Roseline. "I used the abuses and hardships laid upon my family as my weapon and my strength to soldier on."
Ready to take on the world
After graduating, in September 2021, Roseline joined the One Girl Can team as our programming intern. In July 2021, she was promoted to Monitoring and Evaluations Coordinator in a role more aligned with her skills and passion.
Roseline is dedicated to help make a real and lasting impact in the lives of the girls living in her community. She is committed to be an inspiration by mentoring them and continues to volunteer her time to teach math and science.
We are so proud of what Roseline has accomplished so far and her selflessness to give back to her community.
"I work hard to ensure that my family and society at large will have a better tomorrow and that there will be somebody for the next generation to emulate."
There's no stopping her and Roseline has so much more to do.
"My ambition is to impact the world positively by helping to develop policies and programs in support of equality and making sure they create real change."
Congratulations on your incredible accomplishments Roseline!