BE in Kenya Live Auction Feature: Choose your own adventure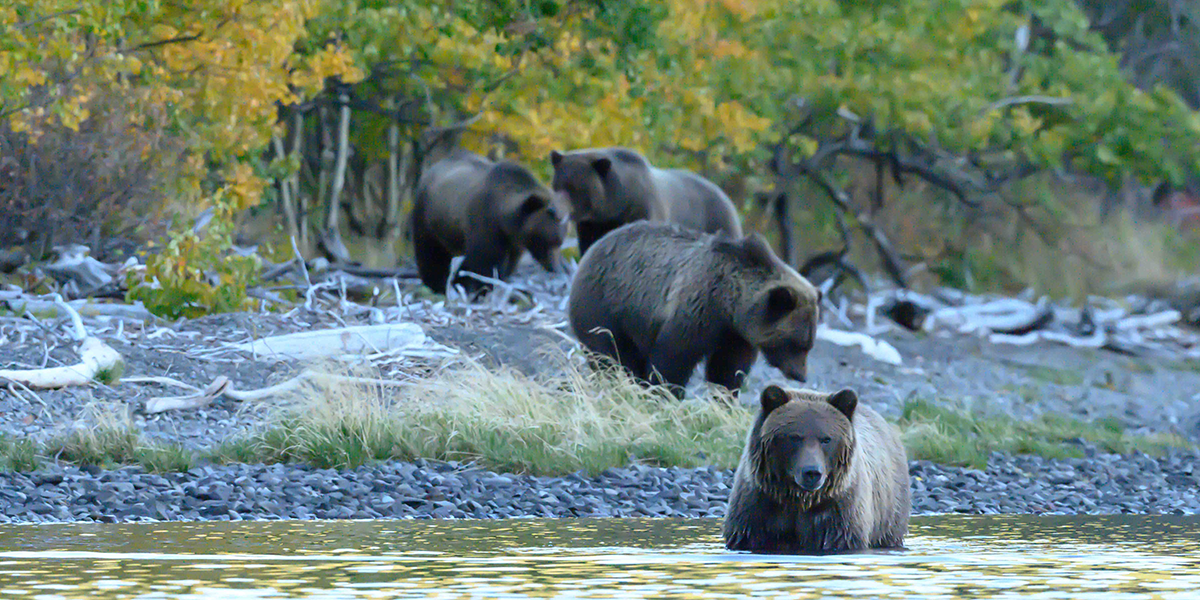 If you love adventure, you'll want to read this. ROAM Adventures has been revolutionizing adventure since 1986 as the industry leader in providing the best guides, gear, and highest level of service and comfort without compromising the integrity of the locales we visit. With the guidance of ROAM, choose from one of two unforgettable adventure packages: 6-day Bear Camp Multisport Adventure or our 8-day Chilko River Adventure.
Bear Camp Multisport Adventure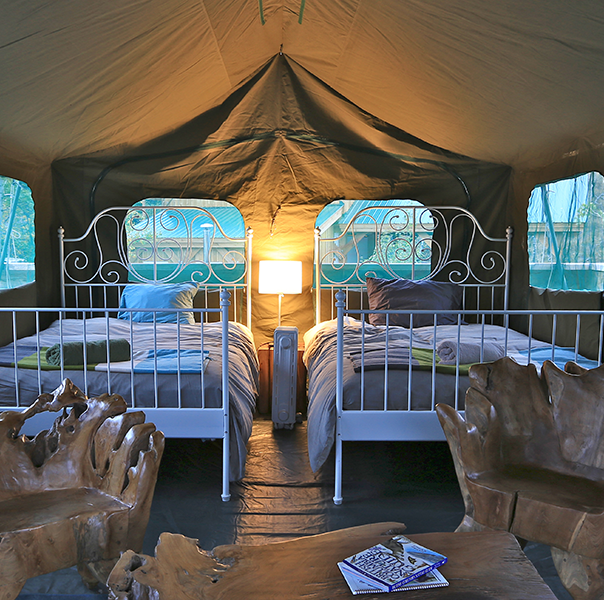 Ideal for families or even the most intrepid adventurers, Bear Camp has it all. Experience authentic wilderness experiences for hiking, kayaking, mountain biking, horseback riding, fishing, wildlife viewing, stand up paddle boarding, boating, and wildlife viewing paired with incredible scenery, great food and wonderful hospitality.
Bear Camp is place where people and bears can interact and live harmoniously. Stay in beautiful waterfront tents that are elevated, spacious, comfortable and serve as wildlife viewing platforms. With 20-25 resident grizzly bears during summer and another 80-100 grizzlies coming to visit in autumn to feed on spawning salmon, the view is one-of-a-kind. Adventure by day, comfort by night – in a cozy bed, hot showers and chef-prepared meals – makes reaching this wild west frontier even more desirable.
While you are here, you can pick and choose a different activity every day. Our all-inclusive 6-day package will be challenging and full of activities as you kayak on a 55-mile long lake surrounded by snow-capped peaks, ride into the alpine on rugged mountain horses (or by foot) with trusted guide, canoe or SUP on a crystal clear river, cast a line for record trout, photograph a grizzly feeding on salmon, take a scenic raft or drift boat ride, challenge some fun whitewater in an inflatable kayak or explore the region by mountain bike (undulating terrain or screaming single track) – the choice is yours.
Bear Camp Multisport Adventure package includes:
• 5 nights accommodation at Bear Camp.
• Return air package from Vancouver to Bear Camp
• Experienced professional guides
• All meals from dinner on Day 1 to breakfast on Day 6
• All activities described in the itinerary
• Park fees and necessary permits
Value: $10,000
Chilko River Adventure
In 2014, Outside Magazine chose the Chilko trip as the BEST River Trip on the planet because the Chilko-Chilcotin-Fraser River is unmatched in its awesome diversity and enormous stretches of Class IV white-water.
This world-class river adventure winds through lush alpine forests, narrow canyons, high desert plateaus and sky-scraping hoodoos, then ends 3,000 vertical feet lower and one week later on the Fraser River, the lifeblood of Canada's largest river system. The route runs through Lava, Big John and Farwell canyons and includes the longest stretch of commercially navigable white-water in North America.
The trip begins in Vancouver with a spectacular flight over the Coast Mountains to Chilko Lake where you'll check in for 2 fabulous nights at Bear Camp before venturing down this legendary waterway.
The Chilko-Chilcotin-Fraser is much more than this, but we think you get the picture!
Chilko River Adventure package includes:
• 7 nights accommodation, including 2 nights at Bear Camp.
• Air travel from Vancouver to Chilko Lake and from Williams Lake back to Vancouver is included in your trip costs
• Experienced professional guides
• All meals from dinner on Day 1 to breakfast on Day 7
• All activities described in the itinerary
• Park fees and necessary permits
Value: $8,800
Packages exclude:

• Transportation to/from Vancouver meeting place
Fine print:

• Valid for packages in the summer of 2021 or 2022
• Expires Sept 1, 2022
• Bookings based on availability
• Other terms & conditions may apply