BE in Kenya Live Auction Feature: Ross Penhall's 'Flight Plan'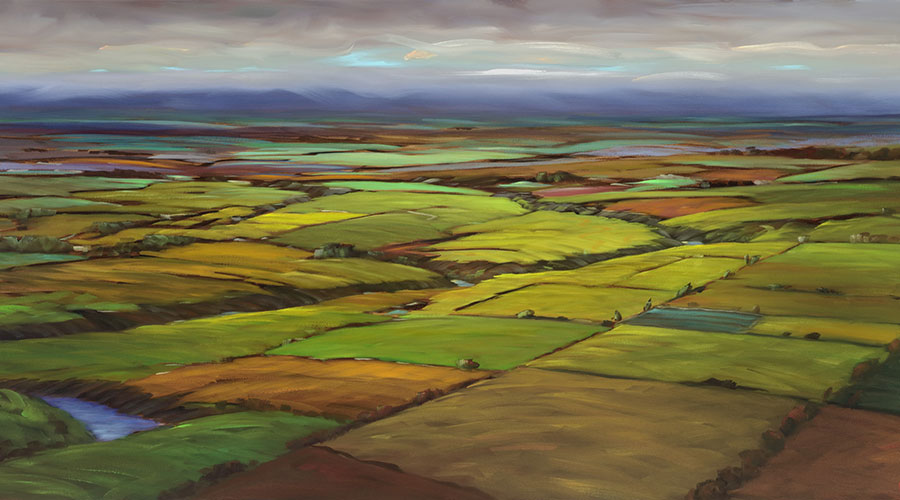 Flight Plan is from a new series by Internationally renowned, locally born, contemporary artist Ross Penhall. While Ross quotes the greatest influence on his life and art has been living in the high-contrast hillsides of Vancouver's North Shore, in his latest series he explores the expanse of the Prairies.
By taking chartered flights in a small plane, the artist was able to spend long periods of time examining the shapes and nuances of colour that form the Prairie landscape. Though patchworks of farmed crops almost contradict the natural, soft rolling landscape, winding rivers, and transience of the Prairie sky, the agricultural shaping of the land has its own aesthetic quality and warmth that Penhall captures with skill in his colourful oil paintings.
This framed 30"x 60" oil on canvas is a one-of-a-kind piece that makes a statement in any home.
About Ross Penhall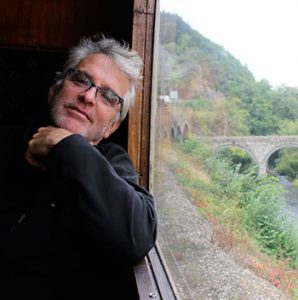 Ross Penhall attended the studio art program at Capilano College and furthered his studies at the Emily Carr College of Art. He has exhibited his paintings annually since 1995 and his work is featured at the Caldwell Snyder Galleries in the US, and locally at Gallery Jones, which is dedicated to exhibiting contemporary work that is both relevant and original.
Ross credits the work of artists A. J. Casson and the Group of Seven, Edward Hopper, Grant Wood and Wayne Thiebaud for inspiring his quest to explore the architectural space and light of the landscape. Additionally, the rhythmic shapes and colours in the work of Georgia O'Keefe have also been a strong influence.
"The subjects I choose are familiar to me – I see them around me every day and in my travels. In these subjects I look to contrast, balance and amplify what I see. My interest lies in the composition, transforming the world outside and making it my own, while allowing the viewer to find their own story."
Value: $16,000
Area of greatest need
$50Your donation can help to give one desk and bench for two students.
$100Provide school spirit with two sets of sports uniforms for 25 girls so they can stay active while at school.
$250Further the voices of tomorrow with one desktop computer for journalism club.
$10Outfit a girls sports team with two sets of uniforms.
$50Promote performance and fine arts education for girls by supporting with musical instruments for music and dance groups.
$66Can help provide a water tank adequate for drinking water for a whole school.
Sponsor a university student
$300Co-sponsor a university student
$500Buy a laptop for a first year university student
$1000Cover tuition expenses for a university student for one year
$3500Fully sponsor a girl for one year of university, including tuition, living expenses and laptop
$25Co-sponsor a university student
$42Buy a laptop for a first year university student
$84Cover tuition expenses for a university student for one year
$292Fully sponsor a girl for one year of university, including tuition, living expenses and laptop
Sponsor a high school student
$50Help fund tuition for a high school girl
$250Fund six months of high school for a girl
$500Fully sponsor a girl for one year, including tuition and board
$21Fund six months of high school for a girl
$42Fully sponsor a girl for one year, including tuition and board
$84Fully sponsor two girls for one year, including tuition and board