BEEDIE FOUNDATION DONATES OVER $100,000 IN SUPPORT OF ADVANCING GENDER EQUALITY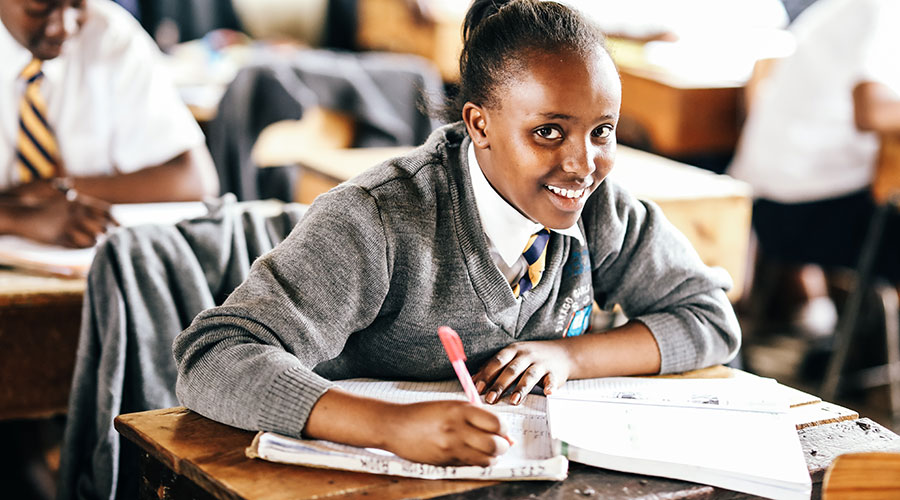 Multi-year donation will fund the rebuilding of schools and education of girls in Africa
Vancouver, B.C. (February 27, 2020): Investing in girls is important all year round and this International Women's Day, Beedie Foundation is supporting One Girl Can by investing more than $100,000 towards the education of girls in some of the world's poorest regions.

Lotte Davis, Founder and CEO of One Girl Can, grew up in South Africa during apartheid, witnessing firsthand the traumatic effects of racial discrimination and denial of basic human rights. Incensed by the lack of opportunities for women in particular, Lotte decided to fulfill a longstanding passion to address gender inequality and create opportunities for girls in Africa. Lotte started her mission by building schools in Africa in 2008 — and five years later, her initiative expanded into a successful NFP called One Girl Can. To date, the organization has built or fully renovated 110 buildings in girls' schools in Kenya, mentors and coaches close to 10,000 girls a year, and has awarded 864 high school and university scholarships to young women.

With International Women's Day approaching on March 8, Lotte has partnered with Cindy Beedie, executive director of Beedie Foundation, to renew her commitment towards educating girls and championing for women's rights globally. Beedie Foundation has pledged to invest more than $100,000 to support One Girl Can's activities in Africa. Part of this support will go towards rebuilding Ushirika School — meant for 600 students — in the Kibera slums in Nairobi into a three-story fully equipped learning facility like no other in the slums.
"Education is one of the most powerful tools we can give young women and girls," says Cindy Beedie. "It is our privilege to encourage education at every level in this important school initiative in Kenya."
Beedie Foundation is committed to social responsibility. Their "Built For Good" motto inspires them to collaborate with community partners to create opportunities and share their success by giving back. Cindy's philanthropic efforts serve as an admirable model for people around the world, who can donate their time or money to support the advancement of gender equality. International Women's Day – which recognizes women's achievements and acknowledges the barriers they continue to face socially, economically, culturally and politically – is the perfect time to take action, though efforts to achieve equality should be pursued year-round.
"I am so grateful to Cindy and the entire Beedie Foundation for supporting our efforts to end the cycle of poverty and gender inequality," says Lotte. "Their donation will change the lives of so many young women, and we encourage everyone to take inspiration from Beedie Foundation's incredible generosity and donate to our initiative in Africa, particularly our rebuilding of the Ushirika School."

There are many other ways to feel inspired this International Women's Day as other female-founded brands in B.C. are stepping up to support One Girl Can. Brands such as Brunette the Label, Fleurs Tea, I Love My Muff, Jaybird, Lolo Jewellery, Oxygen Yoga, Sun Vixen Swimwear, Super Crush Scrunchies and Woodlot, are doing their part to support girls' education Africa by contributing partial proceeds of sales in March to One Girl Can's Each for Equal campaign. In addition, the Shangri-La Hotel Vancouver is launching a "Philanthropic Stay" package in March, with $50 from each room-night donated to One Girl Can.

For more details on how to join the movement and support One Girl Can.