BE in Kenya Live Auction Feature: Born Free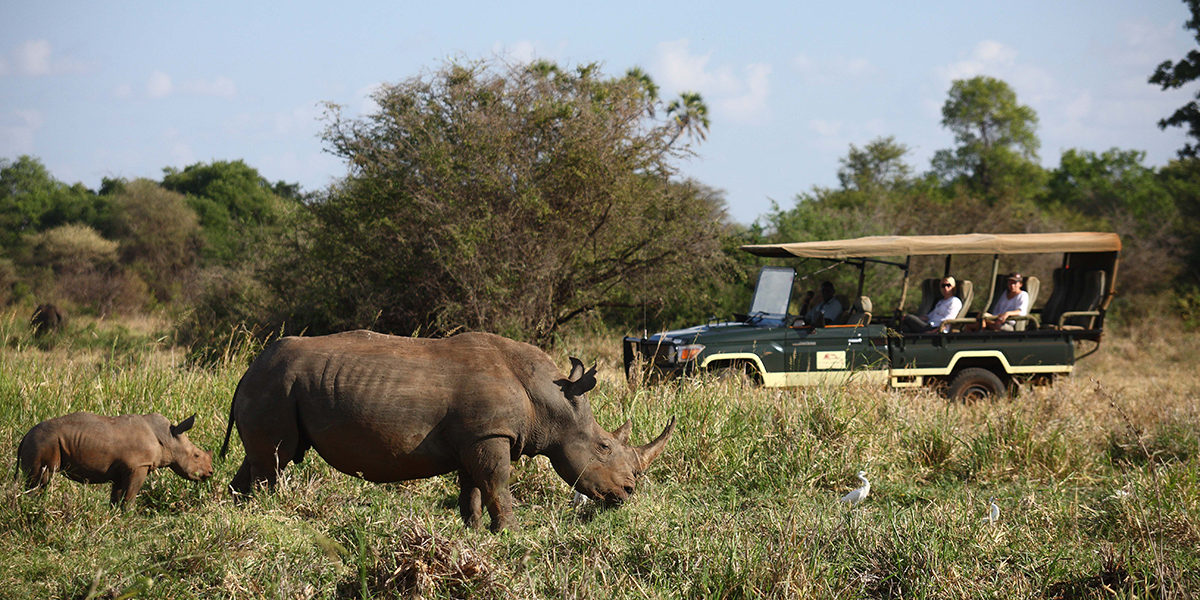 Enjoy the opportunity of a lifetime to experience a 4-night Kenyan safari at the renowned Elewana Elsa's Kopje in Meru National Park and a special day with One Girl Can in Nairobi. This trip has been curated for you and your best friend by Momenti Travel and will leave an unforgettable impact you can take home with you.
BORN FREE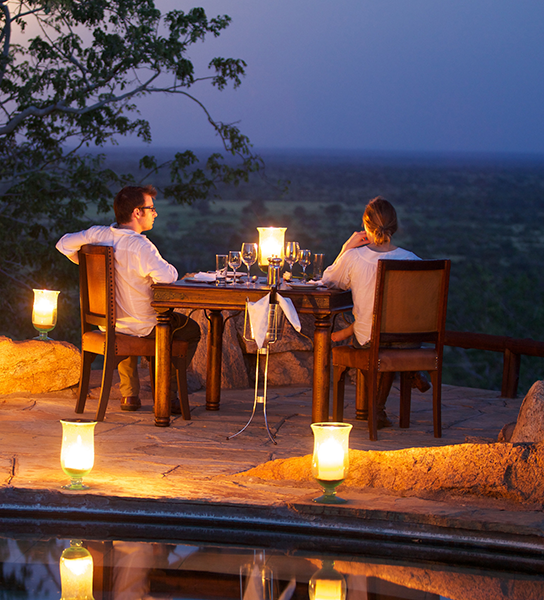 The 4-night safari portion of your adventure will be based at Elewana Elsa's Kopje, located in Meru National Park. Elewana Elsa's Kopje remains one of the most elegant lodges in Africa, made famous by George and joy Adamson's biographical book and film Born Free, where Elsa the lioness was raised.
Nestled into Mughwango Hill, in a spectacular setting, the lodge enjoys panoramic views over the Meru plains. Each cottage is crafted around the rocks, with a large bedroom, open sitting room, veranda and spacious bathroom, each with breathtaking views. Guests can enjoy inimitable peace in the vast expanse of Elsa's Kopje providing the picturesque authentic African landscape.
After an exciting day on safari, come back to your home away from home to a variety of optional activities like visiting the Tana River, Rhino Sanctuary, river fishing, swimming, massages, or just sit back and enjoy the view from your room.
Nairobi Adventure
Your home for 3 nights in Nairobi will be the Fairmont The Norfolk, a beloved landmark dating back to 1904. This hidden gem with alluring old-world charm and elegant contemporary design.
During your day of touring Nairobi with your private driver/guide in an air-conditioned vehicle, you visit the famous Sheldrick Elephant Orphanage, the Giraffe Sanctuary, amongst other activities. Your Nairobi touring will be designed specifically to your interests by Momenti Travel.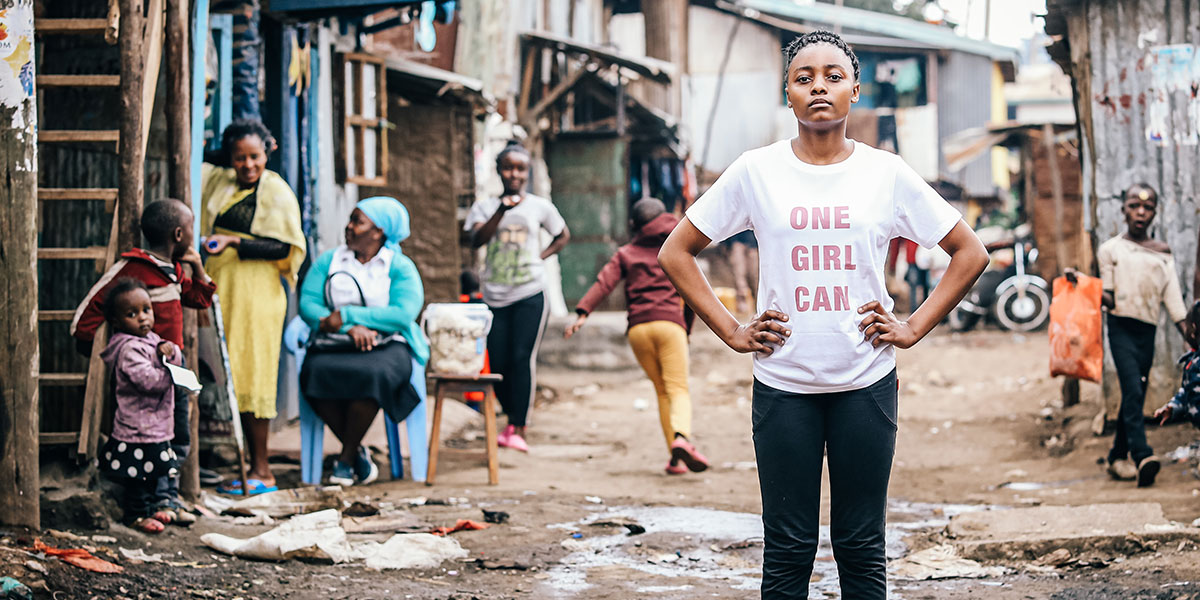 While in Nairobi you will visit Ushirika School, the school that One Girl Can built in Kibera and experience the resiliency and determination of our students firsthand.
During your visit to the school, you will have the opportunity to meet with some students to learn how a One Girl Can scholarship influences their lives as well as the lives of others living and learning in the Kibera settlement.
For the safari portion of your adventure, you will fly from Nairobi to the airstrip at Meru National Park in a Cessna Caravan, a rugged fixed under-carriage aircraft that is ideal for landing on the 'dirt' airstrips common in the game parks. Its high wings and large windows allow exceptional viewing of the unfolding scenery and animals whilst on-route.
Meru National Park Safari
The Elsa's Kopje guides are based at the lodge in Meru National Park, they have the whole park to themselves, and know their backyard intimately. All the guides are Bronze or Silver level Kenya Professional Safari Guides Association certified.
Elsa's Kopje has open game drive vehicles, which are unrivalled with feature enhancements specifically designed for comfort and photography.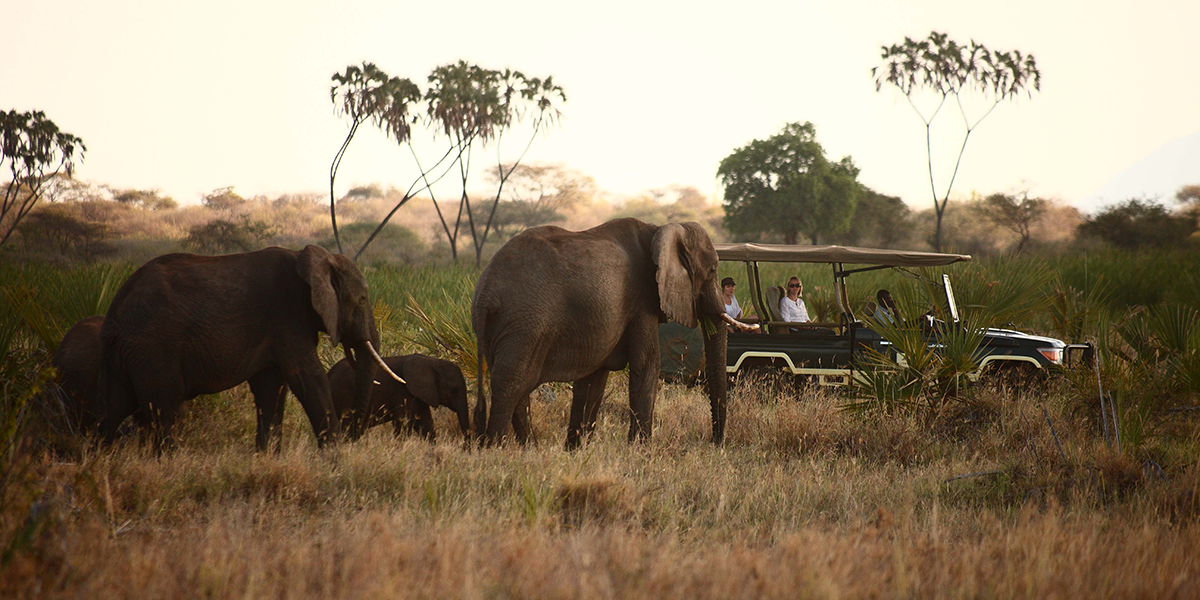 The park offers a thriving rhino sanctuary, and is famous for large elephant herds, hippo, lion, and birdlife; Meru National Park is recognized as having more diversity of animal species than any other park in East Africa.
The park has enormous diversity of habitat and wildlife, game drives will take you through forests, past giant baobab trees, through clear spring fed streams lined with palms. This is lion and elephant country, but also Meru has many rare species including caracal, the beautiful Lesser Kudu, aardwolf, and over 400 species of birds.
Package includes:
• 4 nights' accommodation at Elewana Elsa's Kopje Meru, for 2 persons sharing a twin/double cottage, inclusive of all meals, game drives, and laundry.
• 3 nights in Nairobi, at Fairmont The Norfolk in a Fairmont Room for 2 guests
• Private transfers and tours in Nairobi by air-conditioned vehicle
• Private driver/guide while in Nairobi
• A visit to the Ushirika School and meet some One Girl Can scholarship students
• Round-trip safari flights between Nairobi and Meru Nat'l Park
• Admissions to the Giraffe Centre and the Sheldrick Elephant Orphanage in Nairobi
• Arrangements in Nairobi and safari flights provided by Momenti Travel
Value: $16,000
Package excludes:

• Park fees for Meru Nat'l Park
• Alcoholic beverages at Else's Kopje
• Elephant adoption fee at Daphne Sheldrick Elephant Orphanage
• Gratuities for safari guides, tours and transfer drivers, lodge and hotel staff
• Visas, vaccinations
• International flights
• Extras: massage, shopping, optional lodge excursions
Fine print:

• This donation is non-transferable nor exchangeable for cash.
• Valid for travel from 15 Jan 2022 - 30 June 2022 and from 01 Nov – 19 Dec 2022, dates exclusive of Easter and all Public Holidays in Kenya.
• Advance booking required and subject to availability at time of inquiry. Please note that the safari lodge availability system gives priority to paying guests and then allocates inventory to non-revenue bookings.
• Other terms & conditions may apply